Whole Planet Foundation's Musicians For Microcredit program is a way for bands and artists alleviate poverty worldwide by partnering with Whole Planet Foundation.
From digital downloads to in-store performances and benefit concerts, we work with the music community to empower entrepreneurs around the world to change their own lives. For the month of January, we're celebrating partners in music as we lead up to our Pre-GRAMMY® benefit showcase in February.Read on to learn more about some of the ways musicians and music industry professionals like Shani Rose, Rocky Dawuni, and Clamorhouse Productions are helping spread the word about the impact of microcredit.
Shani Rose is Ready For Liftoff
Shani Rose is a "Pop/rock songstress with a Soulful Crunch" whose vocals are like the delicate fizz of champagne being poured into a glass. She has a unique way of combining her acoustic coffeehouse bravado with hook-laden, anthemic sounds to create pop folk gems.
After 4 years since her last release, the songstress will be releasing her EP Lift Off in the spring.
It's about "growing up and persevering. About deciding not to be scared of failing. About facing your fears and taking leaps of faith, to help you become the best version of yourself – however challenging that might be," says Rose.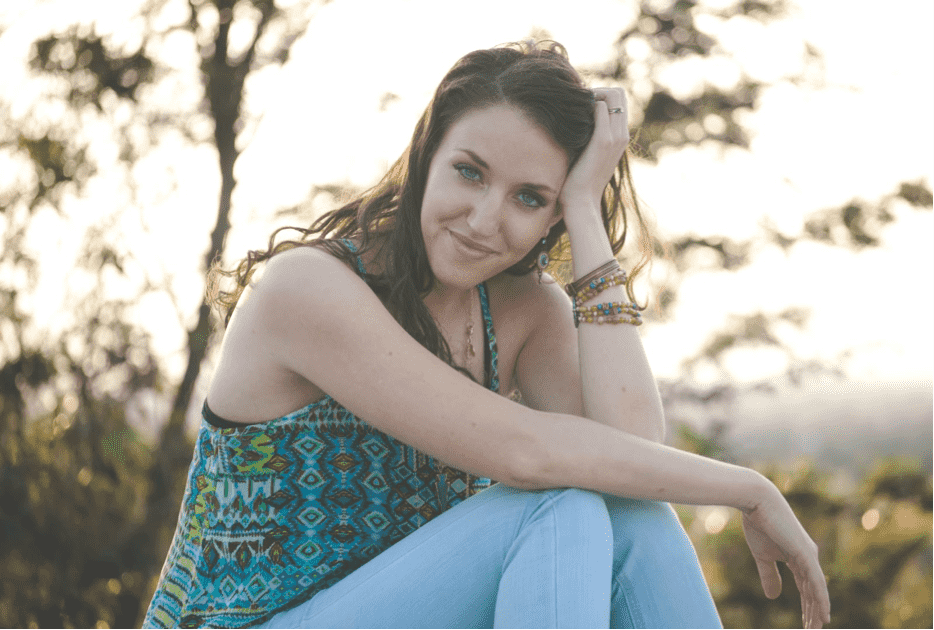 Supporters and fans have been rallying around Shani's Kickstarter Campaign, (launched Jan. 10th) helping her raise funds to finish and promote the EP.
An integral part of the release lies in her partnership with Whole Planet Foundation, as a Musician for Microcredit.  The funding and release of the EP will result in a tour at Whole Foods Market Stores in March from LA to Austin during Whole Planet Foundation's Annual Prosperity Campaign and just in time for SXSW, as well as a video for her forthcoming single "Stronger Together," that will feature women entrepreneurs who have received loans from Whole Planet Foundation. She hopes to raise funds during the tour to help at least one entrepreneur access a microloan in order to start her own business.
"This partnership is something bigger than myself, and I am so proud to be able to use my passions and my music to do something inspiring and meaningful for women around the world."
Pre-Order Shani's EP here: bit.ly/ReadyForLiftOff
Rocky Dawuni Releases New Video for "Shine a Light"
"Shine a Light" by Musicians For Microcredit Ambassador Rocky Dawuni combines the sounds of New Orleans with reggae and samba to create an anthem of positivity. The song and video celebrate the power of our shared humanity and the importance of being courageous to tap into your own power of expression. In a time of great uncertainty in our world, "Shine a Light" reminds the listener to uphold the positive and recognize that we are all agents of hope and change. The brand new video for the track, which was filmed Los Angeles, directed by renowned photographer Myra Vides and produced by Cary Sullivan is a tribute to joy in all of its organic expressions.
International musician and activist, Rocky Dawuni originally from Ghana, West Africa, straddles the boundaries between Africa, the Caribbean and the U.S. to create his appealing Afro Roots sound that unites generations and cultures. A galvanizing performer, Dawuni has shared the stage with Stevie Wonder, Janelle Monae and John Legend, among many others.
Rocky Dawuni's sixth album, Branches of the Same Tree (Cumbancha), was nominated for a GRAMMY® for "Best Reggae Album." 1% of sales in Whole Foods Market of the album, which features the song "Shine A Light, "supports Whole Planet Foundation's efforts to provide funds for microloans around the world. Rocky has also performed on behalf of Whole Planet Foundation at the Pre-GRAMMY® Benefit Music Showcase in Los Angeles.
To check out the video, click the photo or visit:
Shine a Light
For more information on Rocky Dawuni and to purchase the album:
Cumbancha: https://bit.ly/1QW27lE
iTunes: https://bit.ly/2hMn9mv
Amazon.com: https://amzn.to/2j1378X
Pre-Grammy® Benefit Raises Awareness
Since 2013, Whole Planet Foundation has partnered with Clamorhouse and Planet LA Records to host a pre-GRAMMY® fundraiser party and music showcase in Los Angeles, CA. In 2015, we recognized Chris Temple and Zach Ingrasci of Living on One for raising more than $120,000 for poverty alleviation. The 2015 event raised more than $20,000, and included performances by Musicians for Microcredit™ Ambassador Rocky Dawuni, Magnolia Memoir, Patrick Bradley, Andy Allo, Latin GRAMMY-nominated Debi Nova, 2014 GRAMMY nominee Mariachi Divas and three-time American GRAMMY Award-winning and 2014 GRAMMY-nominated blues musician Keb' Mo'.
This year's event will take place on February 9th at OHM Nightclub in Hollywood, CA. Produced by Clamorhouse, our 2017 showcase will feature performances by GRAMMY-nominated artists La Santa Cecilia, Kris Kristofferson, and Rene Marie, with special appearances by The Reluctant Apostles featuring Katey Sagal, Givers and Takers, and Chris Assad. This year we'll also be honoring our friends Olowo-n'djo and Rose Tchala of Alaffia, long-time supporters and partners of Whole Planet Foundation's mission to alleviate poverty through microcredit. This is a private event, but you can follow the event buzz online with the hashtag #wpfpregrammy.