Whole Foods Market suppliers are funding small businesses to alleviate global poverty through Whole Planet Foundation's microlending programs. 2022 top donors, which can be found in select stores and online on Whole Foods Market on Amazon, are committed to creating opportunity for the world's poorest entrepreneurs. Participating brands are committed to supporting microentrepreneurs, primarily women, with opportunities to improve their own lives. Microcredit is small loans typically under $200 – no formal contract, no formal collateral – provided for the entrepreneur to change their own lives through their own hard work. Microloan recipients have a chance to create or expand a small business, often home-based, to generate income for themselves and their families. Learn why these brands support Whole Planet Foundation's mission this year to empower people living in poverty in the United States and around the globe.
R.W. Knudsen Family
Whole Planet Foundation's $100,000 Fund top donor is R. W. Knudsen. Whole Planet Foundation appreciates their generous support to create opportunity through microcredit. R.W. Knudsen has entrepreneurial beginnings: In 1961, a harvest of grapes from organic vineyards in Paradise, California inspired R.W. Knudsen to pioneer a new tradition of bottling fruit juices. His commitment began with a desire to make juices of the best possible quality for his own family. Today, families can enjoy R.W. Knudsen Family products made with the same commitment. The R.W. Knudsen Family tradition of integrity, innovation, and variety continue now. Given the average first microcredit loan size of $174 across Whole Planet Foundation-funded projects, the collective support of R. W. Knudsen will help fund approximately 575 microloans during 2022. These microloans are disbursed by Whole Planet Foundation's network of microfinance partners in Africa, Asia, and the Americas, including the United States, to those that are most in need of access to capital to start or develop a small business. On average, microloan recipients support four other family members, so this meaningful support will have a ripple effect in local and global communities.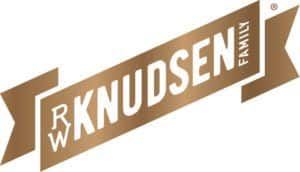 Naked Juice
Naked, a PepsiCo. brand, has been proudly supporting Whole Planet Foundation since 2007. Members of the PepsiCo. brand team have met microcredit clients whose loans were funded by Whole Planet Foundation in the United States, Nepal, and most recently South Africa.
"Naked Juice is proud to continue our support of the Whole Planet Foundation under Tropicana Brands Group. As a brand, we strive to provide goodness inside our products and goodness to the outside world. Since 2011 this partnership with Whole Planet Foundation has been one way we have been able to do just that. We are thrilled to be helping Whole Planet Foundation bring more good to the world through their support of microfinance loans and poverty alleviation", says the Naked Juice Team.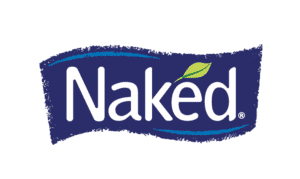 Seventh Generation
Seventh Generation is a founding member of the Whole Planet Foundation Supplier Alliance for Microcredit, donating $650,000 since they first began giving in 2008. The team from Seventh Generation have joined us to witness microcredit in Paraguay, South Africa, Nepal, and various cities in the United States, so they've met microcredit clients whose dreams of starting or expanding their businesses were just a microloan away. Through deep partnership with our microfinance partners, donors like Seventh Generation have been able to tell the story of our mission to their donors through our work in the field. Through content like these videos and landing pages from trips to South Africa and Nepal, Seventh Generation and their parent company, Unilever continue to deepen our collective mission to empower people living in poverty around the globe.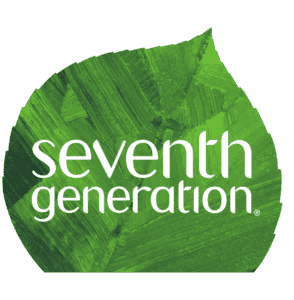 Traditional Medicinals
Traditional Medicinals has been a partner of Whole Planet Foundation since 2008. In that time, they have contributed over $455,000 to fund over 12,000 microloans. In addition to funding microcredits through our work, Traditional Medicinals is committed to social development projects in their own sourcing communities around the world. Whole Foods Market Team Member volunteers have had the wonderful experience of learning about programs in India firsthand in the communities where Whole Planet Foundation funds microcredit and Whole Foods Market sources products.
"At Traditional Medicinals, farmers and collectors are at the heart of our company. We prioritize the livelihoods of the growers and gatherers that cultivate our herbs and allow us to continue to innovate quality medicinal herbal remedies. In some areas, it is estimated that up to 70% of agricultural labor comes from women. We choose to invest in communities, supporting equity for female farmers and collectors, not only because it mitigates risk and builds lasting business relationships, but because it is the right thing to do. Partnering with organizations, like the Whole Planet Foundation, helps us realize this shared vision." says Jamie Horst, Chief Purpose Officer at Traditional Medicinals", says Jamie Horst, Traditional Medicinals Chief Purpose Officer.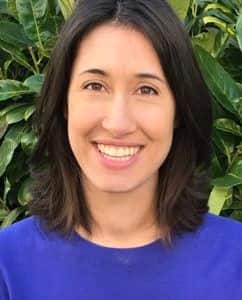 To date, our supplier donor community has contributed over $16 million to fund microloans around the globe. We are honored to work with these like-minded brands to fuel the entrepreneurial endeavors of microloan recipients in 80 countries around the globe, including 25 communities in the U.S.