Whole Foods Market suppliers are invited to join Whole Planet Foundation's mission by donating to fund microlending programs around the globe. 2022 top donors, which can be found in select stores and online on Whole Foods Market on Amazon, are committed to creating opportunities for the world's poorest entrepreneurs. Participating brands are committed to supporting microentrepreneurs, primarily women, with opportunities to improve their own lives. Microcredit is small loans typically under $200 – no formal contract, no formal collateral – provided for the entrepreneur to change their own lives through their own hard work. Microloan recipients have a chance to create or expand a small business, often home-based, to generate income for themselves and their families. Learn why these brands support Whole Planet Foundation's mission this year to empower people living in poverty in the United States and around the globe.
R.W. Knudsen Family
Whole Planet Foundation's $100,000 Fund top donor is R.W. Knudsen. Whole Planet Foundation appreciates their generous support to create opportunities through microcredit. R.W. Knudsen has entrepreneurial beginnings: In 1961, a harvest of grapes from organic vineyards in Paradise, California inspired R.W. Knudsen to pioneer a new tradition of bottling fruit juices. His commitment began with a desire to make juices of the best possible quality for his own family. Today, families can enjoy R.W. Knudsen Family products made with the same commitment. The R.W. Knudsen Family tradition of integrity, innovation, and variety continues now. Given the average first microcredit loan size of $174 across Whole Planet Foundation-funded projects, the collective support of R. W. Knudsen will help fund approximately 575 microloans during 2022. These microloans are disbursed by Whole Planet Foundation's network of microfinance partners in Africa, Asia, and the Americas, including the United States, to those that are most in need of access to capital to start or develop a small business. On average, microloan recipients support four other family members, so this meaningful support will have a ripple effect in local and global communities.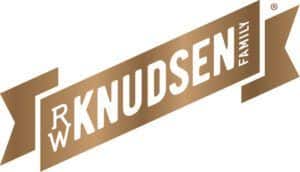 Health-Ade
Health-Ade increases their contribution this year to join the $50,000 Fund. Additionally, they are sponsoring Whole Planet Foundation's Party With A Purpose Annual Benefit and Auction to help raise additional funds for microcredit. Over the years Health-Ade has donated funds, time, and products to enhance our activations. A supporter since 2015, the Health-Ade team is committed to helping create prosperity in the communities where Whole Foods Market sources products.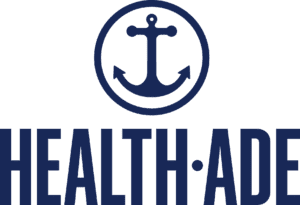 KeVita
KeVita is a repeat $50,000 Fund donor since 2018. To date, they have funded over 2,900 microloans creating over 15,590 opportunities for microentrepreneur families to prosper. When microloans are repaid, those funds are reloaned repeatedly to other microentrepreneurs helping create additional opportunities in the community. "KeVita is proud to partner with Whole Planet Foundation in their mission to alleviate poverty around the globe. As a female-founded company, we are continually inspired by the women entrepreneurs that Whole Planet Foundation supports – and was honored to participate in Whole Planet Foundation's recent International Women's Day virtual event, which highlighted the importance of championing female entrepreneurship. Since our inception, KeVita has been committed to innovation, inclusivity, and accessibility, and our partnership with Whole Planet Foundation only elevates that commitment", says the KeVita Team.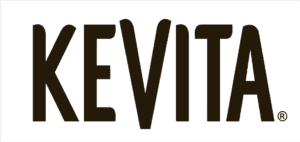 Primal Kitchen
We welcome Primal Kitchen to the $50,000 Fund this year, increasing their commitment to alleviate global poverty when it is needed the most. Primal Kitchen also visited microcredit clients in South Africa in 2019 to learn first-hand from the clients they support how the power of microcredit has helped them transform their own lives. As a female entrepreneur, Primal Kitchen co-founder and president Morgan Buehler believes in the potential that comes from bringing passion to your business. Primal Kitchen is honored to partner with the Whole Planet Foundation to provide small business owners with the opportunity to expand, succeed, and find their passion through payable micro-loans.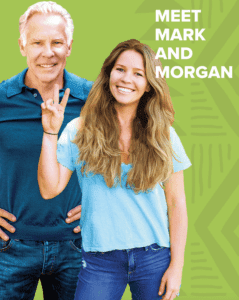 Founders, Mark Sisson & Morgan Buehler
So Delicious
Since 2015, So Delicious has been committed to funding opportunity through Whole Planet Foundation. As a repeat donor, their $50,000 commitment this year will help fund an additional 270 microloans for entrepreneurs living in poverty. With a small microloan, microentrepreneurs can start or develop a business, often home-based, to support themselves and their families. "So Delicious Dairy Free is on a mission to show what's possible when everyone has an equal seat at the table. This means advocating for a more inclusive economy and creating economic opportunities for marginalized communities. We are proud to support Whole Planet Foundation and their mission to alleviate global poverty through microfinance", says Virginia Kelly, VP of Marketing for So Delicious Dairy Free.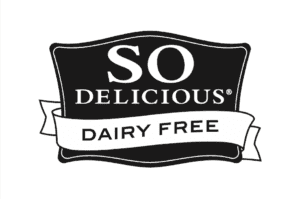 To date, our supplier donor community has contributed over $17 million to fund microloans around the globe. We are honored to work with these like-minded brands to fuel the entrepreneurial endeavors of microloan recipients in 80 countries around the globe, including 25 communities in the U.S.