---
Our Work
in Asia
and the Pacific
---
---
---
21 Countries
57 Projects
$28.49M Disbursed
---
---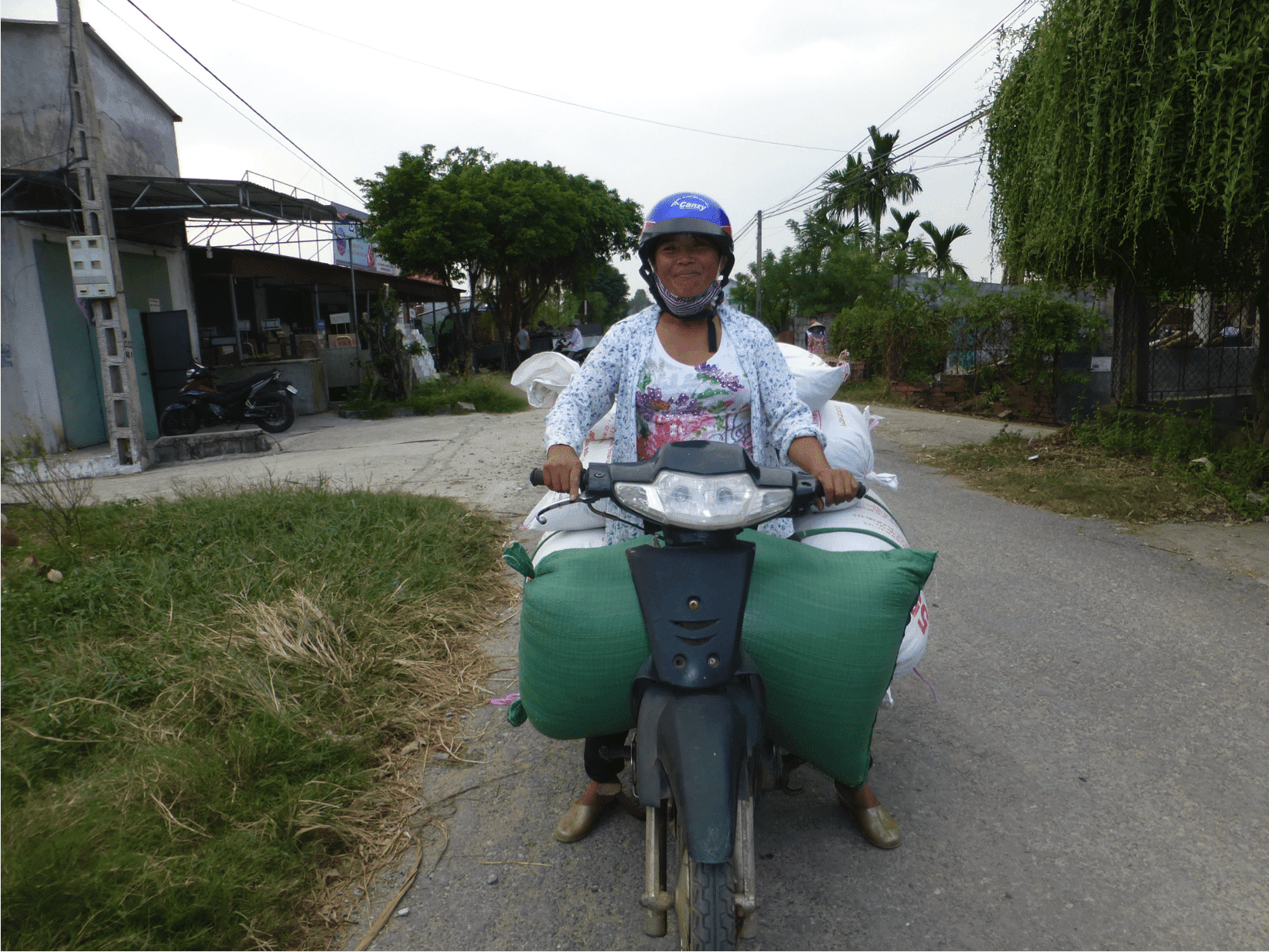 Name: Loan
Location: Vietnam
Microfinance Partner: TYM
In this photo, Loan is transporting 5 large bags of un-milled rice (about ¼ ton) from a farm to her home, just part of the total 10 million VND ($435 USD) worth of rice that she just purchased from a farmer nearby. She will need to transport it over a couple of trips. Once she gets the rice home, she will process it in her mill and then sell the improved product. Loan has used her microloan from Whole Planet Foundation microfinance partner TYM to grow her milling business.
Featured Video: Our Work in Vietnam
Microlending Projects in Asia and the Pacific
Bangladesh
Bhutan
Cambodia
China
East Timor
Fiji
India
Indonesia
Laos
Mongolia
Myanmar
Nepal
Pakistan
Philippines
Samoa
Solomon Islands
Sri Lanka
Thailand
Tonga
Vanuatu
Vietnam
Name: Na
Location: Laos
Microfinance Partner: WFDF
Na manages a pig farm and small rice mill. She purchases rice from other farmers to process with a rice huller, an agricultural machine used to remove the outer husk of each grain of rice. Once the rice has been processed, she sells it at the local market. Since 2012 Na has received five loans through WFDF, with her current loan in the amount of 8,000,000 Laotian Kip (LAK) ($971 USD). Through her microcredit loans she was able to purchase equipment for the rice mill, substantially advancing her income. Na joined WFDF because she saw it as a great place to begin savings.
Select $15 below to sign up for a recurring monthly donation that will fund an average first microloan in the Asia/Pacific region after one year.
Alleviate global poverty and learn about our global community. Opt in for emails to receive blogs, news, and recipes from the Asia/Pacific region as our token of appreciation.
---