---
Our Mission
---
Whole Planet Foundation is a private, nonprofit organization established by Whole Foods Market and dedicated to poverty alleviation. We aim to empower the world's poorest people with microcredit in places where Whole Foods Market sources products.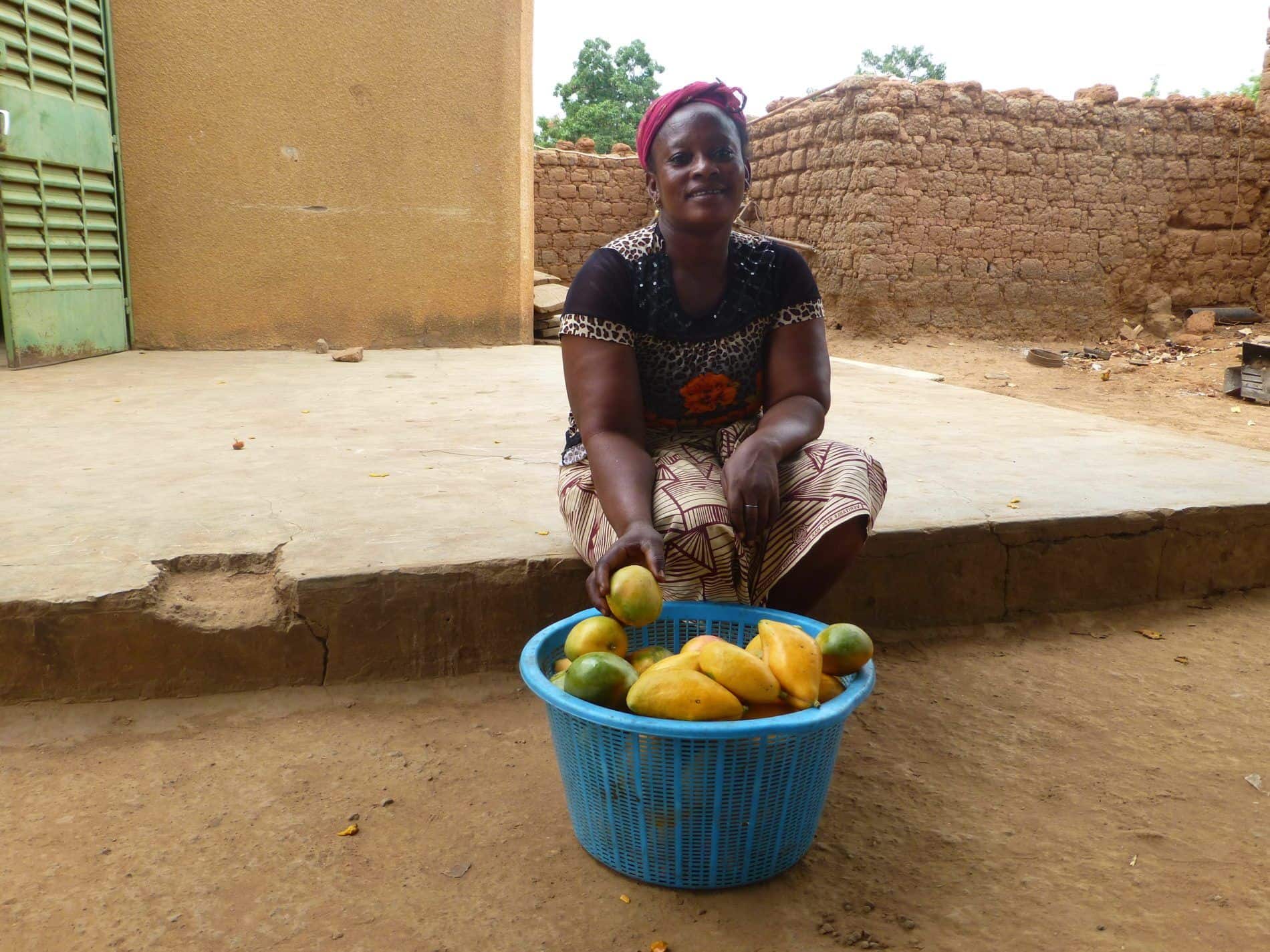 ---
---
WHO WE SUPPORT
---
---
---
WHERE WE WORK
---
---
Our History
---
---
---
OCTOBER 2005

Whole Foods Market® stores hold a nationwide 5% day to seed Whole Planet Foundation.

APRIL 2006

First Whole Planet Foundation-funded loan disbursed.

AUGUST 2008

First microloan disbursed in the United States.

JUNE 2010

The foundation hires full-time field staff to expand microlending projects to new countries.

SEPT 2021

To date, the foundation has authorized $105 million through microlending partners worldwide, funding 5.5 million microloans and 29 million opportunities for microentrepreneurs and their family members.
MORE IMPACT NUMBERS
Our Board of Directors (USA)
---
---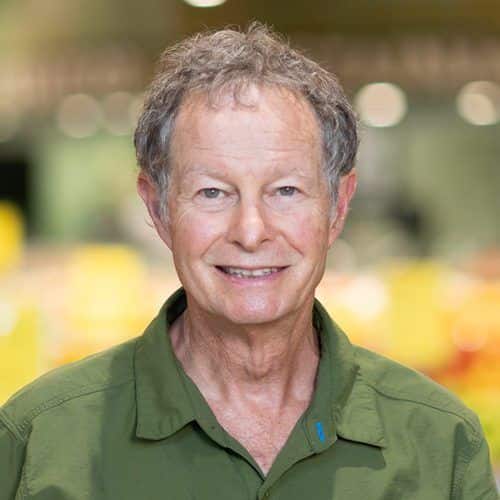 ---
Bobby Covington
Denyse Forbes
Emily Krapausky
Roberta Lang
Jaimee Rondeau
Magatte Wade
Marci Frumkin
Vidar Jorgensen
2023 Community Engagement Committee
Interested in joining the committee? Reach out to our Director of Development and Outreach, Joy Stoddard, for more information.
---
Beverly Biehl
Beverly is a Transformational Coach and Feng Shui consultant, and knows the power of how one small shift can transform an entire family system. Her childhood experiences of growing up on a pig farm in central Kansas gave her a deep appreciation for innovation, land conservation, animal husbandry, and good food!
She graduated from the University of Kansas with a Journalism degree, worked with Procter & Gamble, and has worked in the magazine industry, commercial interiors, specialty plant nurseries, and real estate.
Her wanderlust was fueled by the stories she would make up watching planes fly overhead while working in the fields, always wishing she could be on board for adventures too! She studied with her Feng Shui Master in Malaysia, and spent time on every continent except Africa and Antarctica. Microlending has offers opportunity and dignity to the recipients, which is why she is drawn to organizations like Whole Planet Planet Foundation, Heifer International, Kiva, and other nonprofits.
Erica Boyle
Erica Boyle is currently the Natural Channel Director of Sales at nutpods. Erica has been part of the CPG Industry for over 8 years. She is passionate about supporting brands, like nutpods, that care about quality, customers, team members, community and the environment. Having always had a passion for psychology and what makes everyone tick, Erica received her Bachelor of Science in Psychology at Pacific Lutheran University in Tacoma, WA along with a minor in Hispanic Studies. She had the opportunity to study away in Granada, Spain and that is where her passions began around learning about different cultures. Since then, she has had the opportunity to travel all around the world to meet and learn about the different perspectives of others. She is born and raised in Colorado and absolutely loves the mountains and outdoors! In Erica's free time, she enjoys guiding sunrise hikes at Red Rocks Park & Amphitheatre where she can meet folks from all over and share a little piece of beauty with them!
Committee Member
Claire Sommers Buck
Claire is the lead jewelry designer, metalsmith and owner of Claire Sommers Buck Jewelry, a handmade jewelry line based out of Austin, TX. Fresh and honest, the collections evoke ancient aesthetics and the ornament of a global culture. A dedication to craft, quality and integrity of design is ingrained in every facet of the brand. CSB Jewelry is a small team dedicated to the belief that soulfully produced items can truly enrich our lives.
A native Texan, Claire's affection for handmade goods began at an early age on the wood floors of her parents' dusty ceramics studio. In 2009, Claire attended Penland School of Crafts where she immediately fell in love with the tools, techniques and functionality of the craft of metalsmithing. A curiosity of ancient world cultures and an enthusiasm for travel continue to impact her work and practice. Yet, as far across the globe Claire wanders, she is always drawn back home to the quiet and calm of the southwest.
You can find Claire in her tiny East Austin studio on a daily basis and see her work online at www.clairesommersbuck.com
Shannon Callahan
Living and traveling abroad after college fueled Shannon's interest in learning from other cultures. She particularly appreciated the classes she attended to learn French; school was where she developed strong friendships and honed her language skills. Upon returning stateside, she began volunteering as a literacy tutor assisting recent immigrants with learning English. Her volunteering eventually led to a Masters in Adult Education and Developmental Studies and a career in building literacy and workforce training programs at a variety of community organizations. Currently, she is Director of National Programs at the YWCA USA. She sees the value of entrepreneurship as a strategy to alleviate poverty and is excited to support the Whole Planet Foundation in any way she can.
Being a recent transplant to Austin, TX she is enjoying Austin's live music, great food, and beautiful hikes.
Committee Member
Joe Castillo
Joseph Castillo, Co-Founder Partner of Big Thirst Consulting, brings extensive sales, distribution, and pricing experience to the consultancy. During his 16-year career in the spirits industry, he helped launch Angels Envy, Fireball, Buffalo Trace, Treaty Oak Distilling, and KimoSabe Mezcal National. He is adept at developing annual unit and gross-profit plans by implementing marketing strategies; analyzing trends and results, as well as achieving sales objectives. Joe has a strong track record of bringing brands to market with strategic and successful launches to ensure positive and repetitive growth.
Sara Chizek
Sara Chizek is a certified Women's Empowerment Coach and a Marketing Strategist. After losing her dad when she was 4 years old, she learned how to turn her grief into a superpower. During the pandemic Sara left a corporate marketing career to lead grief programs and has empowered thousands of women to harness the energy of their grief as fuel for their purpose and passion. She is also the Chief Marketing Officer at De Lune, a women-founded menstrual relief start-up in Austin. After living a digital nomad life for the past 3 years in Puerto Rico, NY and out west, Sara is delighted to call Austin her new home. Sara went to Babson College and studied entrepreneurship and marketing. She was bitten by the travel bug when she chose Semester at Sea for her study abroad program for the opportunity to visit 13 countries in three months. Sara was deeply impacted by what she saw in Africa, South America, and Asia and is grateful to be a part of Whole Planet Foundation's mission.
Kammeron Hammond
Kameron Hammond has been in the supply chain industry for 8 years. He is currently vice president of national accounts at Gulf Relay. In his role, he strives to remain customer focused in the ever changing industry.
He is a dedicated sales professional with experience in providing high quality logistics services, customer relations, and account management.
He is a native of Jackson, Mississippi but calls Austin home. In his free time,  he enjoys being outdoors, spending time with his family, and eating Texas bbq.
Rene Harbison
Rene is a serial entrepreneur. She is visionary who has been partnering with and bringing her ideas and solutions to Whole Planet Foundation from the inaugural fundraising campaign, to the present.
A highly creative solutions provider, Rene is founder and President of Studio AZUL Inc. a global production and consulting firm in Austin Texas, as well as Founder and Principal in their sister company, Oyster Production Co.
Studio AZUL and Oyster Production Co, collectively have the ability to manufacture and produce a myriad of different printed materials from POP and Retail Decor, to Commercial Interiors and Exteriors, to Product Design with implementation into the marketplace.
Always a health-crazed, foodie, Rene grew up with Whole Foods Market, but really she says, "they grew her up". 16 years ago WFM took a chance on a single Mom starting a new business. Rene seized that opportunity and grew Studio AZUL into a successful company known industry- wide, and nationwide. For 12 years Studio AZUL was the contracted production company for Whole Foods Market. Those years had Rene and her teams providing print, solutions, production workflow designs, e-commerce programs and product design to the WFM marketing team. They are currently still a preferred vendor to Amazon's, Whole Foods Market.
As a committee member, Rene brings her passion, history, knowledge, and business acumen with hopes of raising awareness across a broader community. Sharing the story, creating interest, and driving revenue will in turn bring more women out of poverty.
Rene's favorite part of the WPF story is the teaching of basic business practices, plus the tools and encouragement given which prepares woman to become their own advocates. The skills taught by WPF team members and their boots on the ground teams, along with micro-loans, gives some of the poorest among us, the self respect and perseverance required to become a self-sufficient productive people living happy sustainable lives. A brilliant model, she says.
Committee Member
Prabhu Kannan
Prabhu Kannan has over 15 years of experience in leading teams and influencing meaningful change. He is passionate about bringing together people, technology and thought to deliver world class solutions & services to help people. He is a motorcycle enthusiast, outdoor person that enjoys camping, spending time with family & always equipped with a camera to capture life's moments!
Committee Member
Kristin Meekhof
Kristin A. Meekhof is an author, writer, and life coach. She earned her M.S.W from the University of Michigan and has more than 20 years of clinical experience. A nationally recognized expert on resiliency and gratitude, her best-selling book, "A Widow's Guide to Healing", was inspired by her own personal experience with widowhood, grief, and healing. A Korean-American adoptee, she was left on the streets of Korea as an infant. She came to the US in 1974 and became a naturalized citizen. She is a life- coach with clients throughout the United States. As a confidential advisor, she privately works with some of the most influential people in media and politics and has developed high-level strategic plans and partnerships. Kristin graduated from Kalamazoo College with a BA in psychology.
In March of 2020, Kristin created a wellness guide for Katie Couric's community to help keep people calm during this time of social distancing. The guide is available on Katie Couric's You Tube Channel and on Kristin's Medium profile. Also, for Katie, Kristin wrote "8 Ways to Manage Your Corona Virus Related Anxiety" which was featured in CNN's Newsletter as well. Kristin was interviewed as a wellness expert on CNN's New Day morning show (live) on March 19, 2020.
Kristin created and curated content for Deepak Chopra's 31- Day Gratitude Journal and was named an "Architect of Change" by Maria Shriver. Kristin has spoken at Harvard Medical School, the United Nations, the University of Michigan Medical School, and Parliament of World Religions.
Kristin wrote about the healing power of gratitude for the Live Happy book (Harper Elixir) , and has written for the newsletters of Katie Couric and Maria Shriver. Kristin's work has appeared in Katie Couric Media, "Live Happy" magazine (online), "Organic Spa" magazine, Elephant Journal, Huffington Post. She has been interviewed as a grief expert by CNN (live), "Today" show (online), "People" magazine (online), "The Chicago Tribune", "The Doctor Nandi Show" (aired May 2020), American Greetings (card company), and quoted in "Architectural Digest" (online), "Reader's Digest", "Success Magazine" and Inc. Kristin has been seen in "USA Today", "Redbook" magazine, "Detroit Free Press", Yahoo Health with Katie Couric, among others.
Kristin's best- selling book "A Widow's Guide to Healing" received support from Dr. Deepak Chopra, Maria Shriver, Katie Couric, Dr. Mark Hyman , Pulitzer Prize winning author Doris Kearns- Goodwin, Lord Loomba, CBE, Elizabeth Gilbert, among others. Contact Kristin at kristin@kristinmeekhof.com
Mimi Millard
Mimi Millard is Founder & CEO of Delune, a public benefit corporation focused on lifting the period burden. An estimated 90% of women around the world suffer from menstrual symptoms that take a serious toll on our wellbeing, productivity, and happiness. Despite the prevalence of pain and other disruptive symptoms, menstrual health is still wildly underserved. There's an urgent need for real relief without the side effects. Relief that actually supports the menstrual cycle. That's why we founded De Lune as a public benefit corporation – to relieve that suffering with innovative research, effective products, and uplifting education. That's also why I'm serving on the Whole Planet Foundation Community Engagement Committee, because together we can empower women.
Committee Member
Mark D. Nguyen
Mark Nguyen has over 20 years of experience in international business and marketing from roles at his own company Planet LA records, two international law firms, multilateral organizations and a global sourcing firm. He is a consultant to many startups and investors including an Italian family office and was Senior Advisor at Elavare LLC global consulting firm. He also served as Director, Marketing at WESSCO International a global sourcing partner to the hospitality industry.
Nguyen was previously Senior Policy Advisor, International Trade at the global law firm of Bryan Cave LLP and Director, Multilateral Trade Services at the global law firm of White & Case LLP. Earlier in his career, Nguyen was an international trade specialist at the World Trade Organization and the U.S. Trade Representative (USTR) Office to the WTO in Geneva. At the USTR in Geneva, he supported numerous WTO disputes. He also served on internships at the U.S. Department of State in Washington DC and the U.S. Embassy in Vientiane, Laos.
Nguyen has taught International Business and Marketing courses as an Adjunct Professor at Cal State Fullerton and Cal State Los Angeles and also at the Foreign Trade University in Hanoi, Vietnam since January 2016. He was a Fulbright Fellow at the National University of Singapore and a guest speaker at the American Chamber of Commerce events in Shanghai, Tokyo, Mexico City, Sao Paulo, London, Prague and other cities.
Nguyen is the founder of Planet LA Records established in 2009, which aligns artists, brands and causes including the Whole Planet Foundation. He has supported Whole Planet Foundation since 2012 by producing music showcases in Austin during the SXSW festival, and also during Grammy week in Los Angeles and at Whole Foods Market locations in California and Texas. As a creative artist, he is a songwriter and voting member of the Recording Academy ("Grammys"). He is also a certified hatha yoga teacher and mindfulness practitioner.
Nguyen holds a Bachelor's degree from UCLA; MBA degrees from the UCLA Anderson School of Management and National University of Singapore Business School; and studied in the MALD program at the Fletcher School of Law and Diplomacy, Tufts University. He served as Vice President of the UCLA Anderson Alumni Network and member of its Executive Board of Directors (2015-2021) and is on the Board of Advisors of the International Economic Justice League (IEJL).
Corinne Piazza
Corinne was a member of the Whole Foods Market marketing team for five years in Salt Lake City, Utah where she thrived in the community investment approach to marketing, helping build the Utah market locations and culture through strategic promotion, community partnerships, and Utah's flagship store grand opening.
She was awarded the highly coveted Rocky Mountain Region Marketing All-Star award in 2010 and 2011, and due to her work promoting and fundraising for Whole Planet Foundation, she was selected for a Whole Planet Team Member trip to Guatemala. She spent a month in the Panajachel area where she met with micro-loan recipients and worked on various projects in a local village including teaching and building ventilating stoves. She was even able to adopt a street dog and bring her back to the States.
Corinne is originally from Connecticut and earned a Bachelor of Arts degree in Communications at the University of Rhode Island. After her experience at Whole Foods Market and getting to see the power of micro-loans firsthand through Whole Planet Foundation, she was inspired to further pursue the path of strategic community investment and earned her Master's degree in City & Metropolitan Planning from the University of Utah (U of U).
She has over 15 years of experience across private, nonprofit, and government sectors, including her work with NeighborWorks Salt Lake, where she coordinated the Westside Leadership Institute focused on empowering residents through grants for community-led neighborhood projects. Currently, Corinne is a Senior Project Manager with the Redevelopment Agency of Salt Lake City and works closely with the City's elected officials and communities to implement priority projects ranging from the construction of wellness-focused affordable housing, to cultural district development, to stakeholder facilitation and creating a seat at the table for traditionally excluded voices in the face of development pressures.
Additionally, Corinne is involved in many impactful organizations in her community. She's an officer of the Utah Redevelopment Association where she works with agencies across the state on key legislative issues. She's also a Dean's Council Member for the U of U College of Architecture & Planning where she advises the college on how to best incorporate professional practice into the curriculum, and recently co-created and taught a graduate level course on public private partnerships, which was the first course to be taught by two female instructors in the U of U Real Estate Development program.
Corinne loves Utah's magical landscape and when not at work, can be found adventuring in the desert and mountains, or volunteering on her weekly shift providing care and companionship for rescued horses
at Noble Horse Sanctuary. She also loves to travel the world, meeting amazing people from all cultures.
JR Simich
As a Sales Leader, Strategist, and Co-founder (@viveorganic), I believe each day is an opportunity to inspire and make a difference. I'm passionate about providing value to our customers, every day. By drawing from a wide range of experiences including an ocean lifeguard/EMT, founding an organic farming company, and as a sales manager for startups, I'm able to think out of the box and provide real solutions. As a team member, I'm committed and believe fostering a culture of passion and joy is the key to success.
Social Media Specialist
Ellie Tillotson
Ellie Tillotson grew up in the Seattle area where she became passionate about philanthropy as a child after attending her first Relay For Life event. She graduated from San Diego State University before moving to New York to work in the clean water international development sector. She has worked on brand partnerships, key relationships, social media and special events for a variety of nonprofits.
Ellie spent the summer of 2022 in Austin interning on the Customer Care team at Whole Foods Market before transitioning to a Social Media role for Whole Planet Foundation. She recently graduated with her MBA from Boston University and hopes to work for a skincare/cosmetics company building customer relationships while sharing stories of impact.
Ellie loves to practice yoga and spends as much time outdoors as possible. She has traveled to over 35 countries volunteering, scuba diving, eating fantastic food, adventuring and relaxing. Collecting street art from her travels is one of her favorite aspects of the travel experience.
Committee Member
Katie Warner
Born in Houston, and with dual citizenship with Croatia, Katie Warner was exposed to the idea of foreign cultures at a young age. She attended an international high school and after graduating, moved to Mexico for a summer to learn Spanish and volunteer with Habitat for Humanity. It was at this point she caught what people like to call "the travel bug" and decided to focus her adult academic career on international studies and foreign languages.
In 2002, she graduated with a BA in Multinational Organization Studies and Spanish from St. Mary's University; received a graduate certificate in 2003 from Rice University in Brazilian Portuguese and South American Studies; earned her Juris Doctorate (JD) from St. Mary's University School of Law Institute On World Legal Problems at the University of Innsbruck, Austria in 2006, and her postgraduate studies in International Competition Law and International Trade and Investment at the University of Glasgow. Upon finishing her studies, Katie worked at an international trade and investment firm and then later practiced public international law, as the European liaison for the Center for Terrorism Law. In 2009, Katie repatriated to Austin Texas, where she served for 5 years as an Assistant Attorney General for the Global Settlement Section of the Antitrust and Civil Medicaid Fraud Division.
In her free time, Katie became involved personally with the travel community, particularly through her freelance work as a lifestyle writer and photographer. It was through these experiences of photographing and writing about amazing experiences, not only all over the world, but in her own backyard of Austin, that inspired her to become a licensed travel advisor and start her own travel and lifestyle collective, Lucid Routes LLC. To help bootstrap this endeavor, she consulted with several startups in the Austin area including: Vivogig, MyTennisLessons.com and SideCar Technologies ,where she was instrumental in legalizing ridesharing in Texas. Additionally, Katie was an early adopter for Airbnb and was part of the original initiative in Austin to roll out the super host program. To date, Katie has experiencing more than 45 different countries, and lived in six of them: Mexico, Spain, Austria, The U.K., The Netherlands and Brazil.
Committee Member
Claire Weber
Claire Weber is an avid fan of people, especially children.  She is a licensed foster parent and the rights and care  of neglected and abused children have been close to her heart since she learned about Court Appointed Special Advocates (CASA)  in college.  Claire believes that the way out of poverty is entrepreneurship and wholeheartedly supports the mission of the Whole Planet Foundation. Professionally, she has held senior management roles at several companies in the high-tech, health services and pharmaceuticals industries. She holds a bachelor's degree in international marketing form the University of Alabama and a master's degree in business administration from the École des Ponts in Paris, France.
She lives in sunny Austin, TX and is an avid lover of coffee, yoga, healthy living and all things French.
Appreciating Past Committee Members
Committee Member
Chelle Neff
Chelle Neff has been a leader in the U.S. salon industry since founding Urban Betty in 2005. Neff has successfully grown Urban Betty year after year and today, has a salon company that houses more than 50 employees and 2 locations. No stranger to innovation, Neff designed and developed her own app, FyleStyle, which allows stylists to track client information and color formulas, and in 2017, she launched her own series of educational classes called Betty Bootcamp.
Committee Member
Elizabeth Mack
An incurable Francophile, Elizabeth is uncommonly passionate about language learning, especially the ability of languages to connect people. As a graduate of the University of Texas ('89, BBA Marketing / International Business; French minor), Elizabeth worked in Marketing for L'Oreal, Paris. During several subsequent years in France and Amsterdam, she earned a Diplôme Supérieur in French business. These years offered unforgettable experiences, but she longed to return to central Texas where she proudly(!) raised her two daughters.
Following an MA in 18c. French Literature from UT Austin ('07), Elizabeth served for 5 yrs as a Professor of French at Texas State University. Increasingly disenchanted with the standard academic model, she formed Freestyle Language Center in 2012 to create a language learning community through a fun stress-free model & and an effective methodology for adults.
With an innovative curriculum and a proven model, Elizabeth stays busy taking Freestyle to the next level: FLC is currently expanding offerings via online learning and a 'Satellite' program which takes (specifically Spanish) on-site to tech, design and any internationally-minded companies in Austin.
Labeled an 'Edu-preneur' by SXSWedu where she's a frequent participant / speaker, Elizabeth loves to attend language learning conferences to meet like-minded educators, keeping up to date with the most recent science and methods in language learning. When not busy with Freestyle, you can find Elizabeth enjoying one of the many gems of Austin: the Greenbelt, Barton Springs, the Broken Spoke!
Events Co-Chair
Forrest Allen
Forrest Allen has been a part of the Whole Foods Market family for more than two decades, having worked with Whole Foods Market in the specialty department for 20 years. Forrest joined the Revolution Spirits Team 5 years ago. Revolution spirits is a small craft distillery in southwest Austin that specializes in unique products in both traditional and non-traditional categories, with a focus on quality and creativity. The distillery was launched in 2014 with Austin Reserve Gin and has since expanded the portfolio with both consistent and limited release products. The year-round lineup currently includes Austin Reserve Gin, Cafecito Coffee Liqueuer, Chocolate Cafecito, And Amico Amaro. A native Austinite, Forrest is a fond of all things fermented and occasionally calls a few other places home.
Committee Member
Kristi Carlson
Kristi Carlson was part of the Whole Foods Market family for 13 years, and held leadership positions in the Technology and Marketing organizations.
An avid traveler, Kristi took her first Whole Planet Foundation volunteer trip to Peru in 2014, and has been hooked on the Foundation's work and mission ever since.
Kristi is also a budding entrepreneur, bringing treasures and photographs collected during her travels to a growing customer base via Roam Flea. You can find her on Etsy or at a pop up flea market near you.
Events Co-Chair
LaGina Harris
LaGina R Harris is currently the Director of Membership and Special Projects at the Greater Austin Black Chamber of Commerce. She holds a Bachelor of Science from Stillman College in Health and Physical Education with a concentration in Adolescent Psychology and a Master of Science, Higher Education: Student Affairs. Her background includes roles in recruitment, events, training, education, and hospitality. In her eclectic roles, she has helped plan city-wide events and training, written curriculum for a nonprofit and an institution of Higher Education and facilitated employee/student full recruitment cycles. Well-versed in her professional experience, she is also committed to volunteering; philanthropy is her passion. Under her brand, LaRae Infinity, she fundraisers, plans and staffs events as well as hosts Art Shows, give fellow minority artist positive spaces to share their art. Currently, LaGina has been appointed as the Community Engagement Events Committee Co-Chair for Whole Planet Foundation and serves as the Director of Events and on the Board for the Texas International Wine Competition.
Mackenzie Griffin
Mackenzie Griffin graduated from the McCombs School of Business with a B.B.A. in Marketing and a double minor in Sociology and Management Information Systems. A lover of all things local, she has spent her professional career with small businesses and enjoys the fast-paced, entrepreneurial environment as well as the community impact those businesses provide. Currently, she works as Marketing Manager for Freestyle Languages, a locally owned language learning community now available to the world. While not at work disrupting the language learning industry, Mackenzie can be found exploring any and all nearby farmer's markets, studying French (#gopolyglot!) or organizing a picnic with friends and family.
Committee Member
Kimberly Scheel
Kimberly, an Educator and hairstylist, has been in the beauty industry for 13 years.  Beginning her career with Aveda, she was introduced to other cultures and ways to give back to society.  At Aveda they source their ingredients from all over the world bringing a sense of global community.
Kimberly has been teaching for the last seven years at the Aveda Institute, encountering a very diverse group of students and creating a culture of wellness and balance.  Part of this is due to her involvement in leading the Community Outreach Team for the past three years.  Last year alone Kimberly coordinated over 75 events which included haircuts for those experiencing homelessness, moments of wellness for victims of sex trafficking, and working with patients from Dell Children's Hospital to prep them for their annual prom.
Kimberly has a servant's heart with regard to volunteering and being a part of healing for others and the world.  She is very excited to be a part of the Whole Planet Foundation's Committee and see the way in which she can give back and make a difference.