---
Our Work in
North and West Africa,
the Middle East,
and Eastern Europe
---
---
---
23 Countries
61 Projects
$21.12M Disbursed
---
---
Name: Ekram
Location: Israel
Microfinance Partner: KIEDF
Ekram (pictured second from left) started with a small kiosk that mostly served children during their 10am snack break at a nearby school. Her business would then be quiet in the afternoon. She took out a loan of 6000 NIS ($1,594 USD) from WPF microfinance partner KIEDF to add a small salon to her kiosk, purchasing a mirror, chairs, washing station, and beauty courses so she could learn new styling techniques.
---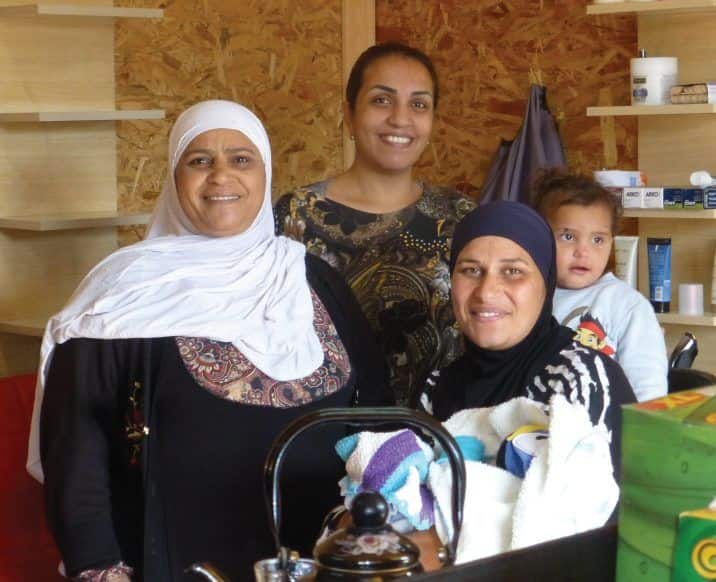 Featured Video: Dispatch from the Field from Lebanon
Video credit: Brian Doe/Whole Planet Foundation
Projects in North and West Africa, Eastern Europe, & the Middle East
Burkina Faso
Cameroon
Cote D'Ivoire
Egypt
Gambia
Ghana
Guinea
Israel
Jordan
Lebanon
Liberia
Morocco
Nigeria
Senegal
Sierra Leone
Togo
Tunisia
Turkey
Ukraine
Westbank Gaza
---
Name: Khadija
Location: Morocco
Microfinance Partner: INMAA
When Brian Doe from our field team met Khadija in 2014, she was repaying her first microloan from INMAA in the amount of 5000 Dirhams ($560USD) to grow her beauty salon and event business. In addition to styling customers' hair for special events, she also provides event styling services for weddings in her community.
Select $45 below to sign up for a recurring monthly donation that will fund an average first microloan in the Middle East/North Africa region after one year.
Alleviate global poverty and learn about our global community. Opt in for emails to receive blogs, news, and recipes from the Middle East/North Africa region as our token of appreciation.