Media Kit
---
About Whole Planet Foundation*
*Updated metrics as of December 2018
Founded in 2005, Whole Planet Foundation is a Whole Foods Market® foundation that funds poverty alleviation worldwide where the company sources products.
The nonprofit's mission is to empower the world's poorest people with microcredit and the chance to create or expand a home-based business and lift themselves and their families out of poverty. As of September 2018, Whole Planet Foundation is alleviating poverty through microfinance partners in the United States and 74 other countries in Africa, Asia, Latin America, and the Middle East. To date, the nonprofit has disbursed $75 million dollars through microlending partners worldwide, funding 3.3 million microloans and 18 million opportunities for a better life for microentrepreneurs and their family members.
Download Whole Planet Foundation 2018 Brochure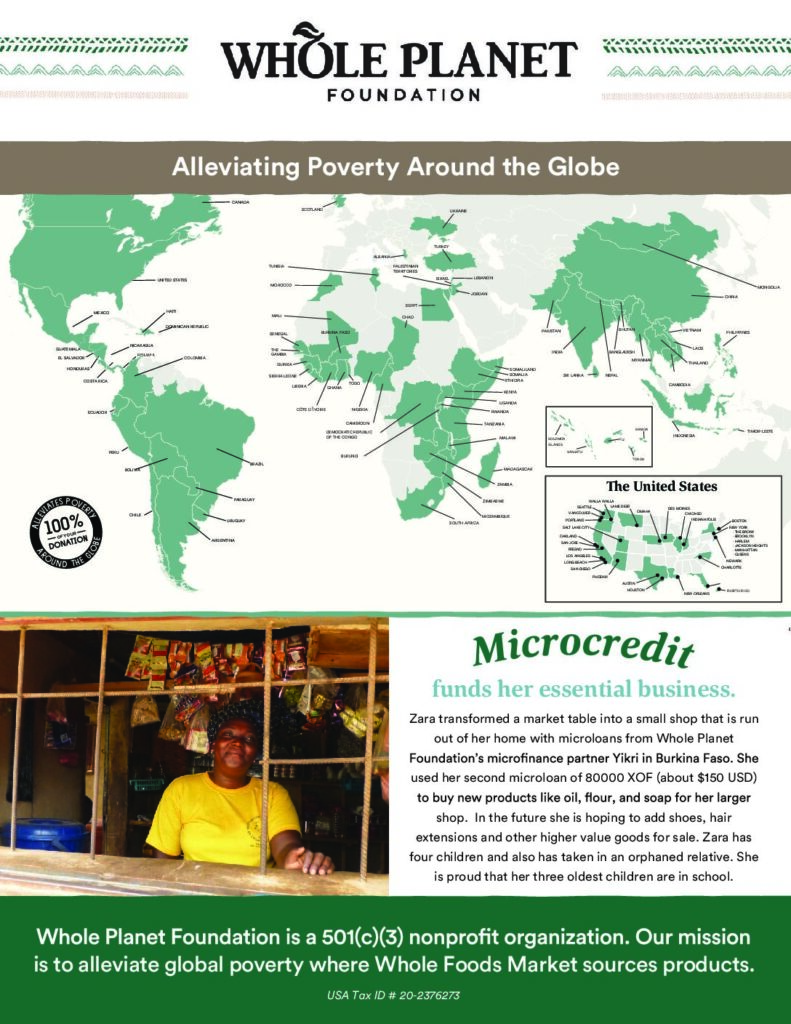 Whole Planet Foundation Logos
For web use:
High resolution image files:
 White logo files:
Whole Planet Foundation 2018 Overview Video
More Videos
---
Documents
Are you a Whole Foods Market® Team Member on a WFM computer? Click here for important dates, training resources, and more.