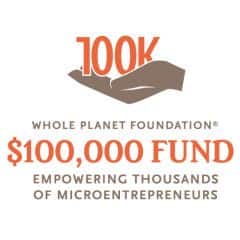 Papyrus-Recycled Paper Greetings, founder of Whole Planet Foundation's 100K Fund, dives into poverty alleviation! In addition to supporting Whole Planet Foundation's mission since 2012 with an annual contribution of $100,000, they have traveled with us to international and domestic projects to witness the impact of their generosity in the field and volunteer alongside community members.
David Sugerik, Papyrus-Recycled Paper Greetings Account Executive, joined us on his first WPF experience trip in 2016 to visit WPF 's first US project located in Queens, New York.
In Queens, David learned about Whole Planet Foundation's largest microfinance partner in the United States, Grameen America, and joined their celebration of an important milestone: the ability to sustain branch operations without the support of external funding.
David shares, "'We create happiness, laughter, and love,' is our company's mission.  The opportunity to partner with Whole Planet Foundation to empower women and touch the lives of thousands around the world is a natural extension of this."
Papyrus-Recycled Paper Greetings are accomplishing this collective mission through their cumulative $400,000 contribution to Whole Planet Foundation, which has funded 3,798 microloans and created 18,573 opportunities for microentrepreneurs living in poverty.
David had the opportunity to meet some of those microcredit clients, including Ligia, who runs a clothing store in Queens. Originally from Ecuador, Ligia moved to New York and joined Grameen America in 2010 to start her own business. Since joining the program, she has cumulatively borrowed $63,000 to build up her storefront on bustling Roosevelt Avenue in Queens where she sells Ecuadorian clothing and accessories. After school, her daughter comes to the shop to learn from her mother's business acumen.
David has also been to Paraguay and Phoenix with Whole Planet Foundation and will be traveling to Guatemala this coming August to visit our new microfinance partner Friendship Bridge.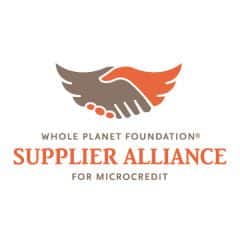 Whole Planet Foundation's $50,000 Fund partner, Rishi Tea, constantly strives to learn more about tea and strengthening their connection to tea, botanicals and the people who grow them. To that end, Rishi's tea buyers travel the world every year procuring the best teas of each season. This spring, the Rishi team traveled to Doi ("Mountain") Mae Salong, Thailand, a pristine high mountain oolong tea-growing region in the far northern borderland in Chiang Rai province.
"As an entrepreneurial direct-trade tea company, we share many values with the Whole Planet Foundation. We consider the farmers we work with as our partners; their livelihoods, community development and environmental preservation are crucial factors for our mutual success. Firsthand experiences with our partners has convinced us that microcredit support can help facilitate growth and prosperity for our partners, and friends, in rural farming communities.   It is our honor and privilege to be able to support Whole Planet Foundation."- Chelsea Severson, National Grocery & Distribution
Chelsea of Rishi traveled this March to learn from Whole Planet Foundation's microlending partner The International Rescue Committee (IRC) and meet microcredit clients in Phoenix. Whole Planet Foundation has contributed $155,000 to the IRC to fund microentrepreneurs in Phoenix, Salt Lake City and San Diego to create or expand their own businesses and generate income for themselves and their families.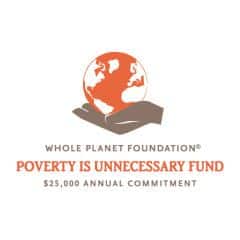 This year, The Republic of Tea celebrates 25 years of creating teas and supporting goodwill!  The Republic of Tea embraces the ancient Chinese philosophy of Ta shun – the Great Harmony. Ta shun is alive when people naturally care about the world and depend on one another for the well being of the whole. It manifests itself in collective concern and the aspiration to seek opportunities, initiatives and actions that will better the conditions of both humans and the planet. In short, to provide good works, render goodwill.

The Republic of Tea renders goodwill by developing teas and tea-inspired items to support nonprofit organizations, transforming everyday purchases into a force for good around the world. Since 2012, The Republic of Tea has contributed $123,737 to Whole Planet Foundation to fund 1,063 microloans creating 5,848 opportunities for microentrepreneurs around the globe as part of the $25,000 Poverty is Unnecessary Fund.
The Republic of Tea also encourages all Ministers to participate in Make-a-Difference Days where they give back to the community by volunteering. Kate dos Santos, Minister of Ceremonies and Philanthropy, participated in Whole Planet Foundation's Oakland visit to meet Whole Planet Foundation's US microlending partner Grameen America and microcredit clients like Ledy, who sells crafts, clothing and accessories at the farmers' market and in her store in the Fruitvale district.
"I'm tremendously proud of our partner The Whole Planet Foundation and their partner, Grameen! It was so impactful to see their work of changing lives first hand and I'm very grateful for our partnership and the transformational work they do around the world and close to home." – Kate Dos Santos, The Republic of Tea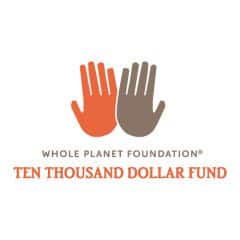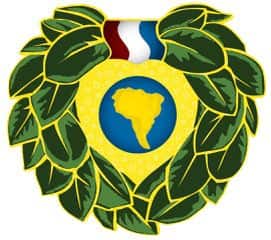 Guayaki started in 1996 with a vision of protecting and restoring South American Rainforests. The company works to empower native forest people, paying them fair trade wages and teaching them cultivation techniques to help them support their families.
With a $10,000 contribution to Whole Planet Foundation this year, Guayaki's overall donations total $55,823, giving 1,132 microloans and 6,309 opportunities for a better life for microentrepreneurs and their families.
This year, Guayaki will host a Whole Foods Market Team Member Volunteer Program in Paraguay. Katie Landry of Guayaki says, "We are thrilled to be hosting Whole Foods Market Team Member volunteers in Paraguay, where we will be building a Montessori School at the Ache Kue Tuvy reserve. It's a beautiful collaboration between partners, and will serve the indigenous community for a long time to come!"
Divine Chocolate strives to make the world a place where chocolate is cherished by everyone, including the family farmers who grow the cocoa.  Co-owned by the 85,000 farmer members of Kuapa Kokoo, this cooperative in Ghana supplies the cocoa for each bar of Divine. As owners, they get a share in the profits, a say in the company, and a voice in the global marketplace.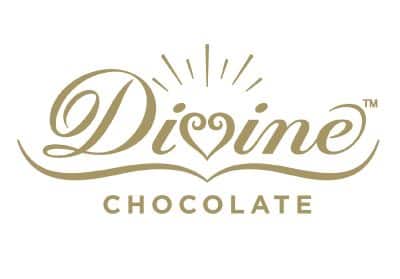 In addition to supporting their own deep mission, Divine Chocolate also supports poverty alleviation programs through Whole Planet Foundation's Microloan-a-Month Fund.  To date, they have donated $3,961 to fund 27 microloans creating 146 opportunities for microentreprenuers around the globe.
Reno, Divine Chocolate Natural Sales Manager, shares, "I support Whole Planet Foundation because I have seen firsthand the way microloans can change people's lives. Growing up in a rural community, I have seen many businesses fail due to not having access to traditional lending.  Microlending programs, like the ones Whole Planet Foundation supports, provide lifeline support to small businesses that would not receive funding elsewhere."
Reno joined Whole Planet Foundation to visit microlending partner Grameen America and microcredit clients in Austin this year.  There he met clients like Reyna Isabel. Reyna started by selling clothing and merchandise online. Since receiving microloans totaling $2,500, Reyna began renting a storefront space for her clothing store, importing popular jeans and t-shirts from Colombia and Mexico. Now on her third loan cycle, Reyna's store is rapidly growing. Her business helps her to take care of her family and to have flexibility to care for her children.