Every year on October 25th, we celebrate Poverty Is Unnecessary Day with supplier partners in the Poverty is Unnecessary Fund, who have pledged to collectively give $200,000 next year to alleviate poverty through our microfinance partners in 68 countries.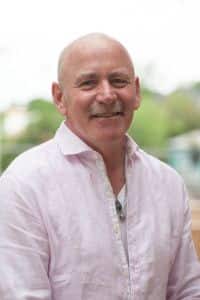 This week, we received good news from Whole Planet Foundation's Co-Chairman of the Board, Lee Valkenaar, who has pledged to seed our Poverty is Unnecessary Day 25 Hours of Giving with $1000, and also match, dollar-for-dollar, up to $1000 of donations made on October 25th. Donate early and have your dollars matched for maximum impact!
A long-time supporter of Whole Planet Foundation, Lee has held various positions with Whole Foods Market since 1987, including Store Team Leader, Vice President and President of the Southwest Region. He served as president of the Mid-Atlantic Region from 2001 to 2004 and from 2004 to 2008, he served as Executive Vice President of Global Support, focusing on Purchasing, Marketing, and Team Member Services. Since 2008, he has served as the Co-Chairman of the Board for Whole Planet Foundation.
When asked what supporting the Foundation means to him, Lee says,
"I am a passionate supporter of the idea that an entrepreneurial spirit lives within every person, no matter their means. This potential is just waiting to be unleashed. Whole Planet Foundation works to give opportunities to the world's poorest entrepreneurs – people who are not able to access traditional financial capital. I have witnessed firsthand the transformative difference a microloan as small as $184 can make in the life of a woman and her family. A small donation of $5 can make a big difference as we work to create more prosperity around the globe."
We hope you'll join Lee, our Whole Planet Foundation Team Members in Austin and abroad, and our supplier partners to make a donation during this year's Poverty is Unnecessary Day on October 25th. Our collective contributions will help fund more microloans to give opportunities to impoverished entrepreneurs around the world who prove #povertyisunnecessary with their tenacity and creativity.