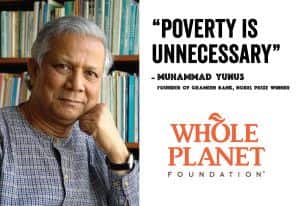 More than 10 years ago, on October 25, 2005, Whole Foods Market stores hosted a 5% Day to raise the funds that seeded Whole Planet Foundation. Since that day, we celebrate Poverty is Unnecessary Day every year on October 25th to honor the words of Muhammad Yunus, founder of Grameen Bank.
Whole Foods Market stores and Whole Planet Foundation supplier partners in the Poverty is Unnecessary Fund are coming together on October 25th, 2016 to raise awareness and support 25 Hours of Giving online to raise money for the Foundation.
Philip Sansone, President and Executive Director for Whole Planet Foundation shares, "As the anniversary of the day Whole Foods Market and its shoppers created the seed capital for Whole Planet Foundation, Poverty is Unnecessary Day is a reason for millions around the world to celebrate an opportunity for a better life. On this day we also celebrate our Poverty is Unnecessary Fund partners who further our ability to reach the world's poorest people by donating $25,000 a year to fund microloans. Currently, the average first loan we fund in the developing world is $184. These small loans have a big impact, giving a family an opportunity to lift themselves out of poverty. We are grateful to our donors for joining us in our mission."
---
Mission-Driven Partnerships
This year's Poverty is Unnecessary Fund partners have donated $316,400 to date, impacting the global community in a significant way. Because our microfinance partners operate in a system where money is lent, repaid, and re-loaned again to new borrowers, over time these donations represent $884,600 in microloans, supporting 3,777 microcredit clients. Whole Planet Foundation is now funding microcredit in 68 countries where Whole Foods Market sources products. See where we work.
The Republic of Tea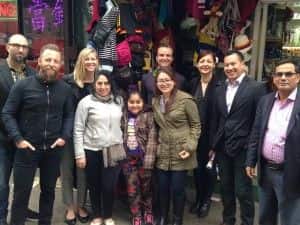 "The Republic of Tea donates a portion of sales from its Whole Foods Market exclusive, Elderflower SuperHerb® Tea and the Biodynamic Holiday Chai Tea to Whole Planet Foundation and is proud to be a Poverty Is Unnecessary supplier partner," says Kristina Richens, Minister of Commerce. The Republic of Tea has contributed $73,737 to date, funding 514 loans to create 2,886 opportunities for a better life for microentrepreneurs and their families in 68 countries around the globe. 
Team Members from The Republic of Tea had the unique opportunity to visit our microfinance partner Grameen America in Oakland and Queens, NY this year.
Read McNamara, Minister of Northeast Commerce for The Republic of Tea (pictured fourth from right) describes his experience on one of these trips: "If I had to sum up the day, it was all about community. Whole Planet Foundation is funding a group that is having a huge impact on the lives of people in Queens, and other communities too. We should be very proud of our partnership with Whole Planet Foundation."
Greyston Bakery
Dating back to 1982, Greyston Bakery has a long history of giving back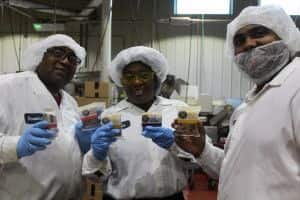 to the community. Their Open Hiring™ Model provides job and employee readiness, childcare, community gardens, youth, and workforce development programs.
The Greyston Bakery team says, We are proud that our brownies make a difference in our local community- providing jobs and resources to people with barriers to employment. And, we're proud that our partnership with Whole Planet Foundation expands that impact. For each brownie sold, we give 2% back to Whole Planet Foundation, for a total of over $70,000 to date, to alleviate poverty globally." 
Stacy's Pita Chips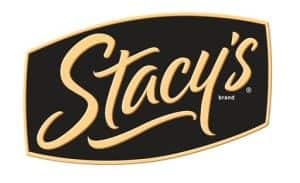 In 1996, Stacy Madison started with a sandwich cart in Boston. With a background in social work, Stacy had grown sick of the nine-to-five and decided to follow her passion for food. Soon after, Stacy's Pita Chips were born out of necessity, keeping her hungry customers happy while they waited in line for sandwiches.
As a woman with a dream and the drive to pursue it, Stacy is much like the passionate entrepreneurs who receive microcredit loans from Whole Planet Foundation's microfinance partners around the world. To date, Stacy's Pita Chips has helped fund 450 loans to entrepreneurs due to Whole Planet Foundation support, and has created 2,130 opportunities for these entrepreneurs and their families to lift themselves out of poverty. 
WTRMLN WTR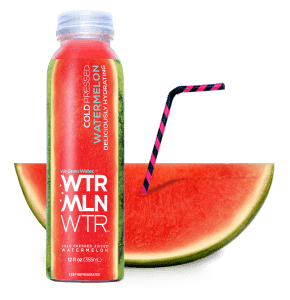 WTRMLN WTR is a new supplier partner and we are thrilled to welcome them as a Poverty is Unnecessary Fund partner. An innovative company using less-than-perfect watermelons to create a delicious cold-pressed beverage, WTRMLN WTR is a hydration sensation!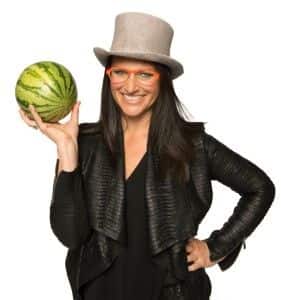 Jody Levy, WTRMLN WTR Co-Founder and Creative Director had this to say about our partnership: "I believe in building brands that do good in this world and that raise the standard for quality in ingredients and manufacturing. WTRMLN WTR, our super clean, healthy hydration drink, is an example of this practice. At WTRMLN WTR, empowerment includes giving back to communities across the globe, which is why our partnership with Whole Planet Foundation is a special alignment that is close to our hearts and our mission to Seed Change and Spread Liquid Love."
Steaz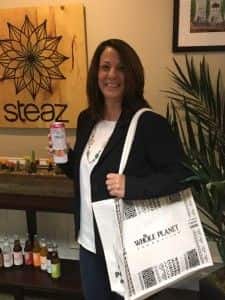 Steaz believes in providing people with the best tasting beverages on the planet, made the right way. They support socially and environmentally responsible ingredient partners and buy Fair Trade from their farmers, giving them a fair return on the tea and sugar they purchase. They have also supported poverty alleviation with Whole Planet Foundation since 2012.
Linda Barron, CEO of Steaz, not only loves her Whole Planet Foundation tote bag, but also had this to say about our work around the word: "Whole Planet Foundation aligns perfectly with Steaz' mission and values, and we are proud to support a like-minded organization that provides opportunities for a better future." Since 2012, Steaz has supported over $270,000 in loans, helping over 1,000 entrepreneurs with the chance to change their own lives. 
ONEHOPE
ONEHOPE believes everyone has the ability to do good via their everyday actions and pr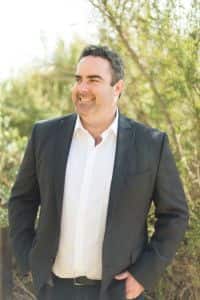 oduces thoughtfully-crafted products to help them do just that. ONEHOPE makes a
measurable social impact with each varietal giving back to an important cuse. For example every case of sparkling wine helps fund 25 meals for children fighting huger and every bottle of Merlot helps fund life saving medicine for a person in need. ONEHOPE wines are primarily produced in collaboration with Rob Mondavi Jr. and bottled in the highly esteemed Napa Valley.
Jake Kloberdanz, CEO and Founder, explains, "ONEHOPE's partnership with Whole Planet Foundation aligns perfectly with our mission of bringing people together to celebrate and serve the world. We are proud to join forces with them to help break the cycle of poverty through our award-winning wines.
ONEHOPE & Whole Foods 2015 from ONEHOPE on Vimeo.
VOSS Water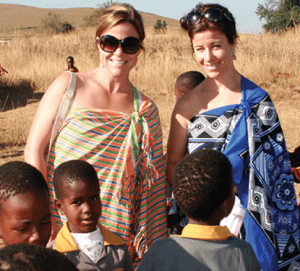 VOSS Water is also new to the Poverty is Unnecessary Fund, committing to giving $25,000 to Whole Planet Foundation next year. VOSS Water is bottled at an artesian source in Southern Norway producing naturally pure water. The brand is proud of its ongoing commitment to the Voss Foundation and maintaining 100% carbon neutrality.
The team at VOSS expresses their commitment to clean water access and poverty alleviation in Africa: "Whole Planet Foundation's efforts have had a profound impact on improving the living conditions of Africans through their microfinance partners. VOSS Foundation concentrates on clean water access projects in Sub-Sahara Africa. Both initiatives have overlap in The Democratic Republic of Congo, Uganda and Kenya—countries of vital interest in the region. VOSS Water is proud to be part of what Whole Planet Foundation is doing to alleviate poverty and achieving positive social impact by giving opportunity to people and entire communities." Pictured, VOSS Team Members visit a VOSS Foundation-funded well in Swaziland. 
General Mills (Muir Glen, Larabar, Liberte)
General Mills has supported Whole Planet Foundation's efforts to alleviate poverty since 2011. They have helped to create 789 loans through three brands: Muir Glen, Larabar, and Liberte Yogurt. We are proud to have them as a Poverty is Unnecessary Fund partner in 2017!
---
We appreciate our Poverty is Unnecessary Fund supplier partners, who have each committed to contributing $25,000 in the next year. Their combined contributions will raise $200,000 for microlending projects worldwide, enough to fund more than 1,085 microloans. Wow!
Since inception, Whole Planet Foundation has funded more than $58 million in small loans to microentrepreneurs living below the poverty line in 14 U.S. cities and 68 other countries through 1.5 million microloans dispersed to date. In total, the foundation has created 8.4 million opportunities for people around the globe to lift themselves and their families out of poverty.
Join us and donate on October 25, 2016 to help us show why #povertyisunnecessary.
Ways to Join the Celebration
Share 25 Hours of Giving on Facebook, Twitter, and Instagram.
Starting at 11pm CST on October 24 through midnight CST on October 25, donors to Whole Planet Foundation on our Poverty is Unnecessary page will receive digital coupons from Poverty is Unnecessary Fund partners. And remember, you can always give year-round to support our microlending projects!
Look for Poverty Is Unnecessary Fund Supplier Partner products in during the month of October and year-round!
VOSS Water and Greyston Bakery will be actively supporting Whole Planet Foundation with a percentage of sales of their products in Whole Foods Market stores nationwide during the month of October. Give back with every purchase! Look for other Poverty is Unnecessary Fund supplier partner products in a Whole Foods Market store near you.
Visit Your Local Whole Foods Market Store on October 25.
Select Whole Foods Market stores will host events, supplier donor product demos and will give away prizes via social media to spotlight the foundation's Poverty is Unnecessary Fund® partners, who collectively are committed to donating $200,000 this year. We'll also be hosting a Poverty is Unnecessary evening of Yoga and free concert at our Austin Flagship store on October 25th at 7PM!