Alleviating Poverty around the Globe
Today marks the first day of Whole Planet Foundation's 12th Prosperity Campaign, which funds microfinance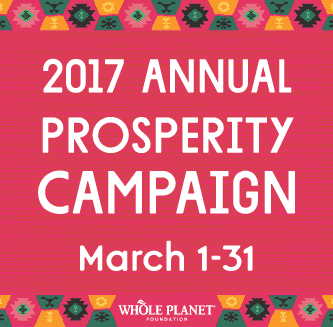 organizations and microcredit loans to alleviate poverty where Whole Foods Market® sources products.
This year's campaign goal is $3.2 million, which will give approximately 90,000 opportunities to those living in extreme poverty around the world – in 69 countries including the United States.
"The Prosperity Campaign is such an integral part of our work, not only because of the money we are able to raise, but because of the connections we make with Whole Foods Market customers who care about alleviating poverty," said Joy Stoddard, Development and Outreach Director for Whole Planet Foundation. "A loan as small as $35 can change someone's life and this campaign allows us all to contribute.
How Microcredit Works
Microcredit loans are very small – the average first loan is $187. When microloans are repaid, they are re-loaned to new entrepreneurs. The average repayment rate is 97%.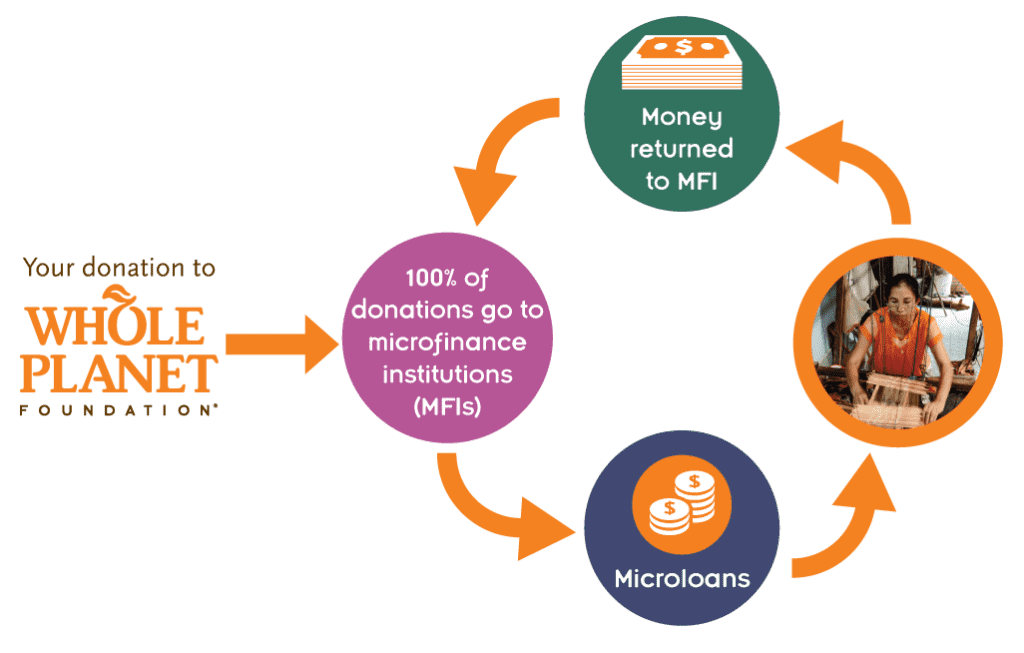 19 Supplier Partners Commit 1.2 Million
As part of this year's Prosperity Campaign, each of the following supplier partners has pledged to donate $100,000, or the equivalent of about 535 microcredit loans to support our work. Allegro Coffee Company, Frontier Co-op, Naked Juice, Papyrus-Recycled Greetings, So Delicious, and ZICO Coconut Water.
Alaffia, Hain Celestial, Hiball Energy, IZZE, Mamma Chia, ORGANIC INDIA, Rainbow Light, Reserveage Nutrition, Rishi Tea, Sambazon, Seventh Generation, Traditional Medicinals, and truRoots® have each pledged $50,000. Learn more about the generosity of our supplier partners.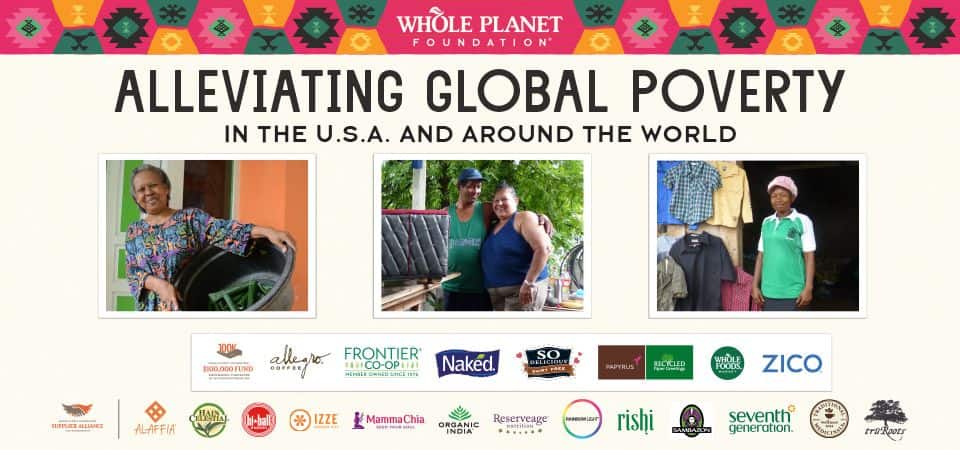 Who We Support
We currently work in 69 countries and 15 US cities. See a map of where we work and read entrepreneur stories our team has collected on their visits to the field.
[cycloneslider id="2017-campaign-entrepreneurs-page"]
Whole Foods Market shoppers can make a donation at Whole Foods Market store registers or online. Whole Foods Market covers the foundation's operating costs, so 100% of every dollar donated directly supports our mission of poverty alleviation. Join the Annual Prosperity Campaign today to make a big difference in the life of an entrepreneur living in poverty.