Creating Prosperity Together
This year, we aim to raise $3.2 million for poverty alleviation, and we just crossed the $3 million mark! We couldn't do this without the help of our supplier partners, Whole Foods Market Team Members and shoppers, online donors, and YOU!
As part of this year's annual Prosperity Campaign, each of the following supplier partners has pledged to donate $100,000, or the equivalent of about 535 microcredit loans, to support the foundation's work: Allegro Coffee Company, Frontier Co-op, Naked Juice, Papyrus-Recycled Greetings, So Delicious, and ZICO Coconut Water.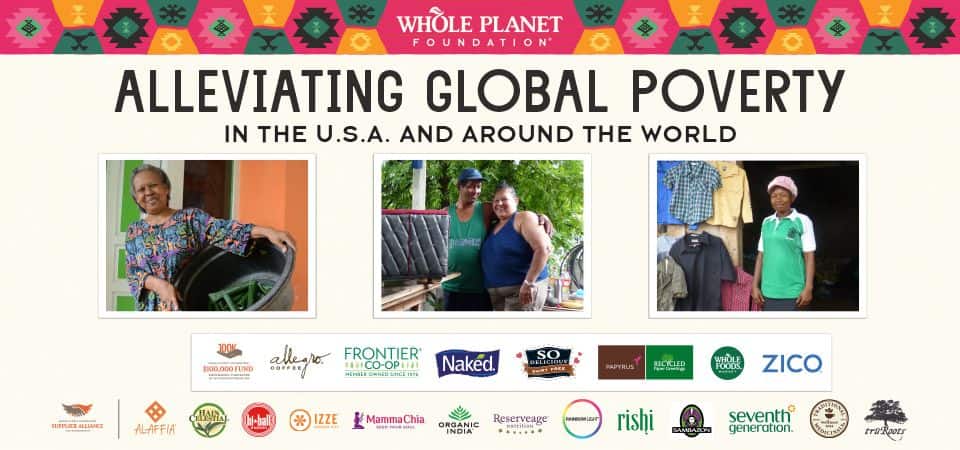 In Their Words: Supporting Microcredit with Whole Planet Foundation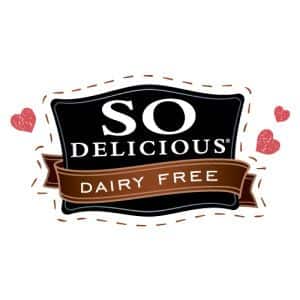 So Delicious, part of the WhiteWave family of brands, is a new member of the $100K Fund.
"At WhiteWave, we work to be the kind of change we want to see in the world. We believe doing better goes beyond our business practices and into our community involvement," said Wendy Behr, WhiteWave senior vice president of R&D and sustainability. "That's why we're so excited to support initiatives like the Whole Planet Foundation Prosperity Campaign, which helps passionate individuals around the world make a positive difference in their communities."
Papyrus-Recycled Paper Greetings is the founding member of Whole Planet Foundation's $100K Fund. Team Members from Papyrus-Recycled Paper Greetings have visited microcredit clients of Whole Planet Foundation's microfinance partners in Colombia, Togo, Paraguay, Los Angeles, and Indianapolis.
"People are at the heart of what we do. Our partnership with Whole Planet Foundation helps empower the entrepreneurial spirit all over the world through microlending, allowing us another opportunity to make the world a more thoughtful and caring place," said Tony Huston, Papyrus-Recycled Paper Greetings senior vice president of sales.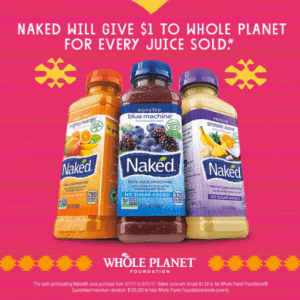 "Naked Juice has a deep tradition of goodness and a longstanding commitment to helping communities in need," said Andrea Theodore, Naked Juice general manager.
"We're thrilled to support the Whole Planet Foundation to help alleviate poverty and hunger as we work together toward a world with access to affordable, quality food for all."
From 3/1 through 3/31, Naked Juice will give $1 for every juice sold in Whole Foods Market stores to Whole Planet Foundation, up to $100K.
"At ZICO, we believe that what's inside is everything, and that with the right resources and support, we all have it within us to look within and reach our full potential. We couldn't be happier to support Whole Planet Foundation in their mission to provide microfinancing loans to help lift female entrepreneurs all over the world out of poverty," said Meghann Seidner, ZICO Coconut Water vice president of marketing.
"We know by providing opportunities for these women whose futures have been limited, they can be empowered to not only succeed, but truly thrive."
#WPFProsperitySweepstakes
Throughout March, visit our Facebook page to enter a sweepstakes to win prizes from $100K and $50K supplier partners. For complete rules and entry information, visit: https://bit.ly/wpfprosperitysweepstakes.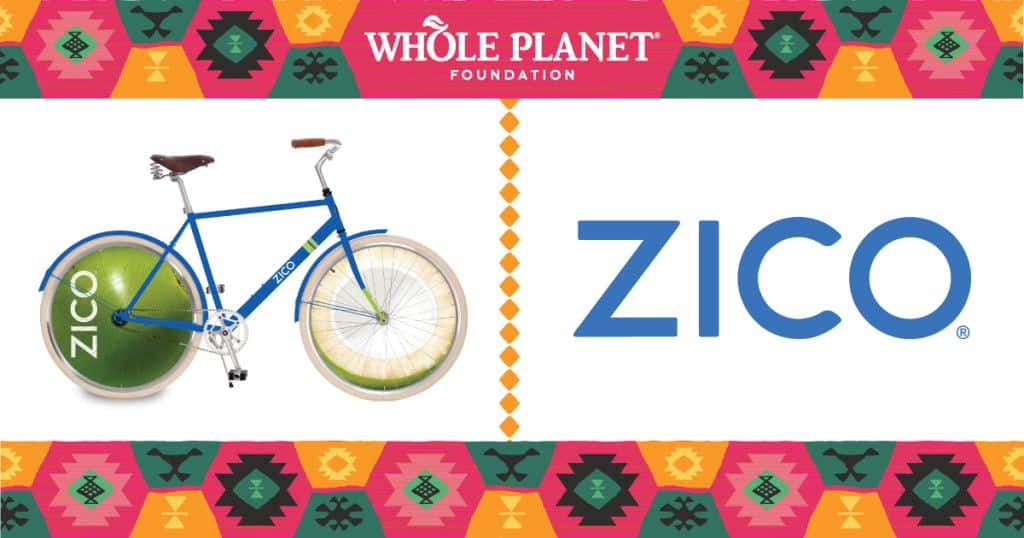 Join Us to Create Prosperity 
During this year's Prosperity Campaign, our $100K and $50K supplier donors have pledged $1.2 million to fund microcredit loans. Won't you join them to make a difference in the life of an entrepreneur and her family? Help us reach our $3.2 million goal! To see the impact of your gift, visit our Impact Calculator.