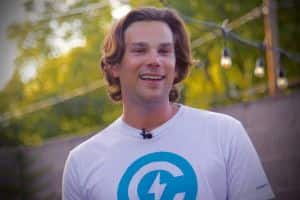 A big piece of the inspiration for why I founded Charity Charge came from Muhammad Yunus, the Nobel Peace Prize winner, who founded Grameen Bank and pioneered the concepts of microcredit and microfinance.  I knew there were a nearly infinite number of nonprofits in dire need of donations.  But how could I individually support them all?
Charity Charge is my way to give back as well as vehicle to make it easy for others who care to do the same.  In its simplest form, Charity Charge is a tool that empowers people to generate donations with every purchase.  It's a tool that leverages and grows giving back and doing good.
Along those lines, I'm proud to support Whole Planet Foundation's 5 Family Fund because it leverages recurring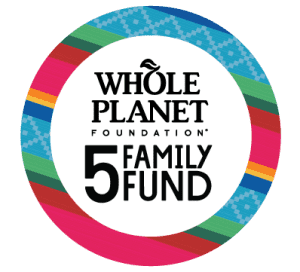 monthly donations to help five entrepreneurs annually, who will then be able to help their families and contribute to their local economy.  Donations to the 5 Family Fund create an exponential net effect as each entrepreneur gives opportunities to 5 of her family members.  I can only imagine how difficult it is for a budding entrepreneur who lives on less than $1 a day, and that's why it's important to me to give back to entrepreneurs around the globe who are just waiting for an opportunity. I love the fact that 100% of donations to Whole Planet Foundation go directly to support the entrepreneurs.  The Charity Charge team loves the idea of #credit4credit through the work of Whole Planet Foundation.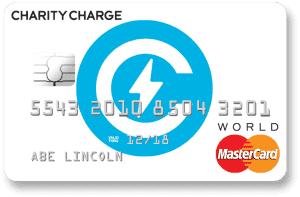 The Charity Charge World MasterCard allows you to earn 1% cash back on every purchase that is automatically donated to Whole Planet Foundation and any other nonprofit of your choice. The card has no annual fee and the donations you earn are tax deductible.  We cover all donation processing fees, ensuring that 100% of your donation goes to your nonprofits.
As an added bonus, Charity Charge will donate $10 to Whole Planet Foundation after your first purchase.  To apply for your own Charity Charge World MasterCard supporting the Whole Planet Foundation, click here.