Thank you to Lizanne Falsetto, CEO of thinkThin LLC, for contributing to this post!
More than 365 women will have a chance to lift themselves out of poverty through microcredit, thanks to thinkThin's "Think Sisterhood" event on Friday, March 7 at Expo West in Anaheim, California. thinkThin, is hosting the benefit in partnership with Whole Foods Market and 19 other natural and organic brands to raise awareness and funds for Whole Planet Foundation. 100 percent of the $65,000 raised will go to support our microlending programs in 59 countries, including the U.S.
CEO of thinkThin Lizanne Falsetto's passion to support other women entrepreneurs is the driving force behind this amazing inaugural benefit at Expo West:
Today I sit in awe of all the entrepreneurial women supported by Whole Planet Foundation.
I am in awe of their accomplishments and their stories.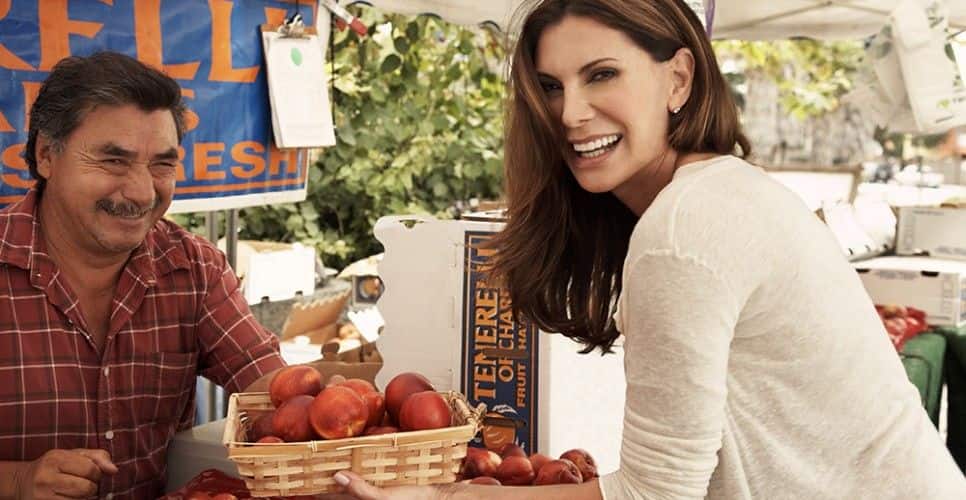 As founder and CEO of thinkThin I can identify with these women in so many ways.  Like them, I've been fortunate enough to find my passion and to turn it into a business in the field of food and nutrition. I've worked hard to contribute something meaningful and share it with the world. 
For me, it all started 17 years ago. I was lucky enough to form a relationship with Whole Foods Market. That relationship has been the foundation of my success.
Through the years, Whole Foods has shown tremendous leadership as a global citizen—with its pioneering commitment to critical issues like fair trade and Non-GMO.
Now Co-CEO John Mackey—and the Whole Planet initiative–are taking the next step. Not merely changing and improving the way we do business, but changing and improving the lives of women—and their families— around the world. 
The Whole Planet Foundation–in cooperation with companies like Think Thin — provides women around the globe the opportunity to lift themselves and their families out of poverty.
When like-minded people collaborate and commit themselves to making a difference, a lot gets done. I am proud to stand together with the many companies who are supporting Whole Planet Foundation's mission to help inspiring women improve their lives and the lives of their children.
Learn more about these powerful women's stories and follow our fundraising efforts here. 
We want to give special thanks to our Gold sponsors that donated $5,000 each to support the event and our global microlending programs: Seventh Generation®, Cedars Mediterranean Foods, ORGANIC INDIA, King Arthur, Sundial Brands, Milton's Craft Bakers, SPICELY Organics and If You Care. We're also so grateful for the $2,000 commitments from each of our Silver sponsors: Aubrey Organics, Be Green Packaging, Genji Sushi, Hampton Creek Foods, HiBall, Ignite Sales Management, Mars Foods, MegaFood, New Connections Brokers, rareEARTH, Sambazon and Zorbitz.