J.P. Kloninger is the Programs Manager for Whole Foods Market Team Member Giving and Whole Planet Foundation's North America microfinance portfolio. He previously served as Program Director for Latin America and the Caribbean, and as Administrator of Finance and Business Analysis. A native Californian who grew up in Costa Rica, J.P. has diverse experience with microfinance in the developing world and the U.S.; food and technology import and export; sales and marketing; food production and agricultural engineering; and more.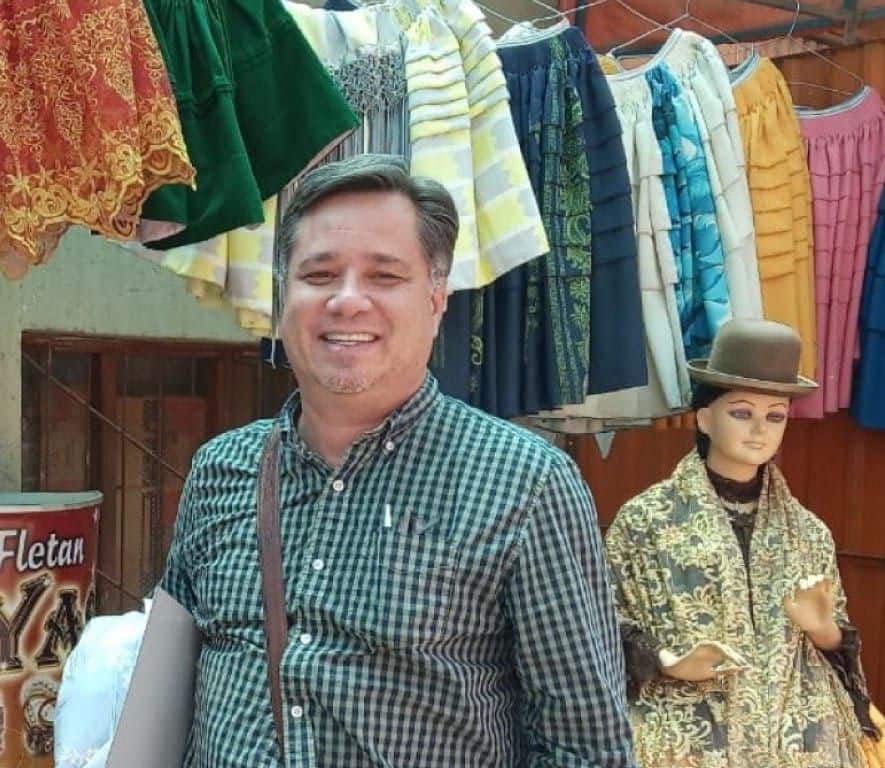 These unprecedented times bring to mind a movie line by Gunnery Sergeant Thomas Highway, played by Clint Eastwood in Heartbreak Ridge: "Improvise, Adapt, and Overcome."
Those three words have become something of a mantra to me. The approach they suggest, in addition to appearing especially relevant these days, are in line with the resourcefulness, adaptability, and resilience of the people we meet and learn from in our travels for Whole Planet Foundation. Among them are not only the microentrepreneurs who constantly amaze us with the value they are able to create with just a small amount of credit, but also the staff of the microfinance institutions we actively work with in 77 countries around the world. The foundation's Global Programs Director, Daniel Zoltani, tells us much more about these organizations' responses to the current coronavirus outbreak here.
Resourcefulness in Bolivia
One of those 77 countries is Bolivia, where Whole Planet Foundation funds a microfinance organization called Sembrar Sartawi. Sartawi means "lift oneself" in the language of the Aymara, a culture native to the Altiplano, an expansive plateau in the highlands of the South American Andes mountain range.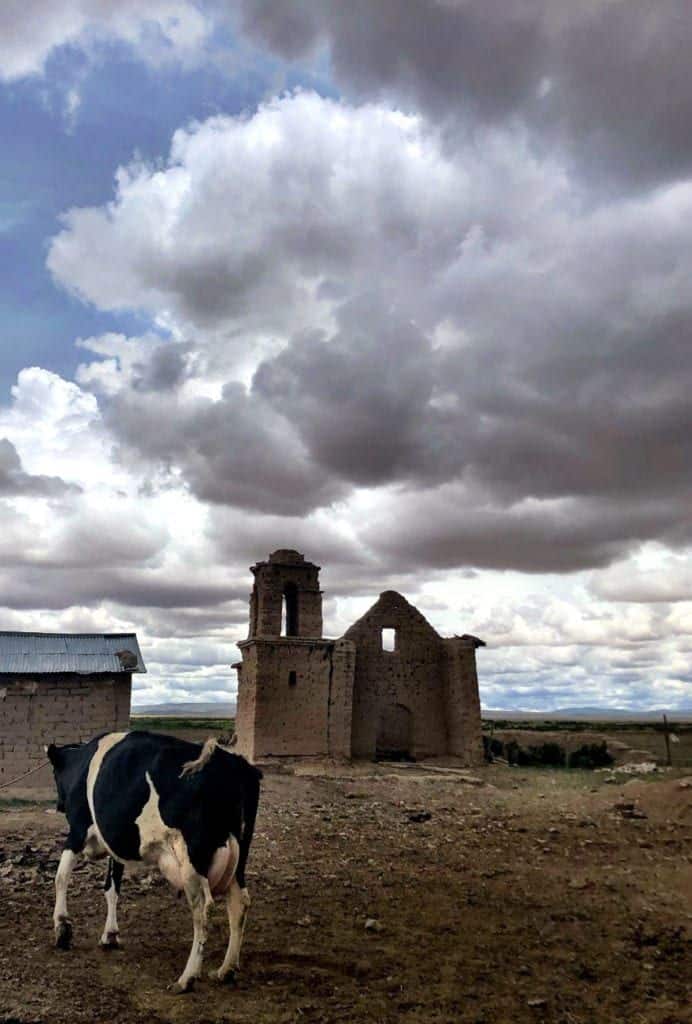 With nearly 30,000 clients and growing, Sembrar Sartawi offers innovative products and services to rural agricultural regions of Bolivia. In these regions there are over 200,000 producers in farming and related activities, many of whom could benefit from Sembrar Sartawi's offerings. With those producers in mind, Sembrar Sartawi offers both solidarity group credit and individual loans; an "agro-climactic" insurance product for clients who are exposed to the risks and uncertainties in productive agriculture, especially in light of climate change patterns; and on-staff technical experts such as agronomists and veterinarians, who offer their know-how to clients receiving credit from Sembrar Sartawi.
Whole Planet Foundation provides capital for microcredit products designed to provide business-enhancing opportunities for solidarity group borrowers of bancas comunales in Sembrar Sartawi's Potosí branch, located in the southern Altiplano about 340 miles south of the country's administrative capital, La Paz.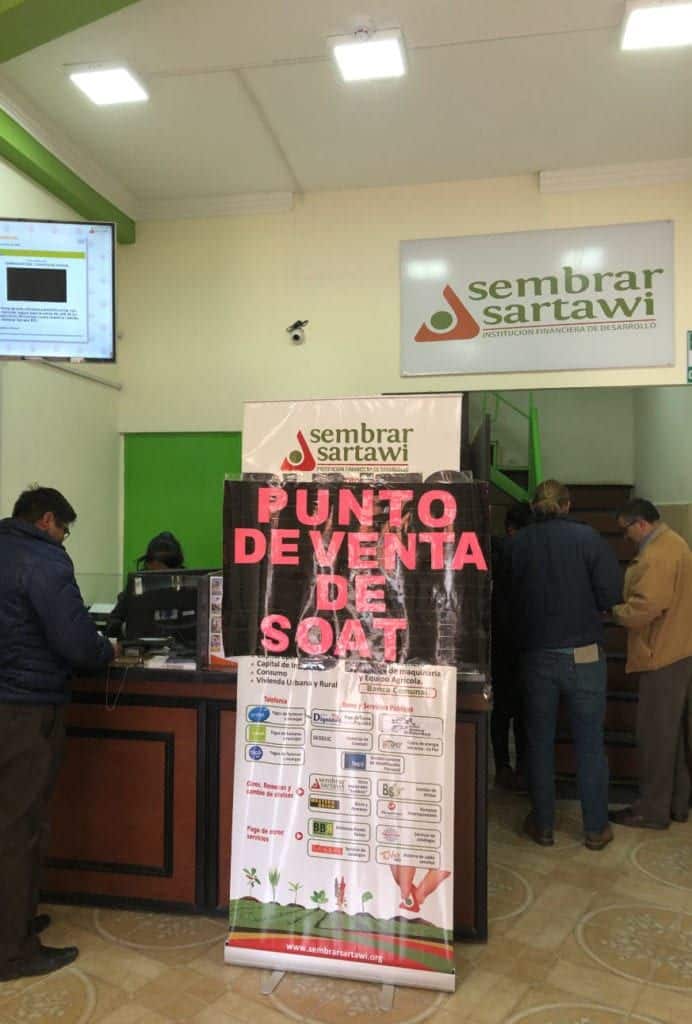 Sembrar Sartawi's solidarity groups are comprised mainly of women living in rural Bolivia. While the members of bancas comunales run a wide variety of small businesses, many of them grow potatoes both for self-subsistence and sale at local markets. This is a logical connection considering that the potato has been central to the region's economy and livelihood since this root vegetable was first domesticated around 10,000 years ago, in what is now southern Peru and northwestern Bolivia.
Chuños and Tuntas: Innovation at Work
During a field visit Daniel and I made to Bolivia in early 2019, we learned volumes about recent changes in the country's microfinance regulatory environment, and the effects they have had on stakeholders in that sector. More unexpectedly, we learned a lot about potatoes! Simply by being in Bolivia, one is immersed in potatoes during meals and conversations about their cultivation, history, and significance in this part of the world.
Over 4,000 varieties of native potatoes have been identified in the Andean highlands. Learning about chuños and tuntas proved particularly interesting. These are potatoes which have been dehydrated following a precise sequence including freezing them and exposing them to the sun, mainly to preserve them for extended periods of time but also for transformed and improved nutritional properties, taste, and a range of cooking possibilities.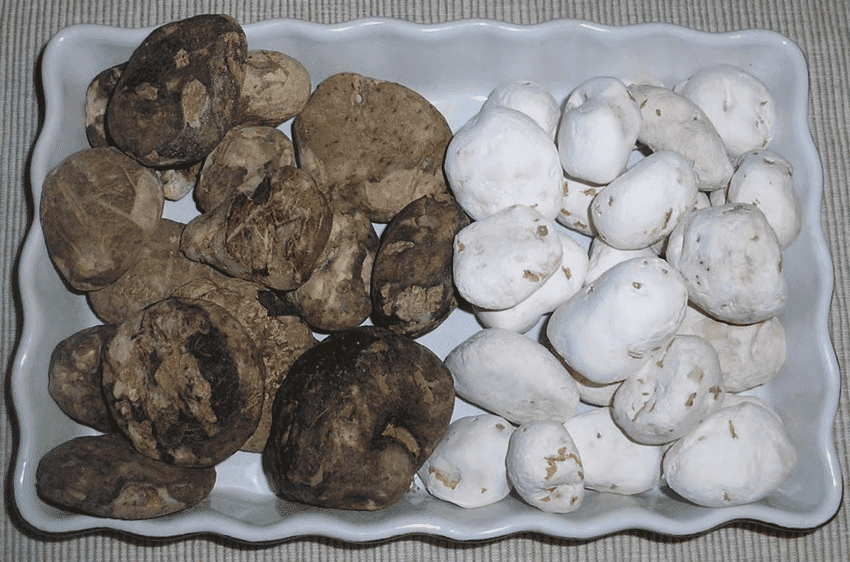 A couple of days into our trip to Bolivia, my interest in the region's potato lore was piqued when towards the end of a microcredit borrowers' group meeting just outside of La Paz, one of the elder cholitas (bombín, pollera, and all!) started speaking directly to us in what must have been either Quechua or Aymara. All I could really tell was that she was talking to us about potatoes, and she mentioned chuños, which we had just learned about the day before while having lunch in El Alto, a large open-air market where many microloan recipients sell their wares.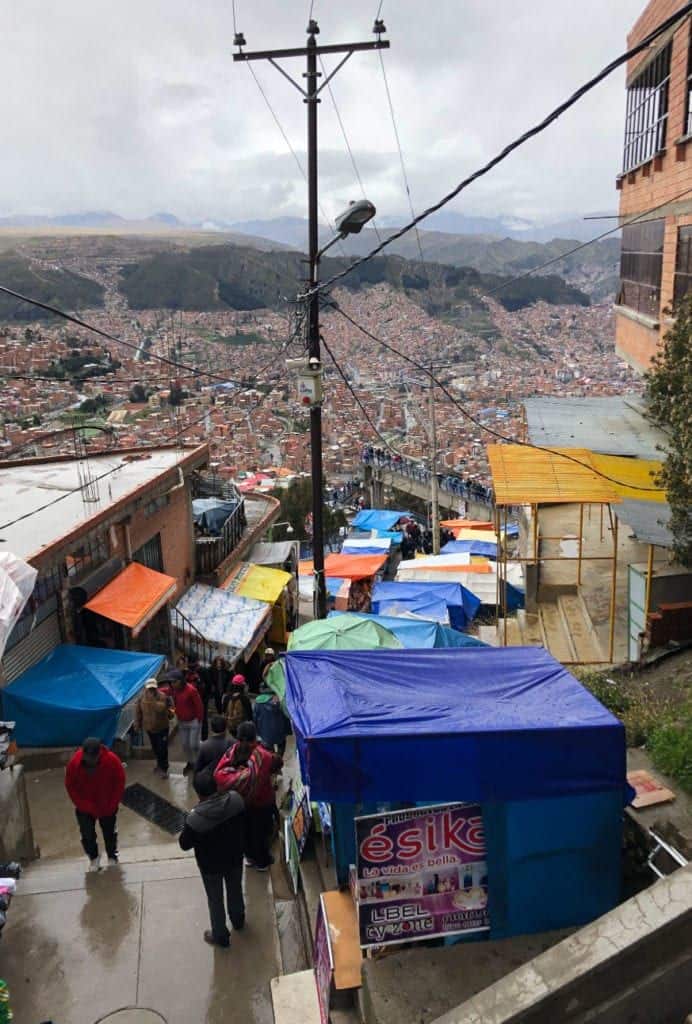 While I did not understand the woman's exact words, I will always remember her and that moment – it was one of the highlights of a trip that gave me a heightened appreciation for human innovation and resilience. There are few places I have traveled which more clearly demonstrated to me the human ability to "improvise, adapt, and overcome."
Thousands of years ago, with very challenging conditions for year-round subsistence agriculture, the inhabitants of the Andean highlands developed techniques to transform the potato into chuño (black sun-dried potato) and tunta (white sun-dried potato), giving them the ability to store their food for longer periods of time.
The potato has since spread around the world and become an important staple crop in many countries, for diverse cultures who prepare them in countless healthy and tasty ways. A simple tuber from the Andes has evolved into a global nutritional powerhouse.
Improvise, Adapt, and Overcome
Not unlike Andean ancestors developed the chuño and the tunta to survive and to flourish in a harsh environment, I believe that COVID-19 will soon be sustainably controlled. We will develop new ways to engage in commerce — such as our microfinance partners are already doing around the world — and new technologies will emerge in all impacted sectors, along with wiser ways of thinking about nature, our existence within it, and our co-existence. I have no doubt we will "improvise, adapt, and overcome", and as our Bolivian partner Sembrar Sartawi's name suggests, we will yet again "lift ourselves" to a new place and to better lives.
---