A BIG thanks to Danielle Adams from S'well Bottle for contributing this post.
Here at S'well, we believe in creating a positive impact on the world. We achieve this by creating eco-friendly products and contributing to charitable organizations. By helping those in need, we can help to create a cleaner, healthier, and happier world to live in. This year, we are excited to announce our partnership with the Whole Planet Foundation in honor of a holiday that is near and dear to the S'well mission, Earth Day!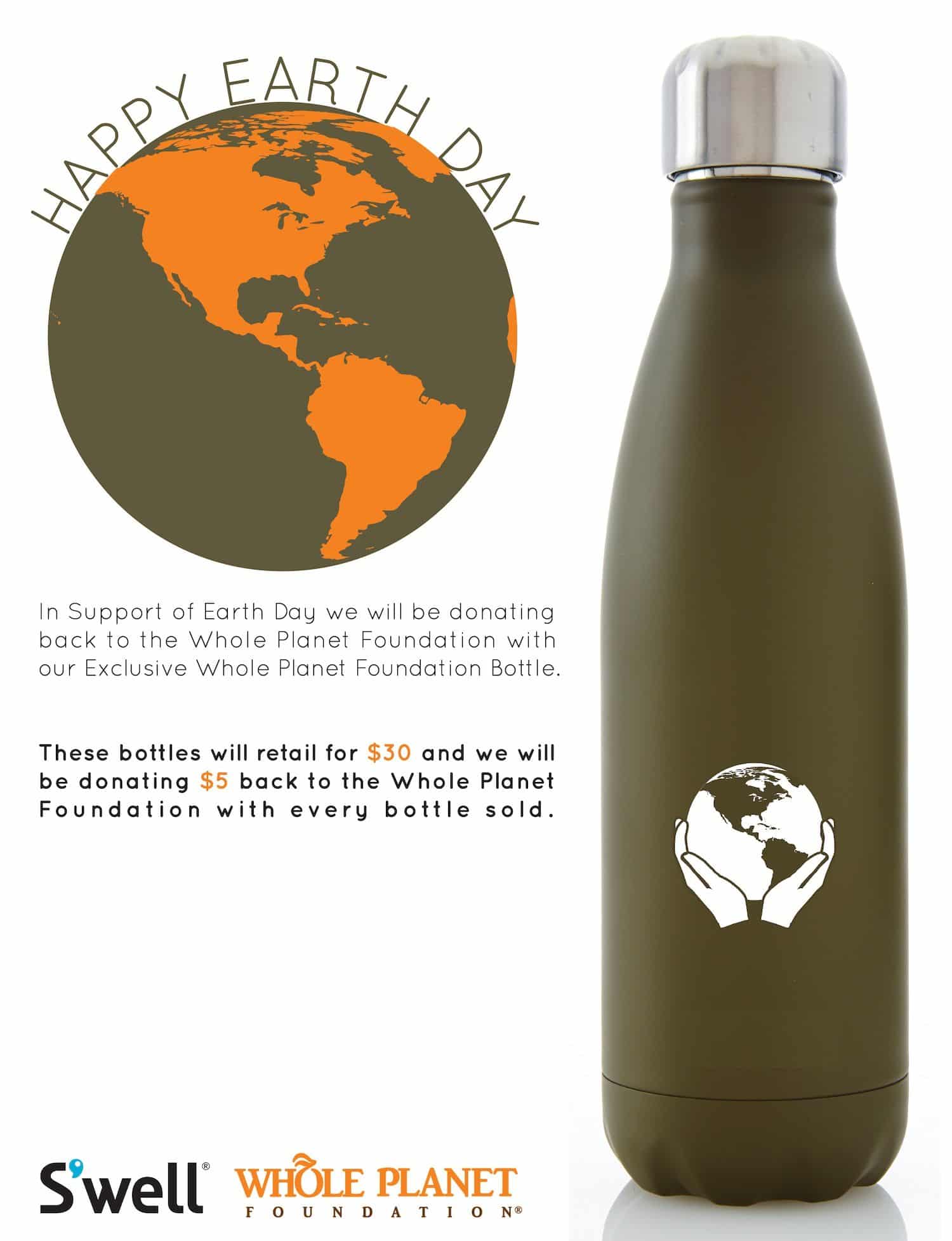 For Earth Day, each member of the S'well team has made a pledge to reduce their carbon footprint. We know that by eating locally grown produce and walking to work, we can do our part to reduce these harmful emissions. We have also filmed our pledges in hopes to inspire the people around us to take a look at their own carbon footprint. You can find all of the S'well videos on our twitter (@swellbottle) and instagram (@swellbottle) pages. In addition to our personal pledges, on April 22nd, we will be selling our limited-edition Earth Day S'well bottles.
These exclusive Earth Day S'well bottles, sold online will retail for $30, and for every bottle sold we will donate $5 to the Whole Planet Foundation. These bottles can be found at https://www.swellbottle.com/shop/limited-edition/. S'well is proud to support that 100% of the proceeds to the Whole Planet Foundation are used for microloans to help fund female entrepreneurs in less-privileged communities. We believe that the empowerment of women is an important tool in raising these communities above the poverty line.
Charities like the Whole Planet Foundation are essential in the fight to end poverty around the globe. By working with the Whole Planet Foundation, S'well is making the world a better place one bottle at a time.
S'well has generously donated 5 of their special Earth Day bottles. Leave a comment below and tell us what you're doing to celebrate Earth Day for your chance to win!