This year, Whole Planet Foundation's Annual Prosperity Campaign aims to raise $4 million dollars to fund people living in poverty where Whole Foods Market sources products. Amplifying this year's Prosperity Campaign, suppliers to Whole Foods Market in our top giving levels are donating $1.05 million to fund 31,550 opportunities for low-income entrepreneurs around the world to change their own lives.  
Suppliers donating $50,000 each include Chobani, Hain Celestial, High Brew Coffee, Hiball Energy, Kevita, Numi Organic Tea, RenewLife, Sambazon, Seventh Generation, Traditional Medicinals and Weleda. Watch this video to hear from suppliers during their field visit to Nepal. Continue reading to find out why these brands believe it's important to fund the future of women living in poverty.
CHOBANI
Chobani joined our mission to alleviate poverty last year, and in 2019 they have committed to donate another $50,000 to empower women entrepreneurs through Whole Planet Foundation. In September of 2018, Chobani joined us on an impact visit to Nepal to meet microcredit clients and see the way our microfinance partner in Nepal serves clients in some of the hardest-to-reach parts of the country.
"Chobani has a history of supporting impactful charitable projects and programs and is proud to continue to partner with Whole Planet Foundation, supporting their work and global efforts to alleviate poverty," says Jessica Sterling, Regional Business Manager, Natural Channel at Chobani. 
HAIN CELESTIAL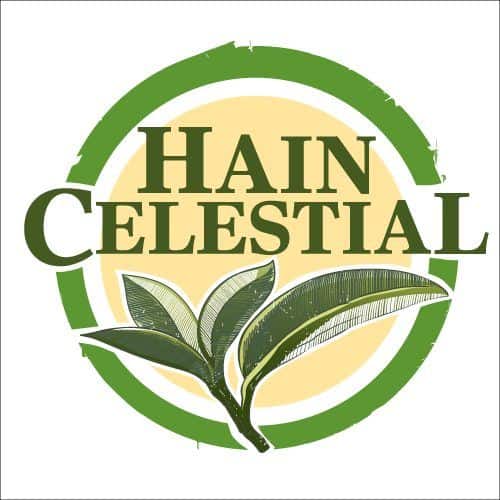 Hain Celestial has been supporting Whole Planet Foundation since 2008 and has donated half a million dollars to our efforts to alleviate poverty.
Haven't heard of Hain Celestial? You may be familiar with their family of brands, which includes Alba Botanica, Terra Chips, Avalon Organics, Garden of Eatin, Celestial Seasonings, and many more. Their significant donations over time have created almost 3,000 microloans and more than 14,000 opportunities for microentrepreneurs around the globe. 
HIBALL ENERGY
HiBall Energy has been a proud supporter of our mission to empower women entrepreneurs since 2017. Members of HiBall's team joined our impact visit to Guatemala to witness the power a microcredit loan can have for a woman living in poverty.
"In 2017, I had the opportunity to embark on an impact trip to Guatemala to visit the villages and women that Whole Planet Foundation supports, observing and experiencing the culture, first hand.  I was overwhelmed and moved by the camaraderie and support that these women shared with one another," says Allison Wilson, Director Sales for Natural Channel for HiBall Energy.
"Despite having fewer resources available to them, their positivity shined brighter than I could have imagined, and their aspirations for a better, more sustainable future for themselves and their families was inspiring.  I feel privileged to work for a company that is committed to Whole Planet Foundation's mission of alleviating poverty around the globe and creating opportunities for women.  At Hiball, good energy is always at the center of everything we do, and we continue to align with people and organizations that feel the same way we do about finding a better way, and working towards a better future."
HIGH BREW COFFEE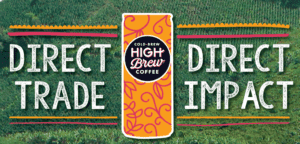 High Brew Coffee believes in giving back to the communities where they source their products. In addition to their support of Whole Planet Foundation, High Brew Coffee gives a portion of sales from every purchase to support the De Los Andes Cooperativa in Colombia. This Direct Trade partnership allows them to help their farmers achieve greater profitability.
"Partnering with Whole Planet Foundation is a great vehicle for us to empower working women all in Colombia and around the world by helping them gain access to funding to grow their businesses," says the team from High Brew Coffee.
NUMI TEA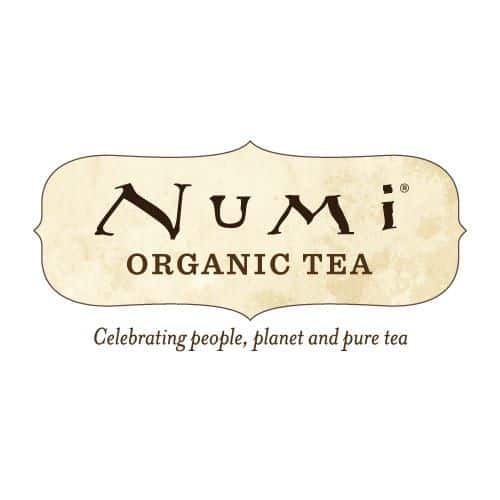 Numi Tea is a new addition to our Supplier Alliance for Microcredit, and we're thrilled to have them pledge to donate $50,000 to our mission this year.
"The partnership between Numi and Whole Planet Foundation amplifies and extends our work nurturing and empowering global communities to prosper and thrive in good health. We are stronger together in realizing our shared vision of a world where all basic human needs are met and people have the resources to fulfill their greatest potential," says Co-Founder Ahmed Rahim. "It is an honor to commit on this path with the Whole Planet Foundation and create positive impact for communities in need."
Reem Rahim Hassani, Ahmed's sister and Co-Founder of Numi Tea adds, "We are excited to partner with Whole Planet Foundation in our joint mission to make the world a better place than we found it. Supporting people through initiatives like the Prosperity Campaign, Fair Trade, and Together for H2OPE, brings our mission full circle. Similar to Together for H2OPE, a Numi Foundation nonprofit program bringing clean water and sanitation education to our family communities, Whole Planet Foundation's work funding microfinance institutions benefits primarily women who have so much at stake to help lift their families out of poverty. From one female entrepreneur to the next, the value that brings to our children is priceless."
RENEW LIFE
Renew Life® is proud to partner with The Whole Planet Foundation to alleviate poverty and empower some of the most tenacious, innovative and hardworking entrepreneurs around the globe, with a focus on women. Renew Life was founded by a strong, perseverant, visionary woman who had suffered from undiagnosed ailments throughout her life until she took matters into her own hands and formulated her own natural remedies. After finding relief, she brought her products to the masses with the promise of renewed expectations for a healthy life – hence the brand name Renew Life. Today, Renew Life continues as a leader in digestive wellness, offering a comprehensive selection of products.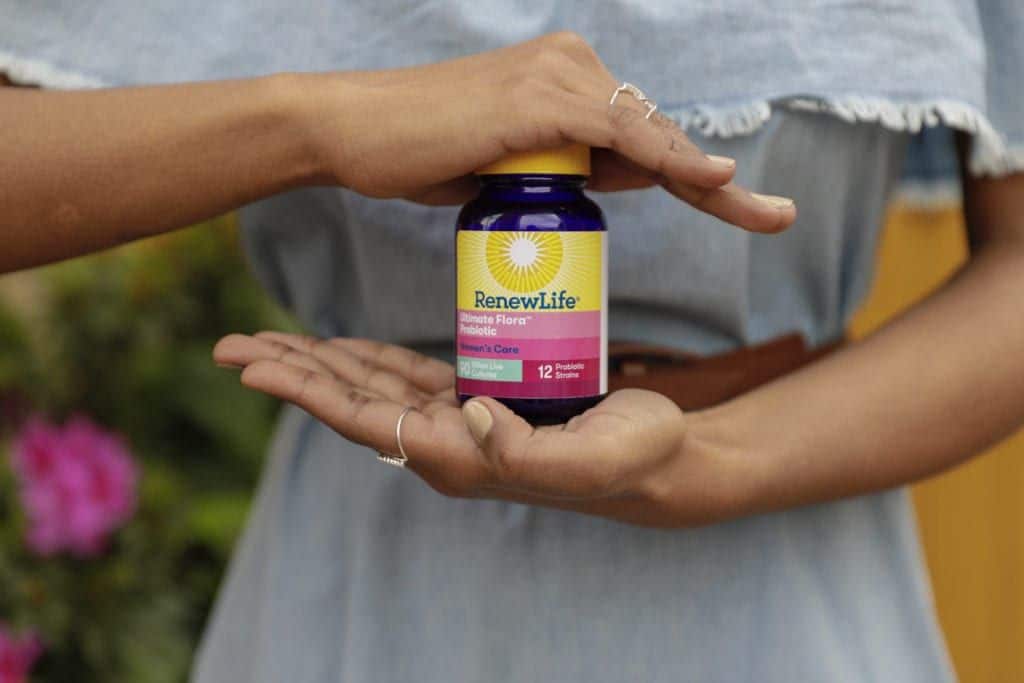 "We believe that by focusing on quality digestive wellness products, we help empower people of all walks of life to make an impact on their health which improves their lives," says Jennifer Eiseman, Associate Director of Marketing, Renew Life.
SAMBAZON
Sambazon has been a proud donor to Whole Planet Foundation since 2011 and has contributed more than $200,000 to our mission.
"Whole Planet's mission is to alleviate global poverty through access to capital for the world's most under-served global community. At Sambazon, we partner with over 30,000 family farmers to facilitate sustainable harvesting, manufacturing and marketing of organic Acai to the world through a triple bottom line philosophy – measuring our impact from an environmental, social, and economical perspective. Both missions, at their core, strive to unlock the human potential through commerce in a more just and equitable fashion beyond the current capital model/system," says Ly Ung of Sambazon.
TRADITIONAL MEDICINALS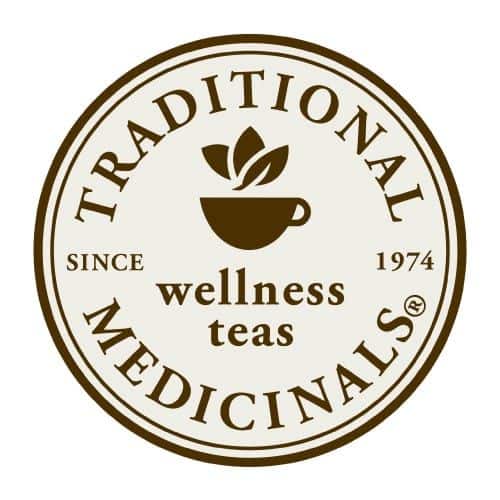 Since Traditional Medicinals started their support of Whole Planet Foundation in 2008, they've given over $300,000 to empower women through small business loans. In addition to their generosity funding microcredit through our work, Traditional Medicinals is also committed to social development projects funded in sourcing communities — and women and girls are the programs' greatest beneficiaries.
Last year, Whole Foods Market featured one of Traditional Medicinals' programs, the Revive Project, which focuses on water security interventions in the senna-growing villages of Rajasthan, India. In 2009, Traditional Medicinals, Traditional Medicinals Foundation and WomenServe launched the project in the Thar Desert, one of the driest places on earth where temperatures can reach as high as 122°F. Women and girls must walk miles for hours each day in search of water for their families, crops and livestock.
"The heart of our business at Traditional Medicinals is to create a better world through the power of plants. That not only means preserving and sharing the traditional use of herbal medicine, but also empowering the people who collect and grow our medicinal plants around the world. Through collaborating with our farming communities, like those in Rajasthan, India, we've seen the profound impact investing in local initiatives can truly have. Partnering with like-minded organizations like Whole Planet Foundation helps to further this mission," says Elise Running, Assistant Customer Marketing Manager for Traditional Medicinals.
KEVITA
Chakra Earthsong Levy and Bill Moses founded Kevita in 2009. Through their own perseverance as they launched a new brand, they learned how challenging and rewarding it was to start their own business. Today, KeVita proudly supports micro-entrepreneurs around the globe through an annual contribution to Whole Planet Foundation.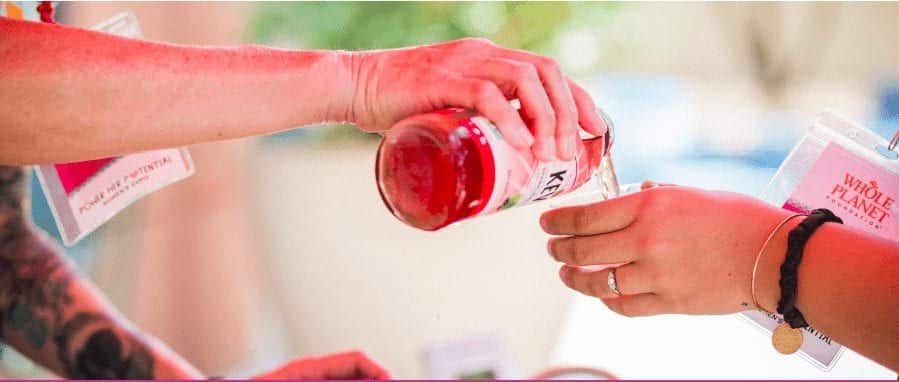 SEVENTH GENERATION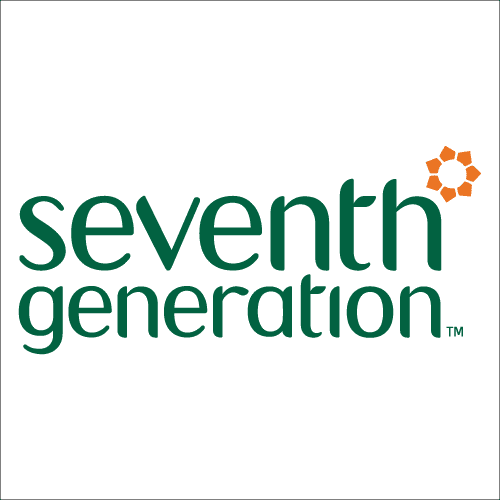 Seventh Generation has donated $500,000 to alleviate poverty through microcredit with us and has pledged $50,000 in 2018. Their giving over time has created approximately 2,747 microloans and more than 14,000 opportunities for microentrepreneurs around the globe.
Employees of Seventh Generation have visited microcredit clients in the USA and around the globe in Togo, Paraguay, and Guatemala. Gayle Grindley of Seventh Generation shares why the brand chooses to alleviate global poverty through Whole Planet Foundation on Seventh Generation's blog.
WELEDA
Almost 100 years ago, Weleda was founded to connect people with nature, built upon a mission to make a difference in the world.
"As a brand that ethically sources ingredients from over 50 farming partnerships across the world, it's only natural that Weleda is excited to participate in the mission to empower women to start or expand their own home-based businesses. This year Weleda is a proud partner of Whole Planet Foundation donating $50,000 to alleviate global poverty. We invite you to take a stand with Weleda and Whole Planet Foundation in planting seeds against poverty," says the team from Weleda.