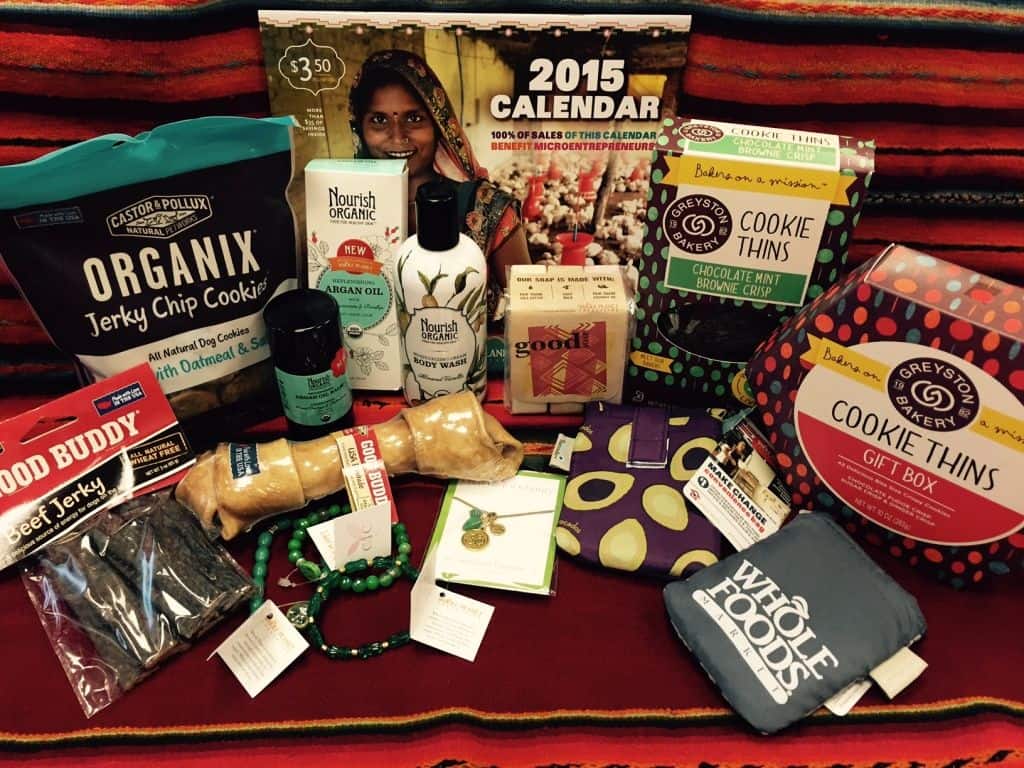 Whole Planet Foundation is fortunate to work with so many corporate partners and Whole Foods Market suppliers who have joined our mission of domestic and developing world poverty alleviation. One of the many ways that our partners can fund microlending programs around the globe is through the scanback program, where they can choose to donate a portion of the proceeds from product sales at Whole Foods Market stores. By participating in this program, 100% of the funds raised through these scanbacks support Whole Planet Foundation, as our operating costs are generously covered by Whole Foods Market.
In the spirit of the holiday season, we would like to highlight a few of our partners and their products that are giving back with every purchase. These items are particularly well-suited for stocking stuffers too, and the best part is – by purchasing these products at your local store, you are helping to invest in a future without poverty!
Whole Planet Foundation 2015 Calendars
For just $3.50, you get a calendar featuring 13 microcredit client photos and their stories, as well as $35 in coupon savings from supplier partners. And, you're directly empowering people like Sujata featured on the cover to change their own lives. Our calendars are available in Whole Foods Market U.S. stores.
BlueAvocado Convenience Bags
In participating Whole Foods Market regions, $1 from every sale supports our mission – $3.99 retail. BlueAvocado's mission is to provide thoughtful designs and creative solutions for a greener, simpler life, and they are a certified B Corporation. B Corps are certified by the nonprofit B Lab to meet rigorous standards of social and environmental performance, accountability, and transparency.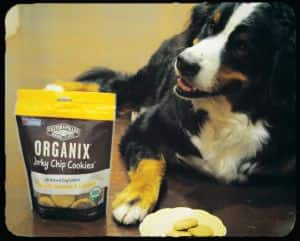 ORGANIX Jerky Chip and Organic Cookies & Good Buddy All Americans and Cookies

Stuffing a stocking for your four-legged friends? Through September 2015, Castor & Pollux will support our mission by donating a portion of sales on bags of all-natural dog treats, including Good Buddy All American soft & chewy treats and ORGANIX Jerky Chip Cookies. In addition, Castor & Pollux is generously donating through sales of its Natural Ultramix and ORGANIX dry dog food recipes and ORGANIX cat treats. Castor & Pollux is a leader in natural nutrition for pets, as the makers of the most complete line of USDA certified organic food for pets, with recipes made with love in the USA.
Nourish Organic Skincare
Nourish was launched in 2003 as the world's first USDA-certified organic skincare collection and the first beauty company to create a collection of products so pure they could be certified organic under the same strict standards used to certify food. From December 3 through December 30, 2% from the sale of all Nourish products will be donated to support microlending programs.
Greyston Bakery Cookie Thins
Greyston Bakery has donated more than $25,000 to support our mission through the sale of two items – brownies and Cookie Thins. Cookie Thins are exclusive to Whole Foods Market, and 1% of sales supports our mission. They even have a Cookie Thins Gift Box this year!
Above and beyond our mission: since 1982, Greyston has provided individuals in Southwest Yonkers, NY with employment, skills and resources to lift them out of poverty. Greyston maintains an open door hiring policy, offering employment opportunities regardless of educational attainment, work history, or past social barriers, such as incarceration, homelessness or drug use.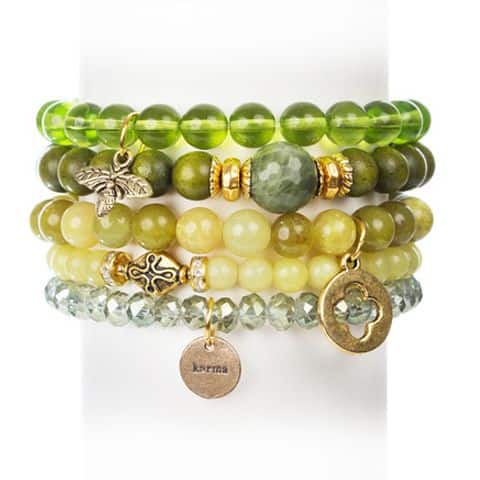 Chavez for Charity Green Necklaces and Bracelets
Chavez for Charity is a collection of colorful bracelets and necklaces created to raise money and awareness for some of today's most important and necessary charitable initiatives. Since its inception, the program has raised more than $330,000 for a handful of non-profits. For every green bracelet and necklace sold, CfC donates 25% of the gross profit to Whole Planet Foundation.
Alaffia Good™ Soap
Alaffia is one of our top supplier donors, committing $50,000 in both 2014 and 2015 to support our mission. They created these special 3-pack soaps for Whole Foods Market, and all year long, 1% of sales are donated.
Above and beyond our mission: Alaffia advances gender equality, helps to alleviate poverty and enriches lives with authentic beauty products based on fair trade, hand-crafted shea butter. They pay fair wages their cooperative members in Togo and use the funds from this soap and other Alaffia products to conduct community empowerment projects.
Special thanks to these suppliers and all of our partners for giving impoverished entrepreneurs a chance to lift themselves and their families out of poverty!