As new natural and economic disasters arise year after year, resilience and preparedness become increasingly important. With every new threat, families around the world mull over the same considerations: How would we receive warnings in the event of an emergency? How would we obtain our daily medications? Just as we make emergency plans for inevitable shocks, many of us also devise financial projections to ensure our future well being. How will we save for unexpected events? How will we grow our wealth?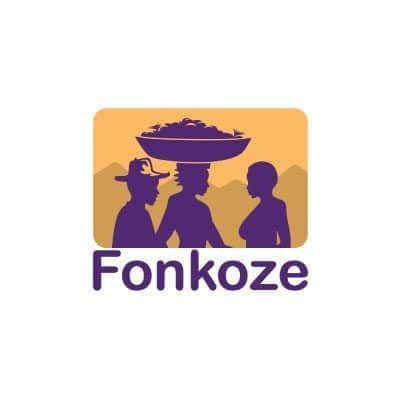 In a country like Haiti, with a lack of national social assistance for the poor, households must be self-reliant and proactive to prepare for shocks. Fonkoze Foundation's Chemen Lavi Miyò "CLM" program is part of the solution to this challenge as they work to support Haitian women to not only to climb out of ultra-poverty but also to prepare for hard times. As an 18-month "Ultra-Poor Graduation" program, CLM has enabled over 8,000 women (previously living on little to no income) to ensure their families have at least 1 hot meal per day, adequate housing, access to clean water, growing assets, kids enrolled in school, proper nutrition and  legal identification. These achievements are the criteria that make up the program's "graduation" threshold and are thus measured before and after joining the program, to gauge participants' progress. What is particularly compelling today, amidst 2020's turbulent beginning, is that Fonkoze Foundation recognizes "having a plan" as a final contingency to escaping poverty.
Tools for Progress
Graduation programs provide women living in ultra-poverty with livelihoods support (through transfer of an asset such as goats, chicken or small commerce), social protection measures (through a cash stipend, health insurance, and social network development), and financial inclusion (through participation in a VSLA). While each of those 3 elements is vital to the integrated development approach, it is the visits by a case manager to the female participant, to define her most pressing needs, that is critical to catalyze action and preparedness. By co-designing a time-oriented goal with their case worker, the participant commits to progress within 18 months with a clearly defined plan to guide them. This is no easy feat.
When I visited Fonkoze Foundation in January 2020, I met several CLM members who were nearing graduation. One young woman, Chimène, was transferred 2 goats when she entered the program. Soon after, upon Fonkoze Foundation's suggestion, she also joined a Fonkoze Village Savings and Loan Association (VSLA). Working with her case worker, Chimène told him her plan: she'd borrow her dad's horse for several months to make the long trek to buy beans from a mountain-town market. She'd then sell the beans in the plains, where she knew they'd sell for a higher price. She'd save up her business earnings at her VSLA and then buy her own pack animal, to make market trips more often. By the time I spoke with her, Chimène was proud that she had indeed saved enough to buy her own donkey, although it took a couple more months than she had anticipated. She even had enough saved to buy a pig. Chimène was concerned when her pig died, soon after buying it, but she wasted no time and sold the meat on credit to her neighbors. While her activities didn't unfold exactly as she had thought, her plan had propelled her forward and equipped her to make quick decisions.
Healthy Networks of Support
Through a collaborative study with the Institute of Development Studies, Fonkoze Foundation found that having support networks contributes to improvement after graduation. For that reason, participants form a life plan that not only outlines how they will sustain an income but that also considers how they will (1) maintain diversified income sources; (2) seek ongoing personal and professional advice; and (3) find emotional support. Many of the new CLM clients that I spoke with in January were already working to build their networks. Most had between 4 and 8 kids and told me that they had asked their aunts or grandmothers to take in one of their children. Many women were beginning to ask the grown children living with them to contribute to the household. Some were reaching out to the children's fathers, who had abandoned them, insisting that they help pay for the child's care. Such a network to rely on can help women build their resilience and their livelihoods, even in the face of risk.
Fonkoze Foundation ensures that CLM participants' preparation is followed through with by focusing on a variety of hard and soft skills. While it's essential for participants to know how to take calculated risks and have the skillset to diversify their income, it's clear that just having the capital, the awareness and the investment skills isn't always enough. To manage risk, it's essential that the CLM member has the confidence to make a sudden pivot in her business or try a new activity should her primary business become susceptible. Without self-assurance, the woman otherwise may hesitate to follow her plan. Testament to their theory, Fonkoze Foundation found that "women who have progressed since graduation are more likely to possess confidence and have a positive outlook…[and] that confidence and a positive life outlook support decisions to take risk, try something new or to rebuild following a shock."
The Poverty Stoplight
During my visit, I was pleased to learn that Fonkoze Foundation will offer participants the Poverty Stoplight in 2020. Having worked for Poverty Stoplight for 2 years, managing their growing international partnerships, I've seen firsthand that the tool can help families reflect on their deprivations and strengths across various dimensions of poverty and helps them take actions to overcome the challenges they identify and prioritize. Through a self-assessment and coaching methodology, it builds in "reflection" as a response to Paulo Freire's call for "conscientisation." Freire asserts that social transformation requires a progression in which those who've been denied social agency "learn to demand or claim back their capacity to choose." Freire proposes that the poor must be engaged through dialogue and that "the individual gradually will 'become responsible for her own development and act towards addressing the constraining social structures that oppress her'"[1]. It's clear that Fonkoze Foundation has embodied this approach for years. Now, the Poverty Stoplight should provide Fonkoze Foundation a robust framework for engaging participants in a way that makes each women the protagonist in her story of escaping poverty.
Lessons Learned and Final Thoughts
As the world faces new challenges every day, it's worth reflecting on Fonkoze Foundation's poverty elimination strategies as broad lessons we can apply at work and at home:
Placing a focus on personal coaching and accessible networks recognizes that the climb out of ultra-poverty (and the climb out of any challenge) requires ongoing support and preparation.
Building skills and awareness is critical to growth and resilience, just as self-confidence is.
Having a positive outlook is correlated with strong risk management and resilience.
Elaborating a plan, one that includes clearly defined milestones and considers the various dimensions of our complex lives, prepares us to endure inevitable challenges.
Amidst this period of uncertainty and change around the world, each person has an opportunity to envision the life they want for themselves, their families, their global communities and their earth. Let's take advantage of this moment to do everything we can to put these plans into motion.
References
[1]  Hammler, Katharina Hammler and Pane Solid, Juan Carlos. "Enhancing Empowerment in Multidimensional Poverty Interventions through Self-assessment and Mentoring." Povertystoplight.org, 29 March 2020,