We support entrepreneurs in the United States by partnering with the International Rescue Committee (the IRC). Here are the stories of four people who have changed their own lives thanks to the support of the IRC, and with the help of microloans funded by Whole Planet Foundation. This holiday season, we hope you will make your last 2015 tax-deductible gifts to support this cause. Funds donated to the campaign page will support our partnership with the The International Rescue Committee (the IRC). The IRC responds to the world's worst humanitarian crises and helps people to survive and rebuild their lives. At work in over 40 countries and 25 U.S. cities to restore safety, dignity and hope, the IRC leads the way to help the world's most vulnerable people to regain self-reliance and control of their futures.
If you want to make a gift, but do not want to target it to this partnership, we welcome general contributions on our main donation page.
May and Eric in Phoenix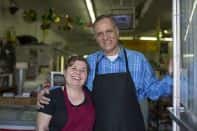 May and Eric were forced to flee their home country of Iraq during the Gulf War and were granted asylum and earned their citizenship in the United States. For 17 years, their Best Farmer's Market has been an anchor in a Phoenix urban neighborhood where grocery stores and other retailers are scarce. The couple have adapted their market from serving the primarily Hispanic population when they first opened to now filling the needs of a growing refugee and African demographic. May and Eric received a microloan through the IRC in Phoenix, funded by Whole Planet Foundation.
Agnes in San Diego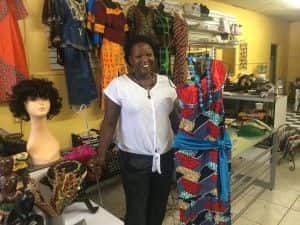 Agnes Lengi is a resettled refugee from Sudan and now owns her own business in San Diego. With the help of the IRC and a microloan from Whole Planet Foundation, Agnes launched her business, Lengi's African Clothing & Hair Braiding and provides quality hair braiding and a wide range of imported products from Ethiopia, Kenya, and Uganda to its customers.
Haymar in Salt Lake City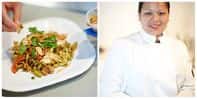 Haymar was forced to flee her native Myanmar and lived in Thailand, working in a hotel kitchen for ten years. She was resettled by the IRC in Salt Lake City in 2008 and participated in microenterprise training to hone the skills necessary to build a successful food business. Through the SPICE Kitchen Incubator, Haymar learned the foundations of business planning and proper food-handling procedures, and had access to affordable kitchen space to learn the basics of working in a commercial kitchen, as well as other steps involved in building a sustainable food business.
Haymar launched her catering company, Januhongsar, in 2014. Since then, she has had many catering jobs and participated in Salt Lake City's Downtown Farmers Market and World Refugee Day in the summertime. In 2015, Haymar and her husband launched Sonjhae Asian Market (named after their one year old daughter), where they sell otherwise hard to find Burmese and Thai products. Through being able to launch her own business, Haymar has created a more prosperous and sustainable life for herself.

Learn more about our partnership with the IRC:
[youtube id="gr10Az73CTo" align="left"]