This guest blog comes to us from Fair Trade Safaris, a new donor supporting our mission and Platinum Sponsor of this year's Party with a Purpose Benefit in Austin, Texas. You can bid on a Fair Trade Safari package at this year's event or online. Bid online from anywhere on 32Auctions.com.  Get tickets and learn more about the event.
Laurie, her husband Jarrod, and their daughter Julia will fulfill a lifelong dream next May when they visit Africa to experience their first wildlife photographic safaris. Even though Laurie has worked for over 12 years as a biologist, specializing in species conservation, she never thought that she would someday set foot on the African continent. For years Laurie and Jarrod explored many options, hoping to experience the beauty of Africa, its wildlife and natural treasures, and its rich cultural heritage. However, the cost of this trip of a lifetime made their dream seem unattainable. That all changed when a friend introduced Laurie to Saurabh Khetrapal, Founder & Chief Smiles Officer of Fair Trade Safaris.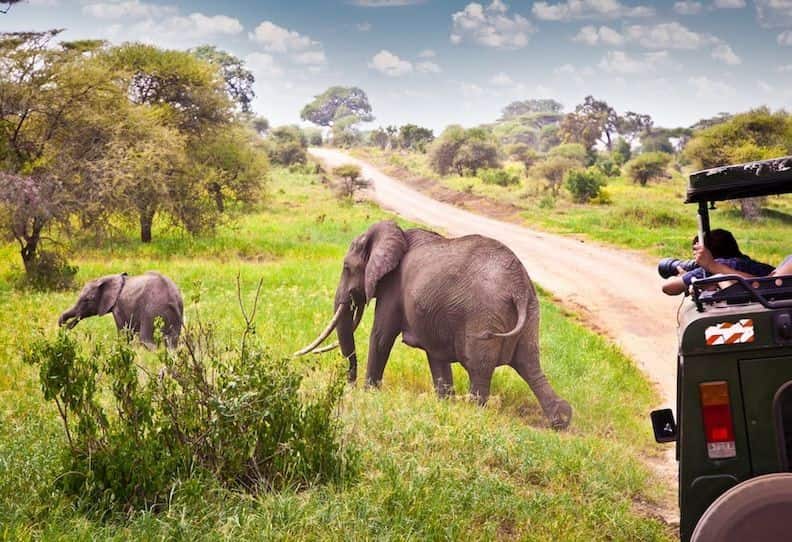 For Laurie and her family, Khetrapal and his team designed a five-star, tailor-made trip to Rwanda and Uganda for Mountain Gorilla Safaris. Also on the itinerary is a trip to Tanzania's renowned national parks, including Serengeti for the Great Wildebeest Migration, Ngorongoro, where they'll experience a safari featuring Africa's Big 5 Mammals, and Tarangire National Park, which is known as the go-to destination to see large herds of Elephants.
Fair Trade Safaris' mission is to offer luxury trips to world-famous destinations across East Africa and Southern Africa – including Tanzania, Kenya, Rwanda, Uganda, South Africa, Botswana, Namibia, Zambia, and Zimbabwe – at accessible prices so that anyone can experience the culture and beauty of Africa. And the company does all that while supporting and funding an array of wildlife conservation and poverty alleviation projects. In fact, 100% of Fair Trade Safaris' profits are donated to non-profit initiatives around the world.
Whole Planet Foundation, a nonprofit working to alleviate global poverty through microcredit, is among the many worthy organizations that Fair Trade Safaris partners with to make an impact in Africa and around the world. Whole Planet Foundation empowers women entrepreneurs to lift themselves and their families out of poverty by facilitating microfinance, which enables an entrepreneur to start or expand a business using small loans. Funds are borrowed and repaid in the communities where Whole Planet Foundation works. The organization funds microfinance organizations in 25 countries in Africa including in Tanzania, Botswana, Uganda, South Africa, and Kenya, where Whole Planet Foundation has a satellite office, among many others.
When we met Jamila, she was on her first loan with BRAC Tanzania's Empowerment and Livelihoods for Adolescents (ELA) microfinance program, which is funded in part by Whole Planet Foundation. Jamila took a 40-week loan of 250,000 Tanzania shillings (about $111.66), which she used to increase her stock of DVDs. She sells on average 7 to 10 DVDs a day, and also has some rental customers. Jamila buys the DVDs from town for 800 to 1000 shillings each, and re-sells them in her shop for 1,500 to 2,000 shillings each. Jamila's customers like Bollywood series, but Jamila prefers watching television series from Korea.
Fair Trade Safaris' partnership allows the organization to improve the livelihood of people like Jamila in Tanzania through its philanthropic support of microfinance programs. The average first loan of a woman entrepreneur in this region of the world is $120 USD. And because 100% of donations to Whole Planet Foundation go straight to microfinance programs, Khetrapal and the Fair Trade Safaris team know that their generous philanthropic contributions are making the greatest possible impact on microfinance programs in Africa.
You can bid on a Fair Trade Safari package at this year's event or online. Bid online from anywhere on 32Auctions.com.  Get tickets and learn more about the event.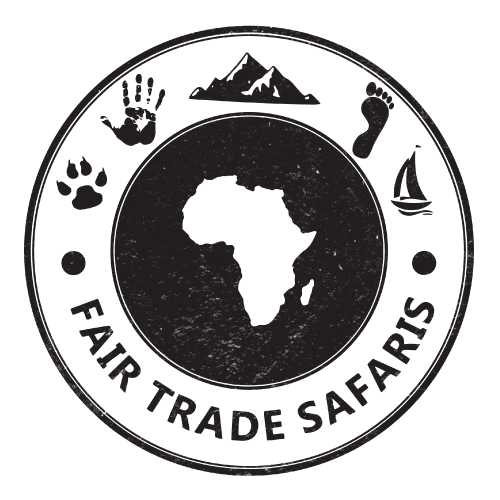 Founded in 2014, Fair Trade Safaris is a luxury travel outfitter, focusing on travel across a range of Eastern and Southern African destinations. Excursions range from bespoke safaris for the avid (or novice) wildlife photographer, to wine, culinary, and cultural tours, to mountain climbing expeditions to the summit of Mount Kilimanjaro, boating and horseback safaris, walking safaris, and hot-air balloon safaris. By making these unique experiences more accessible and affordable, Fair Trade Safaris hopes to expose more travelers to the natural beauty, as well as the warmth and hospitality that makes Africa so unique. In so doing, Fair Trade Safaris and their guests make a positive social impact – 100% of the net profits from their safaris and trips benefits projects within the communities that guests visit. From supporting wildlife conservation to community development to poverty alleviation, Fair Trade Safaris makes lifelong African travel dreams a reality, as well as profound and measurable impact on wildlife and communities.