We're thankful to have support from a diverse group of individuals and companies who believe in doing more for our global community. Let's dive in to a dozen more of the many brands supporting Whole Planet Foundation's poverty alleviation programs this holiday season. Together, we're investing in a future without poverty!
Missed our first post? Find it here.
To thank you – our audience – we'll be giving away products from some of these featured brands throughout the month of December! Don't forget to visit out our Facebook page to enter the #WPFHolidaySweepstakes all month long. Official rules can be found here. 
1. Organic India 
Organic India is a member of the Supplier Alliance for Microcredit, pledging $50,000 annually to support women with access to financial capital through Whole Planet Foundation's microfinance partners. In December, a portion of select Organic India Tulsi Teas in Whole Foods Market® stores will be donated to su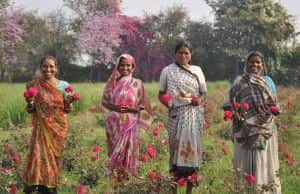 pport microlending programs.
"ORGANIC INDIA has long supported Whole Planet Foundation because we have seen first-hand the significant impact that micro-credit has had in our home region of Uttar Pradesh, India. Here, we work with thousands of small family farmers to provide meaningful livelihoods and regenerate communities via shared abundance; this is not charity, but redistributing wealth by redistributing opportunity," says the brand.
"We believe that all people are interconnected. We are cohabitants of the same home, and in order to take care of it, we have to take care of each other."
2. NOOMA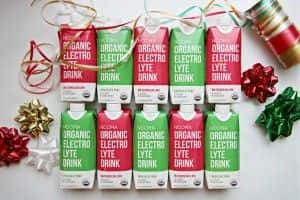 NOOMA is an organic, simple-ingredient sports drink inspired by fitness communities. Each drink is only 30 calories with no sugar added and is certified USDA Organic, Non-GMO Project Verified, gluten-free, paleo friendly, vegan and kosher.
"We chose to support the Whole Planet Foundation this holiday season because we've made it a priority to our company to be more than just a drink. We strive to be a company that uses our product as a vehicle to do good in the world," says Leigh from the NOOMA team.
3. Surya Brasil
This year, Surya Brasil is donating 5% of all sales at Whole Foods Market to Whole Planet Foundation. In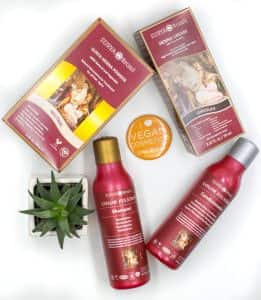 September of this year Surya Brasil's CEO and Director of Operations visited microcredit clients of our partner Friendship Bridge in Guatemala, meeting and hearing the stories of hardworking entrepreneurs using microcredit loans to lift themselves out of poverty.
"This holiday season, Surya Brasil is proud to support Whole Planet Foundation, working to alleviate poverty around the globe. It's during the holidays when we realize just how much it means to have a warm meal on the table and a place to call home. Our ongoing dedication to these communities and families in need, to this amazing organization, is a huge part of our company's mission," says Sean from Surya Brasil. 
4. Bragg Live Food Products

Paul C. Bragg, founder of Bragg Live Food Products, campaigned for a diet and lifestyle that focused on natural foods and a healthy regime for a vital and long life.
The Bragg Healthy Lifestyle Motto is: "You are what you eat, drink, breathe, think, say and do."
"Patricia Bragg & Bragg Live Food Products are honored to partner with Whole Planet Foundation & support their mission to alleviate poverty worldwide through entrepreneurship in 71 countries around the globe. We're excited to be a part of empowering entrepreneurs & their families to flourish with a sense of pride & purpose by donating a portion of the sales from our Organic Olive Oil," says eather from Bragg.
5. Brazi Bites
Co-founders Junea and Cameron started Brazi Bites in their home kitchen with the hope of sharing South America's favorite snack food with North America.
"Partnering with Whole Planet Foundation reconnects us with our founders' humble roots by helping to empower micro-entrepreneurs to pursue their dreams; like sharing an authentic family recipe with the world," says the Brazi Bites team.
6. Revive Kombucha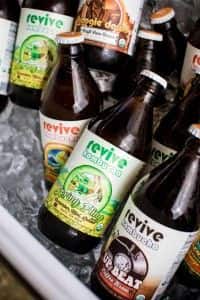 Revive Kombucha is a family owned craft kombucha brewery, launched at the Sonoma County California Farmer's Market in 2010. Now, they are proud to support other family businesses through microcredit loans. 
"Our company lives and thrives on supporting what's best for the planet and for the people. We are excited to share it with the world while helping others find success in the process," says Leah from Revive. 
7. Evanhealy
For the month of December, $1 from each evanhealy Whipped Shea Butter with Olive Leaf sold at Whole Foods Market goes directly to Whole Planet Foundation.
"One of [our founder] Evan's great passions is to support our global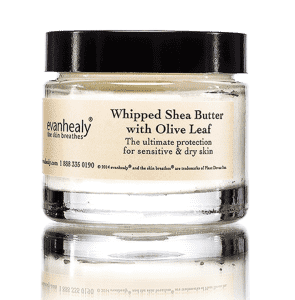 community by contributing to the economic autonomy and empowerment of family farms, tribal villages, and women's co-operatives through our purchasing of traditional, handcrafted plant ingredients," says the brand in a recent blog post.
"For this special opportunity, we've chosen our beloved Whipped Shea Butter with Olive Leaf to act as emissary – a product that has played an integral role in our own direct contribution to the economic empowerment of women, farmers and indigenous communities worldwide."
8. Good Day Chocolate
Good Day Chocolate started when Andy, a double board certified medical doctor and surgeon, started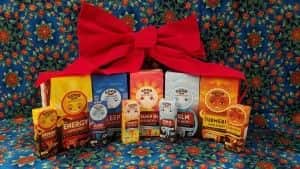 creating candy with functional doses of common medications. Along with his business partner Simeon, he founded Good Day Chocolate in Boulder, Colorado, in 2012.
"Good Day Chocolate is proud to support the Whole Planet Foundation and its global impact on micro-entrepreneurs and their families," says Denise Day, Director of Marketing for Good Day Chocolate.
Bonafide Provisions
Bonafide Provisions began in 2011 when Sharon Brown, a clinical nutritionist and certified GAPS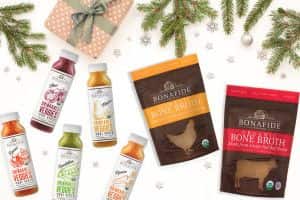 practitioner, noticed reluctance from her patients to make their own bone broth. In the month of December, a portion of sales from Bonafide Provisions products in Whole Foods Market stores will be donated to Whole Planet Foundation's poverty alleviation programs.
"At Bonafide Provisions, caring deeply for others is the driving force of what we do. This is why we are honored to help support the Whole Planet Foundation in their mission to eliminate poverty by empowering entrepreneurs around the world," says Alexandra Rains, Co-Founder of Bonafide provisions.
10. Those Nuts!
Kitchen28 LLC, the producer of Those Nuts! – glazed pecans, proudly supports women entrepreneurs living in poverty.
"Relatively speaking, it takes so little from us to make a huge difference in the quality of life for impoverished women and their families.  Successful women's entrepreneurship programs not only help alleviate poverty – they provide opportunities for disadvantaged women to send their children to school, and to pay medical expenses.  Often, these are things that we take for granted," says Alberta from Those Nuts!
11. MopTop Junk-Free Haircare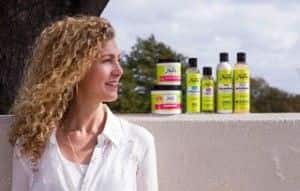 MopTop Junk-Free Haircare is a small woman-owned business that sells a natural and affordable line of shampoos, conditioners, and stylers. MopTop specializes in moisture-rich, junk-free products for all ages, ethnicities, and hair textures.  In our book, ingredients matter, from what you eat, to what you apply to your skin or hair.  We feel going "junk-free" is essential to being a better custodian of ourselves and the planet on which we live.
MopTop supports anti-bullying groups and campaigns throughout the year, whether the victims are domestic, school-aged children, individuals with special needs, or orphans in developing countries.  During the month of December, we are honored to give 25% of sales back to Whole Planet Foundation.
12. Mavuno Harvest
Mavuno Harvest works with small farming cooperatives in Africa to help them grow their businesses by countering food waste and opening new markets for their organic dried fruits.  This holiday season, Mavuno Harvest is proud to support Whole Planet Foundation and their support of microlending.
"We believe in supporting small businesses in developing countries to provide the necessary financing to start and grow income-generating projects," says the brand.