When you look for a gift for your loved ones, why not select one that gives back to the global community?
It warms our heart to share 11 of the many brands supporting Whole Planet Foundation's poverty alleviation programs this holiday season. Together, we're investing in a future without poverty.
To thank you – our audience – we'll be giving away products from some of these featured brands throughout the month of December! Don't forget to visit out our Facebook page to enter the #WPFHolidaySweepstakes all month long. Official rules can be found here.
1. Mad Hippie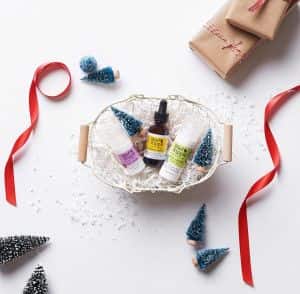 Whole Planet Foundation welcomes Mad Hippie as a brand new member of the Microloan-a-Month Fund giving level.
"Mad Hippie believes in peace, love, and the prospect of a better tomorrow.  And, because none of us could get by without a little help from our friends, we are donating $1 from every product sold in December to Whole Planet Foundation," says Sam from Mad Hippie.
2. Aspiring Artists of the Earth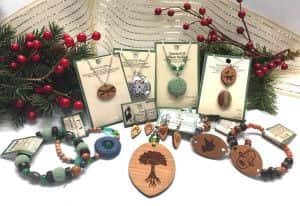 Aspiring Artists of the Earth (AAOTE) has been supplying Whole Foods Market stores with artisan-crafted collections for 13 years now. Owner and resident artist, Tari Zarka, also the resident glass artist, draws and digitizes the artwork used in their wood collections, which are made entirely in-house in Pennyslvania.
"We believe in giving back. We donate a minimum of 5% of our profits to charity annually. We're proud to support other female entrepreneurs with Whole Planet Foundation, donating .08 cents of each item sold in Whole Foods Market stores during September through December," says Tari.
3. The Seaweed Bath Co.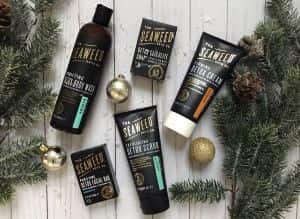 This year The Seaweed Bath Co. joined Whole Planet Foundation's $10,000 Fund. In December, a portion of each product sold in Whole Foods Market stores will be donated to support entrepreneurs worldwide.
"The Seaweed Bath Co. got its start with the help of a Whole Foods Market Local Producer Loan. In the spirit of paying it forward this holiday season, we are proud to support Whole Planet Foundation throughout the month of December," says Allison Grossman, co-founder of The Seaweed Bath Co.
4. Health-Ade Kombucha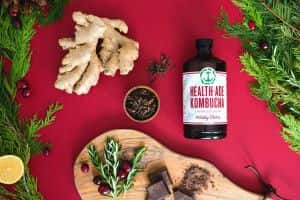 Health-Ade Kombucha is supporting Whole Planet Foundation this holiday season by Spreading the Cheers. The company is excited to be working with WPF on a continuing basis as a new member of the $10,000 Fund to support female entrepreneurs, both near and far (2 of their 3 founders are female)!
For the third year in a row, Health-Ade will be debuting their seasonal kombucha flavor, Holiday Cheers, which is brewed in super-small glass batches and flavored with cold-pressed juice from organic produce.
Health-Ade is proud to support through the month of December by donating $0.10 for every bottle of Holiday Cheers sold in Whole Foods Market stores.
5. 88 Acres
88 Acres began when founder Nicole Ledoux started making healthy seed bars without allergens for her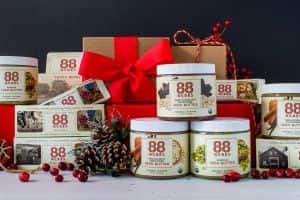 now husband Rob.  In December, 10 cents from selected of 88 Acres bars and seed products in Whole Foods Market stores will be donated to Whole Planet Foundation.
"This holiday season, 88 Acres is proud to partner with Whole Planet Foundation to support women as they pursue their dreams in entrepreneurship. As a women-owned company, we believe that giving the gift of opportunity helps build a better planet for us all," says Nicole Ledoux of 88 Acres. 
6. Weleda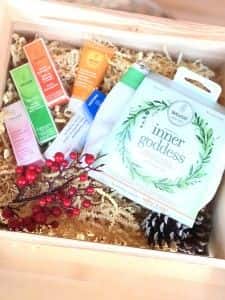 During November and December, 100% of sales of Weleda's Clean Beauty Kits go to Whole Planet Foundation's microlending programs. Weleda's support this year will enable hundreds of individuals to access capital for their own businesses.
"Deeply rooted in values that go beyond providing customers with certified natural, nourishing products that they can trust, Weleda is dedicated to supporting Fair Trade and sustainability partnerships, cultivation projects, and biodynamic farming. Whole Planet Foundation and Weleda share a common mission to support and make a difference in communities across the globe and look forward to spreading holiday cheer this season through our partnership efforts," says Sonja Winkler of Weleda.
7. Divine Chocolate
Divine Chocolate is a long-time supporter of our mission to alleviate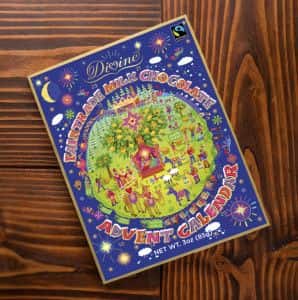 poverty, and they also pay Fairtrade wages to their cacao farmers, many of whom are women. Divine's cacao farmers belong to the Kuapa Kokoo Co-Op and share in the profits of their hard work.
"At Divine Chocolate, we value our partnership with Whole Planet Foundation because women's empowerment is one of our core values. We are proud to be contributing to the foundation's microlending efforts by making a $0.05 donation for each Divine Chocolate Advent Calendar sold in all Whole Foods locations nationwide during November," says Morgan McKenna of Divine Chocolate.
8. The Republic of Tea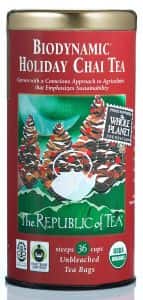 The Republic of Tea has donated to Whole Planet Foundation since 2012, giving over $120,000 since they began their support. Through years of partnership with Whole Planet Foundation, The Republic of Tea has witnessed first-hand the incredible impact and success that comes from microfinance, empowering and lifting women and families out of poverty around the world where they source fine teas and herbs.
Look for the festive red tin, as $1.50 from each unit of The Republic of Tea's Biodynamic Chai sold in Whole Foods Market stores during November and December is donated to WPF's poverty alleviation programs. 
9. lesley stowe raincoast crisps
Lesley Stowe is a Parisian-trained chef, who began her own catering company more than 25 years ago in
Vancouver.
Frustrated by the lack of specialty foods in the city, she opened lesley stowe fine foods, offering consumers a wide range of world class cheeses, breads, homemade entrées, desserts and hard-to-find grocery items.
"With the holidays approaching, we felt it appropriate to give back by supporting a cause that empowers those in poverty to succeed.  From one group of entrepreneurs to another, lesley stowe raincoast crisps® are proud to support Whole Planet Foundation," says the company. 
10. GoodLight Natural Candles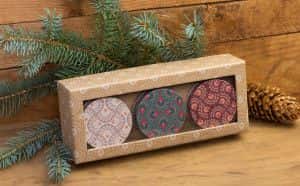 In 2005, friends David and Jon wanted to introduce a line of affordable, nontoxic candles to the market. With the hard work of these entrepreneurs, GoodLight Natural Candles was born.
"Whole Foods Market has supported GoodLight Natural Candles and helped us grow a lot over the years, so we want to give back and support Whole Planet Foundation's work helping female microentrepreneurs grow their own businesses too," says the company's co-founder David Callicott.
5% of sales of GoodLight Natural Candles in Whole Foods Market® stores will support Whole Planet Foundation through the month of December.
11. Tell it Well Greeting Cards
Amy K. Wright is a photographer, and the creator of "Tell it Well" Photo Greeting Cards. When she started her business in 2016, she knew that she wanted to partner with Whole Planet Foundation and use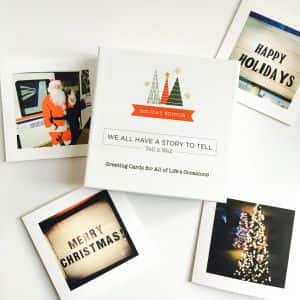 her business to empower women in poverty.
Having witnessed firsthand the work of Whole Planet Foundation in India, she is passionate about  partnering with other female entrepreneurs.
Amy says, "To put it very simply… a microloan = hope. This hope offers a practical way for a woman in poverty to become an equal business partner with her husband; to feed and clothe her children and gain access to education – many of the basics in my life that I take for granted. Microloans empower those living in poverty to change their own lives, and that is why I support the work of Whole Planet Foundation."
Tell it Well now supports women entrepreneurs all over the world with 10% of sales. Available in 13 stores in the Denver/Boulder & Ft Collins Metro Area and online.