Would you like to win a trip to Mexico, courtesy of Intrepid Travel? Read on for your opportunity to travel abroad and experience the sights, sounds and tastes of this truly unique travel destination as well as learn about the transformative power of microcredit!
Currently, we're funding poverty alleviation through microcredit in the US and in 58 other countries around the globe, and so far, we've supported more than 2.4 million people! With your help during Whole Planet Foundation's annual Prosperity Campaign this year, we will invest in a future without poverty by empowering more than 40,000 people to use their own energy and creativity to change their own lives. Now through March 31, we hope that you will join fellow shoppers, team members, Supplier Alliance for Microcredit partners and online donors in raising $7 million to help impoverished people living in communities around the globe where Whole Foods Market sources products.
What makes microcredit so transformative is its sustainability – the loans are repaid and re-loaned again and again, and when you make a donation at the register at your local Whole Foods Market, 100% of your contribution benefits microcredit clients because Whole Foods Market covers all operating expenses for Whole Planet Foundation. If you're not near a Whole Foods Market store, you can donate online or start your own campaign on Whole Planet Foundation's website and spread awareness to your friends and family about how together we can help people change their own lives.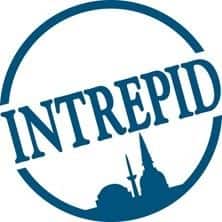 Visit our Facebook page from February 19 through March 10 to enter the Mexico trip contest and to and help us reach our goal of raising $7 million. Submit an essay describing how you are investing in a future without poverty for your chance to win a six-day trip for two to Mexico, courtesy of Intrepid Travel. Feel free to include links to web pages and other online locations that help tell the story.
Entries will be judged on:
• Public voting
• Expression of the contest theme, investing in a future without poverty
• Creativity of the submission
• Clarity of the description of the entrant's efforts
• Impact of the entrant's efforts
Whole Planet Foundation has partnered with Pro Mujer to provide financial services to women in Mexico. One lucky contest winner and his or her guest will travel to Tula, Mexico to witness firsthand how microcredit has changed the lives of so many women, as well visit farms in Hermosillo, where Whole Foods Market sources produce. We'll also do some sightseeing in Mexico City before we depart home. Sounds awesome, right?
For a full list of contest rules and criteria, visit the Official Contest Rules page.
Thank you for your help to invest in a future without poverty!