Whole Planet Foundation is proud to announce this year's top supplier donors who are helping to alleviate poverty around the globe for the world's poorest people – mostly women – living in communities where Whole Foods Market sources products.
"With a microcredit loan, an impoverished woman can generate income and lift up herself and her family. Each year, suppliers in the $100,000 Fund and the members of the Supplier Alliance for Microcredit, the $50,000 annual giving level, provide life-changing opportunities for low-income entrepreneurs around the globe," said Joy Stoddard, Whole Planet Foundation's Development and Outreach Director.
Because Whole Foods Market covers the foundation's operational costs, 100% of every donation benefits microcredit clients.
The average first microloan size supported by Whole Planet Foundation is $176. The loans do not require a formal contract or collateral, and the current average repayment rate across microfinance projects funded by Whole Planet Foundation is 97%. The foundation funds microcredit loans through a network of vetted microfinance partners who create systems that help an entrepreneur repay the loan and secure subsequent larger loans, thereby lifting up families and communities over time in Africa, Asia and the Americas, including the United States.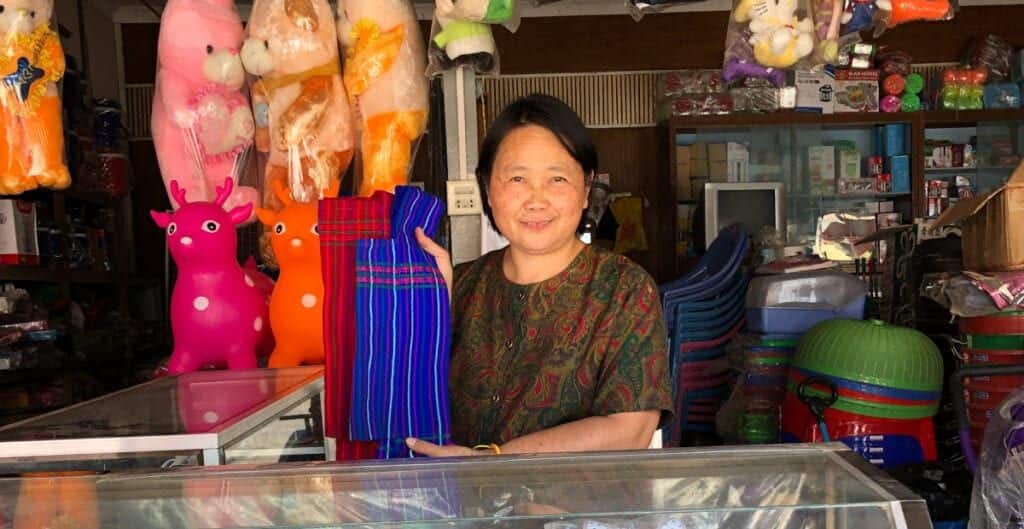 For example, Daw Aye Aye Maw is a microcredit client of Whole Planet Foundation's microfinance partner BRAC Myanmar in Asia.  Daw Aye Aye Maw owns a shop that sells items such as toys, bicycles, teddy bears, purses, flip-flops and kitchenware.  She is taking out her first loan of 700,000 MMK ($450), the highest loan at the entire branch, due to her established network of three shops.  She had previously borrowed from local money lenders at a rate of 5% interest per month.  She sells traditional Myanmar Shan state bags that she is holding in the picture above. 
"Thanks to the generosity of Whole Foods Market and supplier donors, Whole Planet Foundation has funded 4 million microloans providing 21 million opportunities for the world's poorest people to live a better life through entrepreneurship," said Philip Sansone, Whole Planet Foundation president and executive director. "This work is made possible by all of us working together."
This year's top supplier donors have committed $1.05 million to fund 31,300 opportunities for low-income entrepreneurs around the world to change their own lives. Suppliers donating $100,000 each include Allegro Coffee Company, Naked Juice, Papyrus-Recycled Paper Greetings and Wallaby Organic Yogurt. Suppliers donating $50,000 each include Chobani, Frontier Co-op, Hain Celestial, Hiball Energy, Honest Tea, KeVita, Larabar, Peet's Coffee, Sambazon, Seventh Generation, Stacy's Pita Chips, Topo Chico, and Traditional Medicinals. Watch this video to learn more about how microcredit works from our partner in South Africa, Small Enterprise Foundation, who hosted Whole Planet Foundation and suppliers during an impact visit.
Learn more about the transformative power of microcredit at Whole Planet Foundation, and donate online to fund the future of women entrepreneurs worldwide.