Join us in celebrating 13 years of poverty alleviation! In 2005, Whole Foods Market chose microcredit as the vehicle by which it would support global communities where the company sources products. A company-wide Global 5% Day on October 25th resulted in $525,000, which launched Whole Planet Foundation's mission to fund microlending programs around the globe.
Over the last 13 years, Whole Planet Foundation has received generous support from Whole Foods Market suppliers who donate to help fund small loans for microentrepreneurs living in poverty. Partners who give $25,000 per year join the Whole Planet Foundation's "Poverty is Unnecessary Fund."
This year, our $25,000 donors include: Alaffia, Cedar's Mediterranean Foods, Health-Ade Kombucha, Natural Vitality, Rishi Tea, Stacy's, Surya Brasil and The Republic of Tea.
Alaffia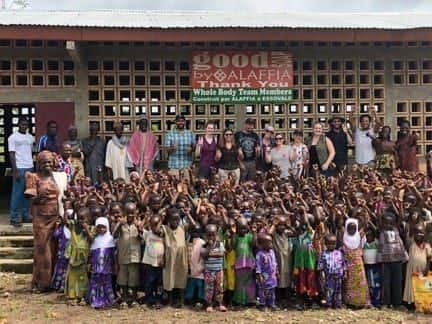 Since 2012, Alaffia has provided deep and meaningful support in an effort to empower women in Africa and around the globe. Through the sale of Alaffia Good Soap products in Whole Foods Market, Alaffia not only helps fund microcredit programs through Whole Planet Foundation, but a wide range of their own Empowerment Projects that align with our mission. Alaffia invests in communities to ensure African resources empower African communities. The goal is to alleviate poverty and encourage gender equality. Alaffia Empowerment Projects include several Education-Based Projects, Maternal Health, FGM Eradication, Eyeglasses and Reforestation.
All of Alaffia's projects empower Togolese communities to provide their skills and knowledge to the rest of the world and rise out of poverty. "Alaffia loves our partnership with Whole Planet because our missions align, helping communities through empowerment." To date, Alaffia has contributed $276,289 to help fund 3,199 microloans through Whole Planet Foundation creating 17,210 opportunities for microentrepreneurs to lift themselves and their families out of poverty.
Cedar's Mediterranean Foods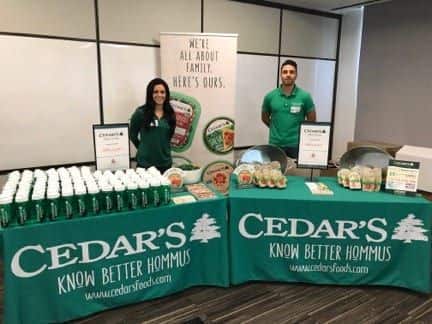 Cedar's Mediterranean Foods joined the Poverty is Unnecessary Fund last year and we are thrilled to have them back for another October celebration this year. Founded by Layla & Abe Hanna, the team at Cedar's have made it their mission to bring their products to the world while making a difference.
"As a family-owned business which started from scratch in a kitchen in the Mediterranean, Cedar's understands the impacts of supporting entrepreneurs across the globe in building their own businesses and creating opportunities within their respective communities. Cedar's is proud to contribute to the Poverty is Unnecessary Fund, funding 510 microloans to create approximately 2,685 opportunities for microentrepreneurs to lift themselves and their families out of poverty." – Aimee Tsakirellis, Director of Marketing
Health-Ade Kombucha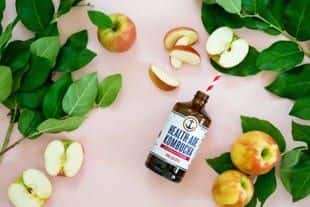 We welcome Health-Ade Kombucha to the $25K Fund this year! As a previous Microloan A Month and $10K Fund partner, we value their continued support and aregrowingour partnership to reach additional microentrepreneurs with opportunity. To date, Health-Ade Kombucha has contributed $12,208 to fund 71 microloans and create 385 opportunities for microentrepreneur families to prosper.  
"Whole Planet Foundation is aligned with Health-Ade's values through and through. One of Health-Ade's main pillars of growth is built upon the entrepreneurial spirit and the extent to which we can support others to 'follow their gut,' is a position we will always take. The opportunity WPF offers to tenacious, innovative, hardworking entrepreneurs that need access to resources to rise up from poverty is priceless and we are proud partners of that mission." Vanessa Dew, Co-Founder + CSO, Health-Ade Kombucha
Natural Vitality
Natural Vitality is an Austin-based purpose-driven company committed to healthier and happier living around the globe. They believe Earth's best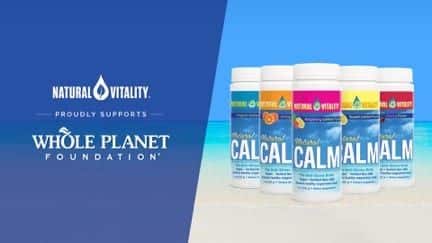 future lies in unified diversity where differences are respected, understood and positively utilized in order to gain a broader perspective. They express this value through their Calmful Living website, which focuses on connecting with people and organizations implementing positive solutions for calmful living and a calmful world. Financial prosperity is a part of this calm world and that is why Natural Vitality supports Whole Planet Foundation's mission to alleviate global poverty through microentrepreneurship. To date, Natural Vitality has contributed $18,750 to create 101 microloans through Whole Planet Foundation. These funds have provided women 542 opportunities to lift themselves and their families out of poverty. In the city of Austin, where both Natural Vitality and Whole Planet Foundation reside, $1 million has been distributed to Grameen America to support local microcredit clients.
Stacy's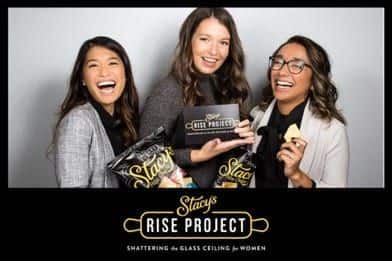 Woman-founded Stacy's continues to pay it forward! With strong female entrepreneurship at its roots, Stacy's is committed to supporting women who are starting or developing a home-based business through Whole Planet Foundation. Since 2014, Stacy's has donated $86,810 to help fund 1,320 microloans and create 6,608 opportunities for microentrepreneurs to prosper.
Additionally, through their new Rise Project, they have awarded eight $10,000 scholarships to help women attend the acclaimed International Culinary Centers Culinary Entrepreneurship program in New York City. "Stacy's believes in supporting the communities in which we serve. That's why we support projects like Whole Planet Foundation's Poverty is Unnecessary Fund and the Stacy's Rise Project, through which we have committed to empower the next generation of female leaders in the culinary field pursue their dreams".
Surya Brasil
Clelia Angelon founded Surya Brasil in 1995. She drives the brand's vision, strategy and growth worldwide. Dedicated to sustainably creating the healthiest natural, organic and vegan products possible, Clelia has been immersed in the world of Ayurvedic and organic living her entire life. Clelia is determined to build a brand that not only creates natural, healthy products, but one that gives back to society and the environment. Surya Brasil continues to inspire through Surya Solidarity, the brand's social division that focuses on animal protection, environmental preservation, educational transformation and human rights. By entering into a partnership with Whole Planet Foundation, Surya Brasil adds to its arsenal of good works the power of microlending. Through the sale of their products in Whole Foods Market stores, they are supporting women microentrepreneurs working to empower themselves and their families. In this 3rd year of support, Surya Brasil has contributed $115,977 to fund 749 microloans and create 4,082 opportunities for women entrepreneurs to create or develop a homebased business.
The Republic of Tea
Longtime partner, The Republic of Tea, continues to find innovative ways to empower women. Since 2012, Biodynamic Tea in Whole Foods Market has supported microlending programs through Whole Planet Foundation. Since inception, The Republic of Tea has donated $148,737 to fund 2093 microloans around the globe. This year, they have launched their own program to continue this work. Working with the international nonprofit, the Ethical Tea Partnership, and a local nonprofit, the PALM Foundation,they have crafted a program in Sri Lanka focused on nutrition, hygiene, and financial literacy, with the goal of elevating thousands of women and their families. Together they are starting to bring prosperity to women and their families, helping transform teatime into a more positive force for good.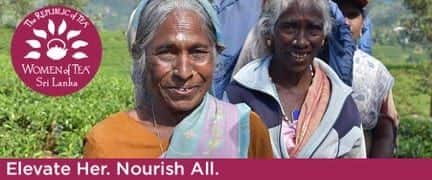 "The Republic of Tea is committed to enriching the lives of all of those involved from the leaf to the cup. Inspired by the great work of Whole Planet Foundation, we started our Women of Tea: Sri Lanka program in 2017. In the first year, thousands of families at the gardens we source tea from have benefited. We honor our Citizens (customers) of The Republic of Tea for when you sip our teas and herbs, a difference is being made to help improve lives around the world." – Kristina Richens, Minister of Commerce
In the first 6 months of the program, more than 5,500 people have participated in the Women of Tea: Sri Lanka trainings and workshops.
Thanks to the support of all stakeholders since inception, Whole Planet Foundation is alleviating poverty through microfinance partners in the United States and 73 other countries in Africa, Asia, Latin America, and the Middle East. To date, we've disbursed $73 million dollars through microlending partners worldwide, funding 2.9 million microloans and over 15 million opportunities for a better life for microentrepreneurs and their family members.