Thank you to Patrick Bradley for contributing to this post and supporting Whole Planet Foundation through this album release!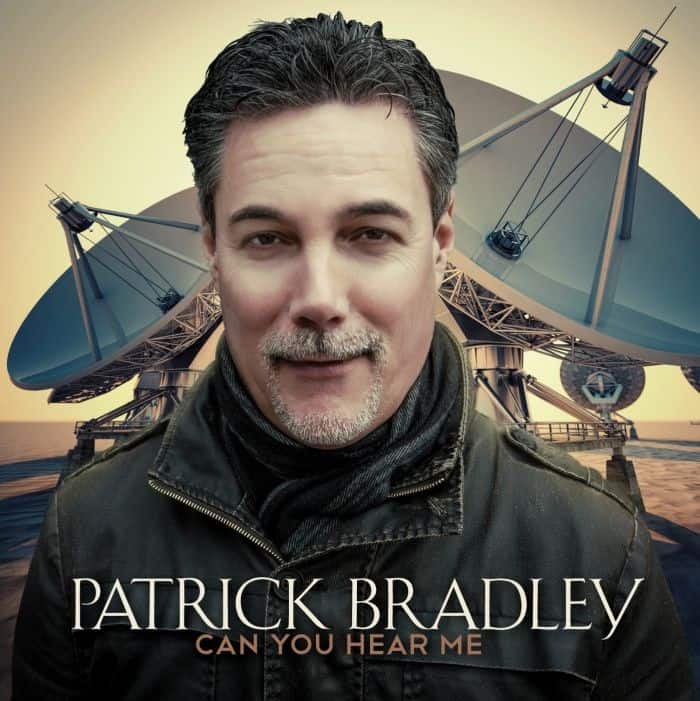 Deducing from the new CD cover photograph of keyboardist/composer Patrick Bradley standing in front of mega-power satellite dishes – looking like a pioneering master of aviation from a bygone era –one can gather that this is a man on a reconnaissance mission to bring back engaging instrumental music from the sleepy predictable brink. With two strong previous CDs already in his tool belt, his third CD, "Can You Hear Me" on Patrick's Song Factory Records, his second produced by Jeff Lorber, is just the 10-song missive to do the trick. Not only does it feature thoughtful and energetic alternatives to the standard smooth jazz realm, it showcases truly thrilling touchstone compositions and performances reflecting Bradley's roots in both jazz-rock fusion and progressive rock. Playing piano, electric keyboards, mini-Moog 'Voyager' synthesizer and his very first instrument, Hammond organ (a hair-raising sound rarely heard in music anymore), Bradley creates a sonic palette that straps you in for a scintillating aural journey then shoots for the harmonic spheres. In short, this guy really plays!
Learn more about Patrick Bradley and his music.
As with Bradley's first CDs, "Come Rain or Shine" (2006) and "Under The Sun" (2011), many of his compositions are richly inspired by life, philosophy and people dear to his heart. In his self-penned liner notes inside the package, Bradley shares, "My idea was to dig deeper than ever before by pushing through to new personal musical dimensions." The results move masterfully and poignantly from the serene title track/first single "Can You Hear Me" (inspired by both his Christian faith and a longing for his mom to hear his new music – she passed away in 2008) and a musical portrait of Barcelona, Spain titled "Catalan" to the absolutely ears-searing burners "Blue Skies" and the Latin jazz fusion rip "Voyage" (which features a voice sound bite of his late father-in-law, Carlos Vidal, a great Cuban conguero in the `50s). As the title of the CD-opening song "All In" defines straight from the gate, "Can You Hear Me" is a 360-degree listening experience.
Listen to the new single "Can You Hear Me."
Southern California native Bradley may have started his musical life at age 8 on a bargain basement organ, but the journey since has been rich. Self-taught, he faithfully played in church for seven years, explored the Beatles and Elton John, progressed (literally) into the headier thinking man's rock of Emerson, Lake & Palmer and Yes (Keith Emerson and Rick Wakeman becoming major influences). He finally took classical music in college, but caught the jazz-rock fusion A-train, latching fast to genre pioneers Herbie Hancock and Chick Corea. Out of college, Bradley joined a 5-piece rock band called Joshua that released one album on Polydor Records entitled "Surrender" in 1986. Then at age 24, Bradley opted to focus on his wife and children, and a more solid business career in organic food retail.
While working by day as regional president for Whole Foods Market in Chicago, Bradley recorded his first CD, "Come Rain Or Shine" (produced by Allen Kaufman), with the title track peaking at #26 on Billboard's Contemporary Jazz Singles chart. Following a promotion at Whole Foods to President of the Southern Pacific region and a move back to California, Bradley recorded "Under the Sun" in 2011 and found radio stations gravitating to "Just Let Go," "Straight Path" and (a surprise) "Slipstream." The CD went to #6 on the Smooth Indie Chart and raised funds for Whole Planet Foundation too!
Though corporate America suits him well, Bradley is shooting for his third disc to be a Billboard Top 5 charter. "The music biz is not easy," he concludes. "I'm blessed that I get to do this and with such a fine level of players. Yeah, I wrote 'Can You Hear Me' for my mom, but I'm also trying to get noticed in this really noisy world where it's easy to get missed. So Can You Hear Me is my way of sending up a flare to the music world and saying, 'Hello out there!'"
For each CD sold, $1 will be generously donated to fund poverty alleviation through Whole Planet Foundation.