Andreas Nowag traveled to Brazil as a Whole Foods Market Team Member Volunteer in 2014. 
Participating in the Whole Foods Market Team Member Volunteer Program was one of the most rewarding experiences in my life. Visiting the microcredit clients of Banco do Povo in Brazil, and building a school for children right on the Amazon River in Amapá completely changed my views of the world and how people live. Whole Planet Foundation and their partners really do help microcredit clients change their lives. Seeing this firsthand changed mine.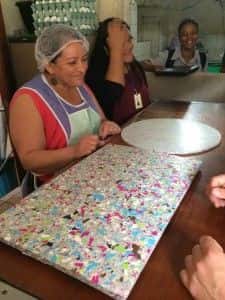 My group of eight Team Members from all around the country had the opportunity to visit the favelas of São Paulo, the biggest city in the Americas. We were able to meet with a few of the microcredit clients who lived in these favelas and learn about their experiences with the program. Each of us felt humbled as we listened to the stories these women shared with us. Women like Luisa, who by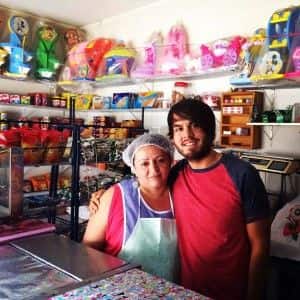 continuing to apply for microloans, was able to begin lifting herself and her family out of extreme poverty. She was able to open up a corner store on her street, providing everyday food and household items for the people in her neighborhood.
In addition to the store, Luisa also caters weddings and "festas de debutantes" for her community. With the money from her businesses she has been able to make improvements to her home and expand the size of her corner store. Luisa was so happy to express her gratitude, she cooked us traditional Brazilian food and invited us to taste her specialty cakes!
And then there was the volunteer project. Partnering with Sambazon, who sources açaí berries near Macapá, we distributed water filtration systems and helped build a school for a beautiful community right on the Amazon River! Our group was able to be there for the inauguration of the school, which drew in members of the whole community. Seeing the children's faces and the joy in their parents' eyes was incredible. The governor of the region even came out to personally thank us for all that we had done. Climbing açaí trees, swimming in the Amazon, sleeping in hammocks in the jungle, meeting microcredit clients and helping people change their lives are memories I will always cherish and never forget.