This summer Planet LA Records and Whole Foods Market West Hollywood are once again teaming up to produce the Summer Nights Concert Series, presented by ALO Drink and Lifeway and benefiting Whole Planet Foundation. The first concert kicked off on June 27, with performances by Jenni Alpert, Julia Pierce and Hobart Ocean, and a special guest–Musicians for Microcredit™ Ambassador, Rocky Dawuni.
As a Musicians for Microcredit™ Ambassador, Rocky. has deepened his engagement with Whole Planet Foundation in 2015, performing at events like the Pre-GRAMMY Party, the Quantum Collective Southwest Invasion and African Summer. He is also featured in our first Musicians for Microcredit™ video, inviting other musicians to engage with Whole Planet Foundation to alleviate global poverty. Additionally, with the release of his latest album, Branches of the Same Tree, Rocky is donating 1% of sales in Whole Foods Market stores to fund microcredit loans!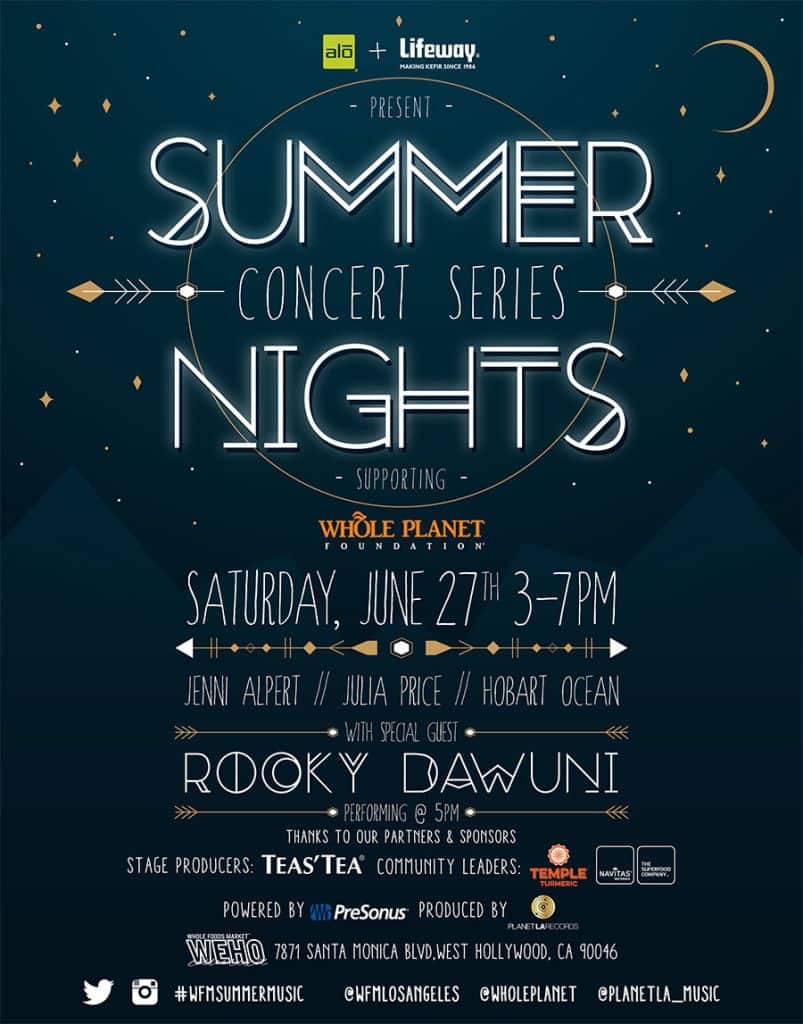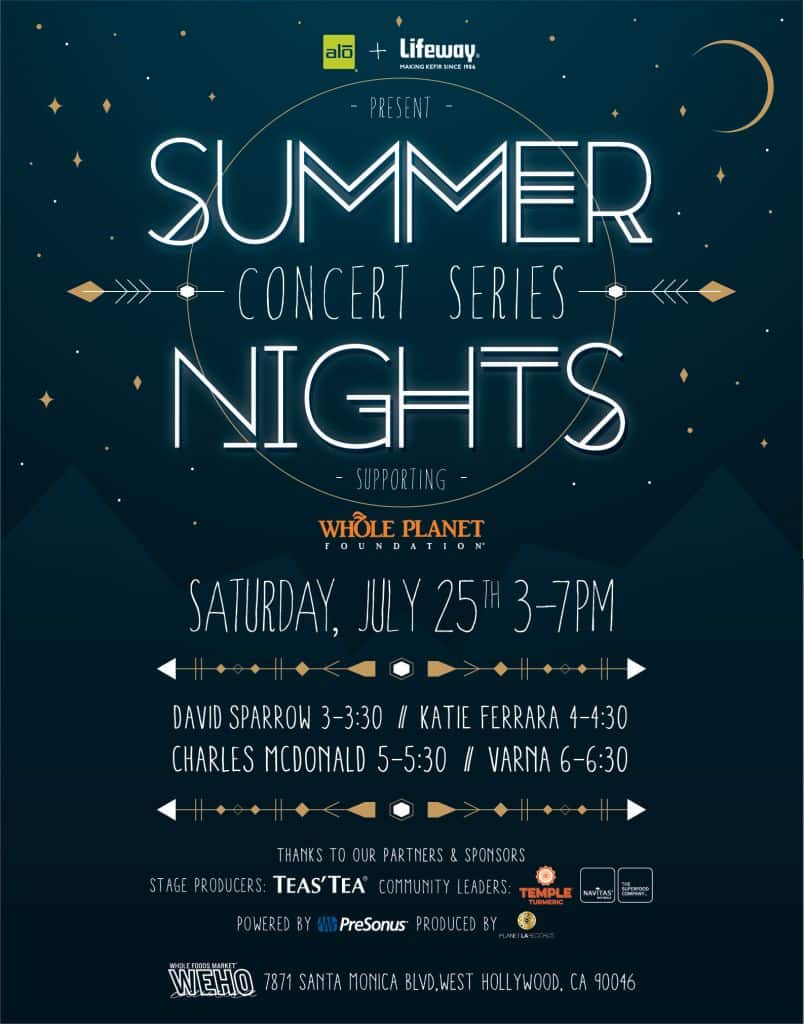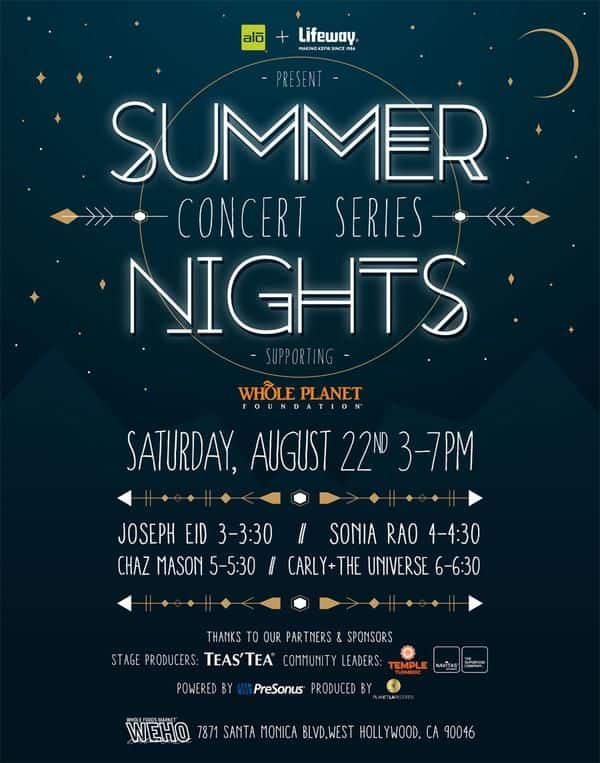 If you're in the Los Angeles area this summer, add the upcoming concerts to your calendar and be part of the fun at Whole Foods Market West Hollywood:
Saturday, July 25th 3-7pm
Saturday, August 22nd 3-7pm 
Saturday, September 12th 3-7pm
Whether you're in LA or not, join the conversation with #WFMSummerMusic and check out @WholePlanet @WFMLosAngeles @PlanetLA_Music. This is a fantastic opportunity to learn about some great bands and find out how you can help alleviate global poverty.
Thank you to our sponsors for bringing these events to West Hollywood:
Presenting Sponsors: ALO Drink & Lifeway
Stage Sponsor: Teas' Tea
Community Leaders: Navitas Naturals and Temple Turmeric
Sound Sponsor: PreSonus
Produced by Planet LA Records
Additional supporters: Chameleon Cold-Brew, Justin's, Jackson's Honest Chips and Icelandic Glacial