Announcing the Power Her Potential Women's Expo for women and those who love them. With panels, workshops, classes, crafts, kids activities, food, drink, and more, this event is a perfect weekend outing for the whole family!
Essential Info
What: Power Her Potential Women's Expo
When: June 2, 2018 • 10AM-6PM
Where: 525 N. Lamar Blvd, Austin, TX 78703 (upstairs)
Tickets: Buy Tickets Here • $20 General Admission; $30 VIP • Proceeds benefit Whole Planet Foundation
Schedule
We have a full day of fun planned, including inspiring keynote speakers, performances, jewelry classes and tons more. For the schedule of events, click the button below.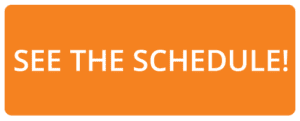 Keynote Speakers
Dr. Sara Brand is Founding General Partner at True Wealth Ventures, an early-stage venture capital fund investing in women-led businesses in consumer health and sustainable products and technologies.
Over her career, she has been fortunate to work with and contribute to some of the top teams in the technology industry and has cultivated a diverse portfolio of leadership experience. She is also a Founder of (512) Brewing Company, the largest draught only, self-distributing microbrewery in the United States.
Theresa Carrington is Founder of The Blessing Basket Project and inventor of the Prosperity Wages® and Graduate from Poverty® models. Her models are proven to end poverty and fuel entrepreneurship in developing economies.
Theresa also invented Artisan&You®, the world's largest artisan engagement technology. Recognized by BMW and the United Nations, Theresa's patent-pending technology and models have empowered thousands of impoverished people to use their own story to sustainably exit poverty.