This year, we are bringing you People Power Microcredit, a newsletter series that goes behind the scenes to show you the incredible people driving our mission forward. You'll meet volunteers, Field Credit Officers, Whole Planet Foundation Team Members, and others dedicated to eradicating poverty and empowering entrepreneurs. This month, meet two field credit officers in Latin America who received recent nominations for Whole Planet Foundation's Field Credit Officer Awards in their region.
Daniel's Story
Title: Loan Officer
Organization: ADOPEM
Country: Dominican Republic
On the team for: 6 years
Daniel has been a loan officer with ADOPEM since 2013, exercising portfolio management roles. Despite the difficulties of his job, which often takes him along beaten dirt tracks almost too narrow for his motorcycle, he acknowledges that helping people is his motivation for getting up every day. Additionally, Daniel relies on technology and innovation to connect with his clients living or working in remote places via mobile. Neither distance nor accessibility poses a barrier for Daniel.
"I have seen people…people who started as street vendors, and now own stores. Clients who started with coffee shops, and now have groceries. All of this, thanks to their hard work and the support of ADOPEM."
About ADOPEM
Whole Planet Foundation has disbursed $1 million in the Dominican Republic to partner ADOPEM (Asociación Dominicana para el Desarrollo de la Mujer (Spanish: Dominican Association for the Advancement of Women, Inc.), a member of the BBVA Microfinance Foundation. Banco ADOPEM provides tailored financial products and services to over 400,000 small entrepreneurs, 67% of whom are women. ADOPEM is a financial institution that works for vulnerable people through financial inclusion, and relies on the daily dedication of 1,500 employees like Daniel who are committed to its entrepreneurs' long-term prosperity. Thanks to its footprint of over 74 branch offices and 200 banking agents, it contributes to the growth of over 400,000 client in the most vulnerable sectors of the Dominican Republic.
Heydi's Story
Title: Loan Officer & Office Supervisor
Organization: Microserfin
Country: Panama
On the team for: 19 years
Heydi has been a loan officer at Microserfin for over 19 years. She supports micro-entrepreneurs to make sound investment decisions to grow their small business activities. Thanks to her hard work and dedication to clients, over the years, Heydi has grown professionally and most recently was promoted to supervisor of the Chitré and Macaracas branch offices, a role that has allowed her to have a support team in order to expand and reach more clients.
"The benefits are not only for our clients but also for us as loan officers in this great family that is Microserfin."
About Microserfin
In Panama, Whole Planet Foundation has authorized and disbursed $500,000 to reach 1,900 clients through Microfinance Solutions. S.A. (Microserfin), a member of the BBVA Microfinance Foundation. Microserfin has a mission to improve the lives of low-income entrepreneurs and their families. For two decades, the organization has generated social and economic opportunities via microfinance. Microserfin covers the entire country of Panama, especially in rural areas where it serves entrepreneurs in their agricultural businesses. The organization guides agricultural clients with resources, including personalized advice from specialist field staff. Microserfin has a network of over 10 branch offices with around 280 employees supporting 17,400 clients.
About BBVA Microfinance Foundation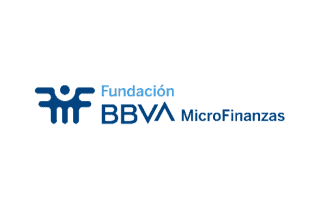 In May 2007, Banco Bilbao Vizcaya Argentaria, S.A. (BBVA) set up the non-profit organization, BBVA Microfinance Foundation (BBVAMF), for the purpose of promoting sustainable and inclusive economic and social development for people under vulnerable conditions by using Productive Finance, the Foundation's own specialty and methodology. In more than 10 years of activity, BBVAMF has observed that providing adequate financial products and services overtime to excluded and low-income entrepreneurs is key to generate development, as it also mitigates poverty and its consequences. During this period, institutions of the BBVA Microfinance Foundation Group have originated more than USD 11.7 billion to five million low-income entrepreneurs in 5 countries (Colombia, Peru Dominican Republic, Chile and Panama), creating opportunities so they could improve their lives. This is how the Foundation has turned into one of the highest impact philanthropic initiatives, and the top provider of individual loans in the most unequal region of the planet.
Three of BBVAMF´s institutions, ADOPEM (Dominican Republic), Fondo Esperanza (Chile) and Microserfin (Panama), are Whole Planet Foundation microfinance partners.