Join the 15,000 individuals who donate monthly to support poverty alleviation through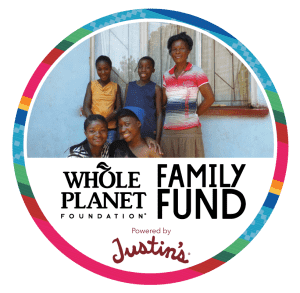 microcredit. By joining Whole Planet Foundation's Family Fund, your recurring monthly gift will provide one or more microloans to entrepreneurs around the world in one year. The average first loan is $184 and an average entrepreneur supports 5 of her family members.
For $16 per month, you can support one family with the opportunity for a better life. Sign up as a Family Fund member between now and December 31, 2016 and receive a Whole Planet Foundation tote bag and jar of Justin's nut butter. 
A Message from 5 Family Fund Founding Members, Janice and Tom
W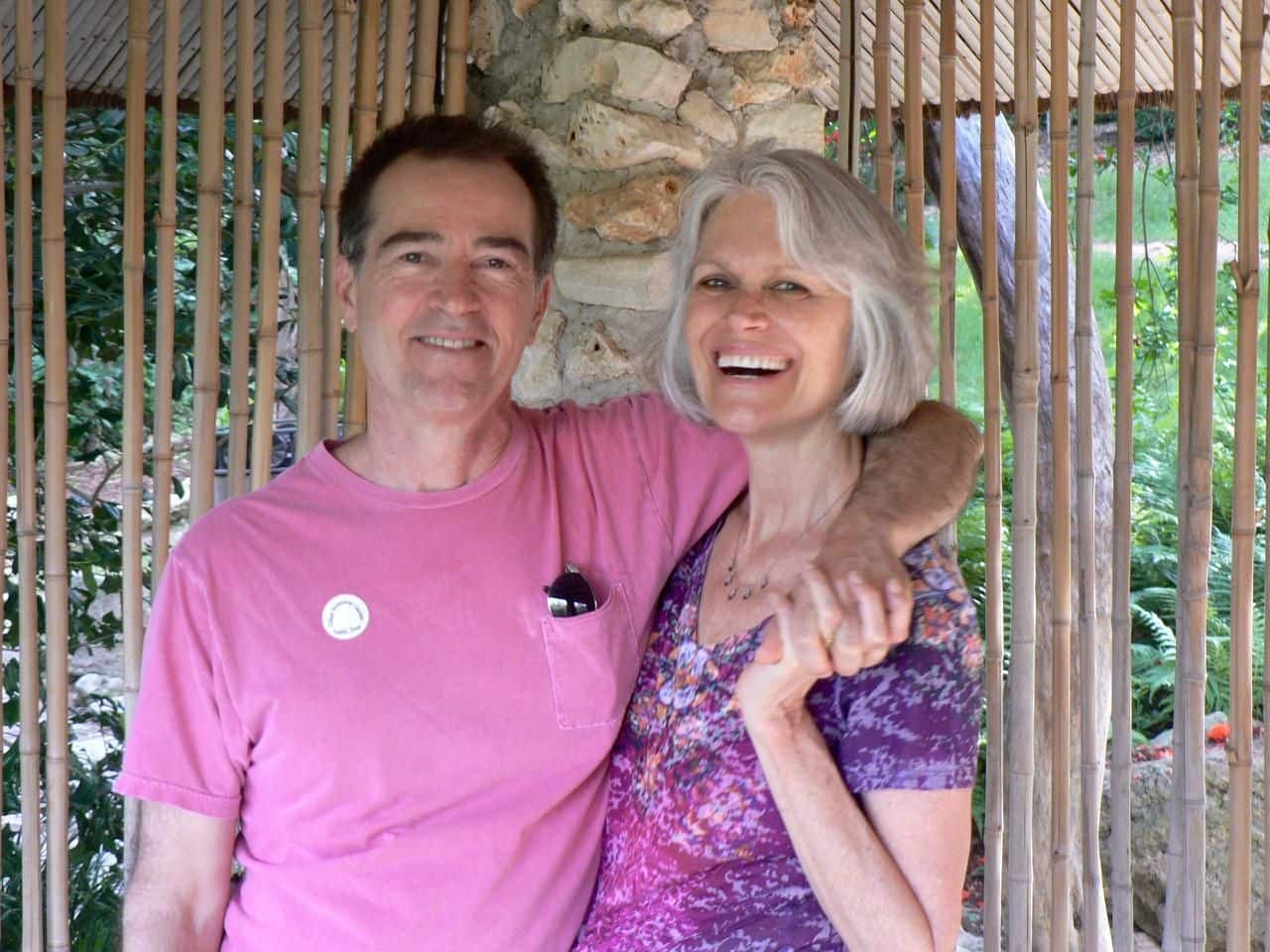 e all know the saying that if you give a man a fish and he will eat for a day; teach a man to fish and you will feed him for a lifetime. And so it is with Whole Planet Foundation.
We consider it a great privilege to be monthly donors to Whole Planet Foundation, because we know that 100% of our donations go directly to the microcredit loans that empower women to start their own businesses in the most impoverished areas around the world. These are skills that will serve them and their families well for the rest of their lives and hopefully for generations to come. It is a far superior charitable giving model than one that delivers aid, then disappears.
We also chose Whole Planet Foundation because of its connection to Whole Foods Market and its leaders. We know they are dedicated to the betterment of human kind and we believe in them and all they stand for.
The Power of a Small Loan
Indrawati (center) stands with her two daughters in front of a small pond where she raises fish.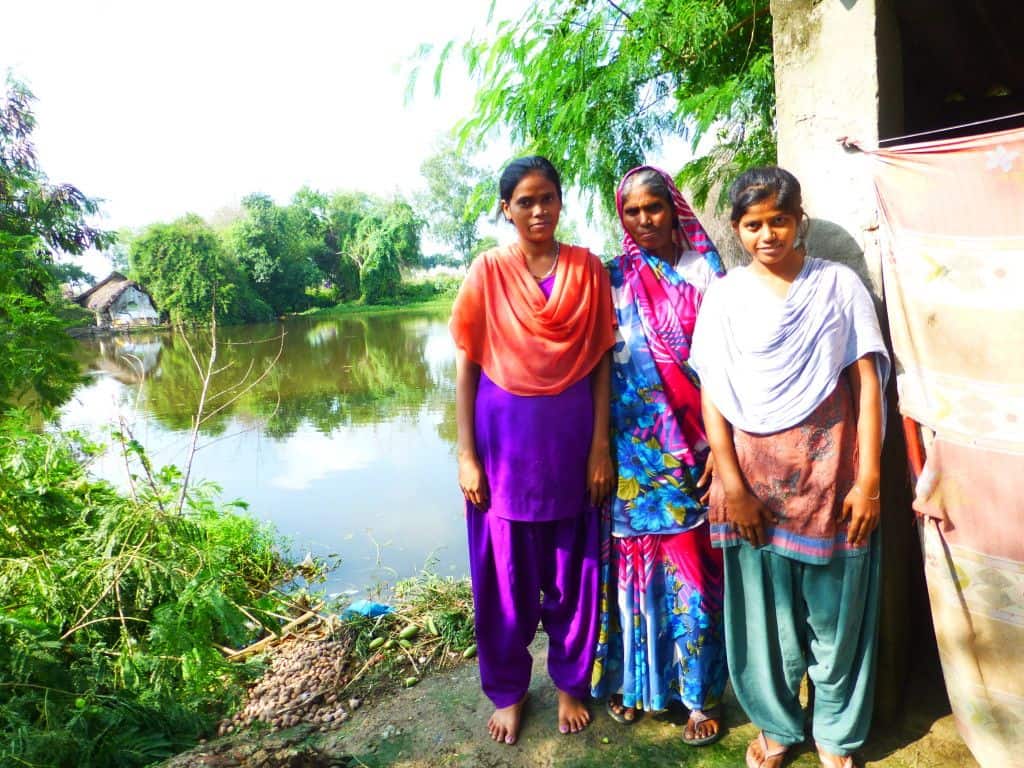 She started out with our microfinance partner CASHPOR in India by borrowing 15,000 INR (≈$224) to invest in fish cultivation.  After about three months, her fish grew large enough to be caught and sold at nearby market.
The current price for her fish is 140 INR (about $2.10)/ per kg. Indrawati is motivated to create profit from her fish business so she can improve her family's home and prepare for the marriages of her daughters.  Now she is borrowing 25,000 INR (≈$373) to grow her business and increase profits!  
Join the Family to Fund Microcredit
Starting at $15.40 per month, you can support an entrepreneur's dream of starting her own business and supporting her family. Join the Family Fund today, and opt in during checkout if you'd like to receive a Whole Planet Foundation tote bag and Justin's nut butter.