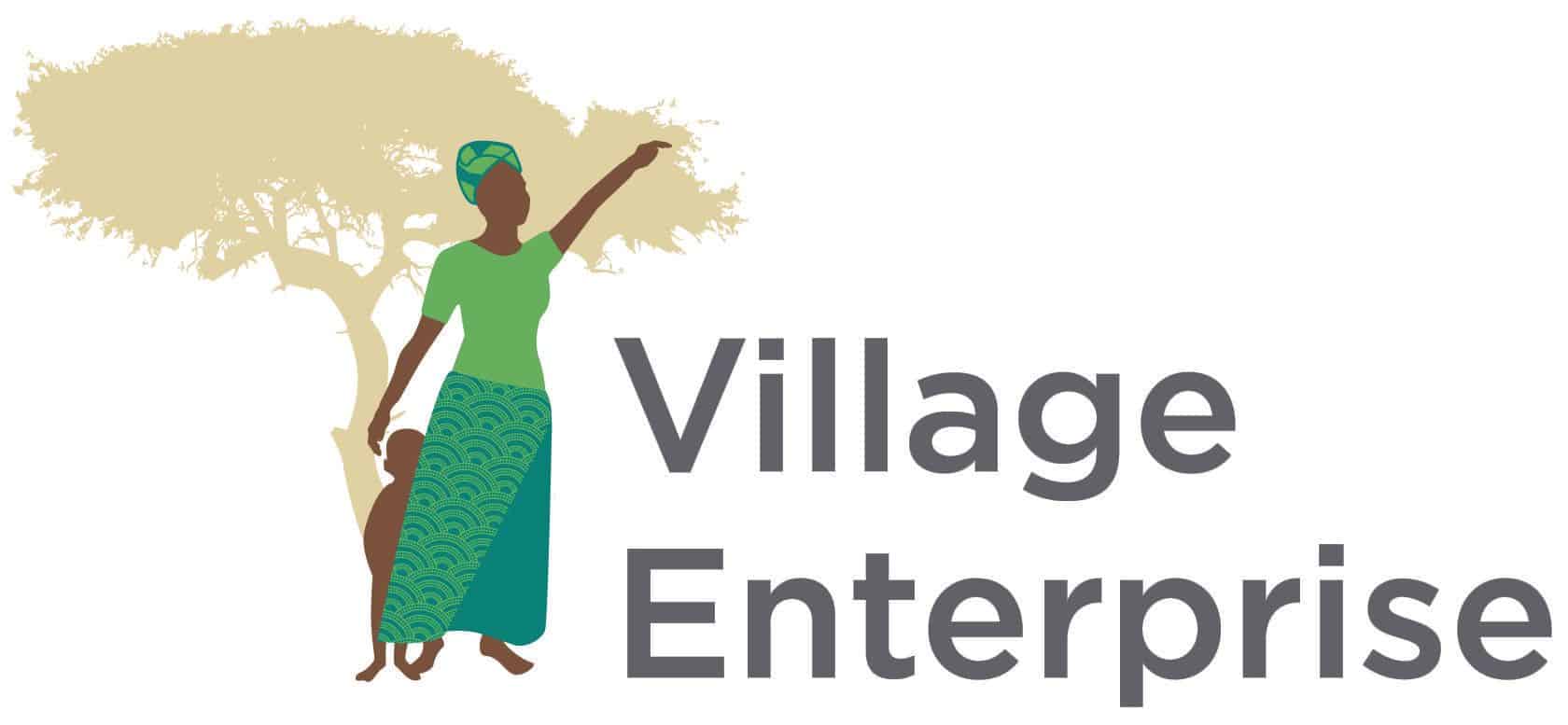 For three entrepreneurial women business partners in Uganda, the emerging COVID-19 crisis posed an immediate threat to their newly started business. Pictured above, the three entrepreneurs, Nancy, Lilly, and Irene stand on their business premises in Patira East Village.
After successfully completing a training program in December 2019 with Whole Planet Foundation's microfinance partner in Uganda, Village Enterprise, these members of the Rubanga Lakica business group were both excited and hopeful. They were eager to start, and armed with the skills, tools, and information they had received during their sessions.
Before joining the Village Enterprise program, Lilly,  Nancy and Irene depended on subsistence farming and casual labor as a means of survival. Lilly had seven children, and only three of them attended school while the others stayed home to take care of their siblings. Of Nancy's three children, only one was going to school. Nancy had to leave home quite early in search of work. Lilly had an ill husband, forcing her to take on the family's breadwinning responsibilities.
Village Enterprise: Providing access to business capital
In 2018 a local village leader introduced the three women to Winnie, a business mentor working with Village Enterprise. After conducting extensive household interviews in the village, Winnie returned in November 2019 with news of hope: they were each qualified to participate in the Village Enterprise program.
In the initial training sessions, the women were introduced to the concept of grant disbursement via mobile money. This was a new system, different from the former cash disbursement method used by other microfinance institutions (MFIs).
Although they had no prior experience with mobile money, Winnie connected the women to a mobile company agent, from whom they acquired their first SIM card registered under Nancy's name. Their initial challenge was lack of a phone, so they would borrow the one Lilly's husband had, take out his SIM card, and insert their new one. Winnie showed them how to safely and efficiently send and withdraw money. She also taught them how to check their account balance whenever they needed to, and kept tabs on them until Nancy bought their own phone.
In February 2020, the entrepreneurs received their first start-up capital grant, which was supported by Whole Planet Foundation.
After receiving their first start-up grant through their registered SIM card, the three women began executing their business plan, which involved constructing a pigsty and rearing pigs.
To start, they bought two pigs worth Ugx 100,000 ($27) and retained a mobile money  balance of Ugx 180,000 ($48) to procure feed and vaccines for their pigs.
Little had they known that COVID-19 would hit Uganda the following month.
Challenges & solutions during the COVID-19 pandemic
When the lockdown pronouncement was made, the three felt devastated, wondering how they would continue rearing their pigs with the emerging restriction on movement.  At this point, shops and stores were closed down, making them feel even more disheartened.
But as the members of the Rubanga Lakica business group say, every cloud has a silver lining. And soon enough, Village Enterprise reached out to them through their phone check-in system. The team Village Enterprise team counseled the entrepreneurs on the importance of using mobile money to transact during this global crisis. The Rubanga Lakica group took up this idea and started using mobile money for business transactions.
Luckily, there was a store selling vaccines and feed at a nearby trading center. They approached the store owner and made arrangements with him to conduct business transactions using mobile money. He agreed to supply them with animal feed and deliver the products directly to their business premises so long as they sent payment to his cell phone number through mobile money. This was how the Rubanga Lakica group saved their business.
So far, their gilt (female pig) is both healthy and heavily pregnant, and they expect its first delivery this October. Their boar is also in good health. Business saving groups are an important component of the Village Enterprise program. The three women use mobile money to remit their monthly savings, allowing them to continue operating while adhering to health protocols. They have already received their second capital grant and intend to diversify their business.
According to each of the Rubanga Lakica group members, the Village Enterprise team has shown them a path to success using just a mobile phone, and they now understand that indeed, knowledge is power.
Thank you to the team at Village Enterprise for sharing this story with us through this guest blog post. Learn more about Village Enterprise on their website.