In the latest edition of the WPF Field Officer (FO) Appreciation Award, the Asia/Pacific Region collected 13 nominations from our regional partners in 2016/17. Congratulations to all the finalists and honorable mention winners!
The Finalists
WPF awarded prizes to 5 finalists. Each finalist received a $500 prize. The prize was split between a cash prize for the FO, up to the value of 1 month's salary and an in-kind prize shared among the field officer and his/her branch. (This was left to the microfinance partner's discretion).
Finalist Awards (in no order)
Country
WPF Partner
Field Officer
Bhutan
RENEW
Ms. Dechen Yangden
Sri Lanka
Berendina
Mr. B.H.D. Ranjith Siriwardena
Mongolia
Vision Fund
Mr. Ulaankhuu Nyamaa
Vietnam
TYM
Mrs. Nguyen Thi Huong
Thailand
Small Enterprise Development
Mrs. Jirawat Keandlaw
Ms. Dechen Yangden, RENEW, Bhutan
Dechen Yangden started at RENEW Microfinance as an intern but was quickly promoted to manage branch operations in Trashing in Bhutan.
The branch had previously experienced high drop-out rate of their borrowers. Dechen helped attract 500 new members, a 30% increase. She  has maintained high portfolio quality, PAR 30 is 1.4% compared to other branches which average 3.5%.
Mr. B.H.D. Ranjith Siriwardena, Berendina, Sri Lanka
Mr. B.H.D. Ranjith Siriwardena achieved 113% of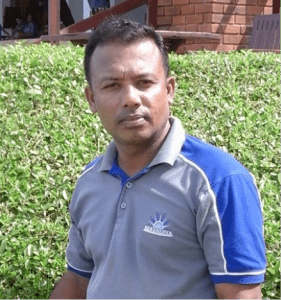 the BMIC disbursement target and 100% borrower repayment. He also led a financial literacy program in collaboration with PLAN International in Sri Lanka. The program identified ultra-poor families and helped them transition to credit after the training.
He introduces clients to new income-generating activities by providing training, raw materials and market linkages. For example, he has helped 10 clients cultivate papayas and has helped another 12 clients start honey bee production.
Mr. Ulaankhuu Nyamaa, Vision Fund Mongolia
Mr. Nyamaa is particularly known for product innovation at WPF partner, Vision Fund Mongolia (VFM). He started a product called "warm home, warm atmosphere," to provide flexible loan terms to allow families to buy the coal they needed to keep their homes warm in the very harsh Mongolian winter.  He also collaborated with VFM's parent organization, World Vision, to develop an equipment loan product.  With this product, clients gain access to equipment or productive assets to make their businesses more efficient (such as sewing machines).  Half of the cost is covered by a grant from World Vision and the other half is repaid by the client as loan.
Mrs. Nguyen Thi Huong, TYM, Vietnam
Mrs. Huong was selected from over 300 FO's nominated because she embodies TYM's ideal qualities of "committed – creative – competent." Her client case load is 19% greater than TYM's average, her portfolio outstanding is 25% greater and her savings balance is 14% higher than TYM's average.   Her repayment is 100%. TYM shared many examples of Mrs. Huong taking initiative and mobilizing local government funds as well as TYM's profit fund to give meaningful assistance to poor clients. She also supports the personal development of clients. For example, with Mrs. Huong's encouragement and guidance, one member in particular was able to develop the confidence and management skills as a TYM center leader and was then elected to the Executive Board of the Village Women's Union.
Mrs. Jirawat Keandlaw, Small Enterprise Development, Thailand
Jirawat started working at SED 20 years ago, when the organization was still a CRS project.  Her first role was as a cleaning lady.  However, she saw clients coming to the branch and was interested in working with them.  She asked her field manager if she could join her in the field.  The SED staff then trained her in accounting so she could work as a field officer.  While the average field officer at SED manages 12 village banks (about 900-1000 members), Jirawat manages 22 village banks, the most in the organization!
Honorable Mentions
WPF also awarded 8 Honorable Mention awards. These recipients received a certificate and a $50 USD cash prize.
Honorable Mention Awards (in no order)
Country
WPF Partner
Field Officer
Samoa
South Pacific Business Development Samoa
Mr. Raymond McCarthy
China
CZWSDA
Ms. Surina
Tonga
South Pacific Business Development Tonga
Mr. Vaisima Peleketi
Indonesia
KOMIDA
Mr. Yadi Mulyadi
Myanmar
BRAC Myanmar
Ms. Thandar Myint
Laos
WFDF
Ms. Koudlapha Vongvilay
Cambodia
Chamroeun
Mr. Cheu Bunnak
Solomon Islands
South Pacific Business Development Solomon Islands
Mr. Junior Anuka
Mr. Raymond McCarthy, South Pacific Business Development, Samoa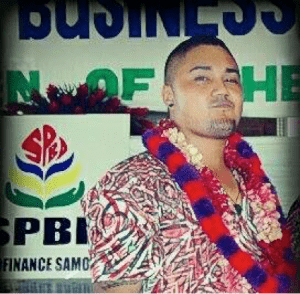 Ms. Surina, CZWSDA, China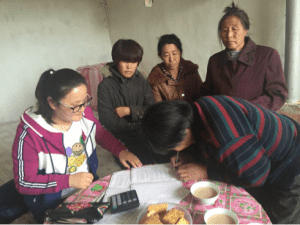 Mr. Vaisima Peleketi, South Pacific Business Development, Tonga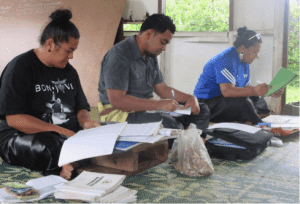 Mr. Yadi Mulyadi, KOMIDA, Indonesia
Ms. Thandar Myint, BRAC Myanmar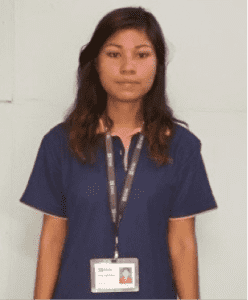 Ms. Koudlapha Vongvilay, WFDF, Laos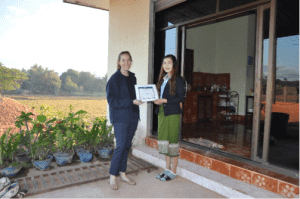 Mr. Cheu Bunnak, Chamroeun, Cambodia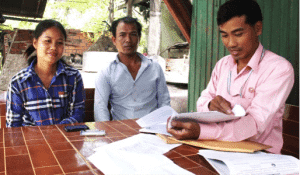 Mr. Junior Anuka, South Pacific Business Development, Solomon Islands