This quarter the Africa/MENA region received 5 client profiles from our implementing partners.
Dative of One Acre Fund Rwanda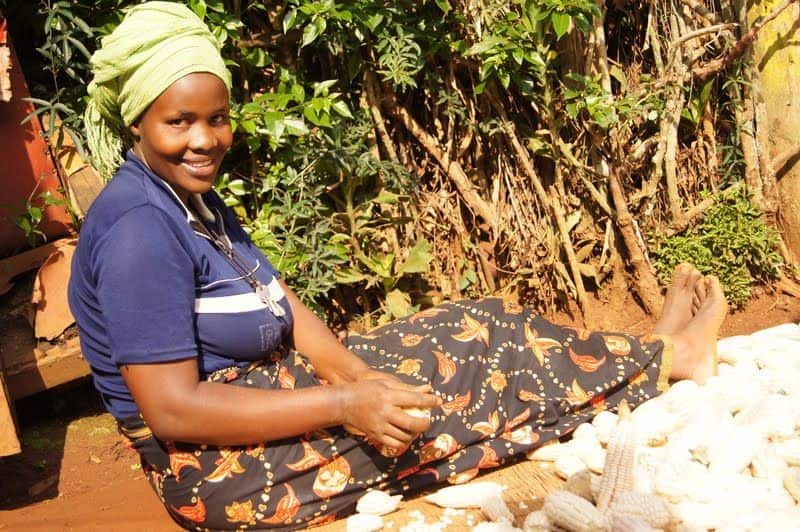 Dative, a farmer in Rusizi, Rwanda, was not always a good farmer. "I never applied fertilizer to my crops, and would grow two or three crops in the same field. I never planted in rows," she recalls. Dative also struggled to manage her farm, often weeding too late. By the end of the season she would only harvest 20 kg of beans.
Since joining One Acre Fund, Dative has been trained on how to plant in rows and use fertilizer. Dative now harvests 200 kg of beans and 500 kg of maize. "My maize has bigger and nicer cobs than before One Acre Fund!" Dative says.
Increasing her harvests was the key to changing Dative's life. "With bigger harvests, our home is better off. We have enough to eat and have begun saving and investing our money," Dative says. Dative has opened a bank account in a savings cooperative, where she saves 30,000 RWF ($46 USD) at the end of each season. With the income from farming, she has also purchased another piece of land, as well as a cow.
But Dative's greatest investment is her business. After an initial investment of 40,000 RWF ($58), which Dative had saved from her work with One Acre Fund, Dative opened a small shop where she sells part of her bean and maize harvest, as well as sugar, soap, cooking oil, wheat cakes, and some vegetables.
The small wooden building with an aluminum roof doesn't look like much, but it has become an important neighborhood business. Although most of her neighbors are farmers, Dative's shop is essential. Some farmers consume their harvests early, before the next season's harvest, and they rely on Dative to supply food for their families. There are other farmers who can't afford imported maize flour and instead prefer to buy it at Dative's shop. "My maize is milled in Rusizi town. The price of maize flour at my shop is 300 RWF ($0.46 USD) per kg, which is about 200 RWF ($0.30 USD) lower than the price of imported maize. This attracts more customers to my shop," Dative says. Dative earns 12,000 RWF ($18 USD) a month from the shop, and hopes to earn even more so she can rehabilitate her house.
"The more you invest, the more you harvest! We correctly practiced the trainings and guidelines we received from One Acre Fund, and now agriculture is a profession I can live on!" Dative beams.
Ernestina of Grameen Ghana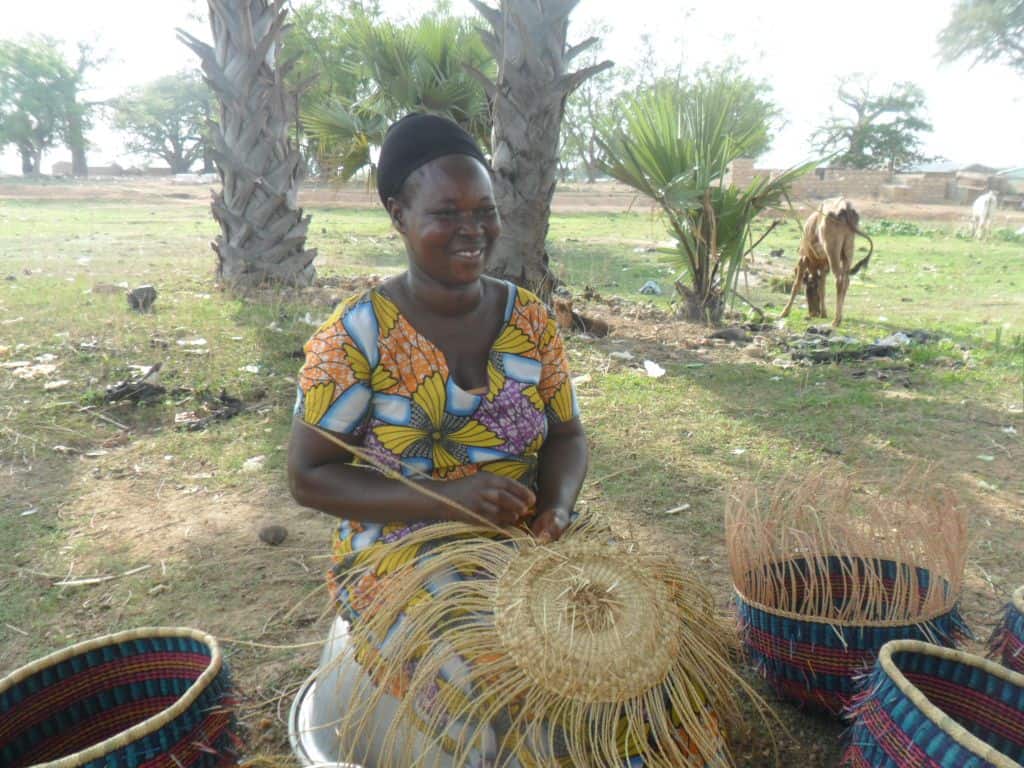 "My name is Ernestina. I am 40 years old, married with four children (3 boys, one girl) three of whom are in school. My elderly son dropped out of school due to some financial difficulties. I do basketry as well as engaged in the sale of straw (raw materials). I am a member of   Yinebome credit group in the   Yarika-Biisi community in Bolgatanga. I have been receiving loans from WPF through Grameen Ghana for the past one year.
Honestly, I have been weaving and selling straws for more than 20 years now. I learnt to weave not as a business but just for the fact that I grew up seeing my parents and any other member of the community doing it. In fact, weaving is the commonest skill here but now, it has eventually become my cherished business. My dream was to become the leading supplier of straw to weavers in the whole Bolgatanga region. However, due to financial challenges, my dream begun withering away.
Thankfully, having joined the Yinebome credit association, my life has been transformed. Before WPF, I depended on my mother's friend and could only manage 2 or 3 supplies a week. In most cases, I would be idling about because my supplier had either travelled or refused to sell to me on credit. But with the coming of WPF, my first loan of GHC 100 ($35) enabled me to do 5 supplies in a week. Now that we are in our fourth cycle, my GHC 400 ($138)loan has enabled me to make up to 15 supplies a week increasing my margin from GHC 45 ($15.50) to GHC 180 ($62) a week. My business has expanded to the extent that I have more demand for straw than ever before. Quite recently, I spent GHC 150 ($50) to prepare my children to go to high school because I do not want them to drop out like their senior brother who is now a metal worker apprentice. Repayment of my loan is so consistent and trouble-free.
I am so grateful to WPF and Grameen Ghana for rekindling my dream. I shall forever remember you in my prayers and hope that you continue helping us as you are doing to fulfill our economic dreams.
Shirin of KIEDF, Israel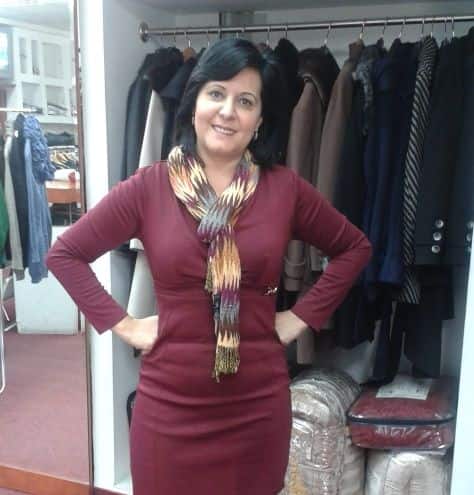 Shirin is a 45 year old mother of three adult children from Reinah. She has an exclusive clothing store in her town where regular and new customers know they can find excellent quality and top professionalism. Shirin sells suits, dresses and on order specialty items. Unfortunately several years ago her husband ran into financial difficulties. Shirin, through determination and sheer discipline which she enforced for her entire family, succeeded in moving the family out of these financial problems and bringing their bank account out of being restrained by the bank.
Shirin needed this loan to assist in paying for a new line of specialty dresses and other items. Due to her family's past banking history, this loan made the difference to be able and bring the stock on time at an excellent price. Shirin wants to continue and see her business grow, one day not having to rely on loans when new stock is needed. She loves bringing beauty into the lives of her customers.
Samah of KIEDF, Israel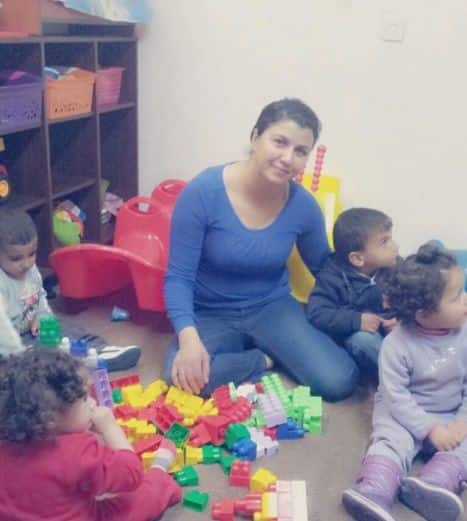 Samah is 37 years old and the mother of four working to ensure a bright future for her family. She has a successful daycare which needed renovations to expand. Before opening her business several years ago, she researched and looked into the need for a daycare in her village. At first she opened with just two children and now her daycare has expanded and the need for her services continues to grow. Samah needed to enrich the toys make renovations to her daycare including a new divider wall to separate play areas and nap time area.
Samah manages her business and is saving money to one day send her own children to study an advanced degree. She and her husband are dedicated to making a good life for the family.
Nasrin of KIEDF, Israel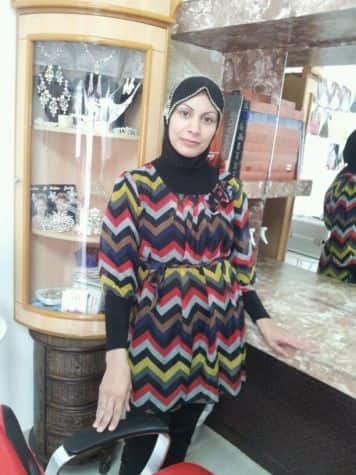 Nasrin is the mother of 2 who, due to tough economic situation of her family,  was forced to leave school after just 7th grade and begin working. She is from Kfar Kanaa. She has always been determined to learn and improve her life.
Nasrin has taken part in several training courses in cosmetics, sewing and design. She is dedicated to making sure her children are well provided for their future. Nasrin opened a small hair salon and began selling dresses as well. She has worked hard and created a wonderful reputation. Her mother in-law is providing a new location for her salon and Nasrin needs to renovate the place. She has the opportunity to expand her business with this small investment and continue to see her income grow.
Nasrin dreams of opening a large salon and evening wear store for the region but most importantly, wants to ensure her children gain an education