Each year, we celebrate the Whole Foods Market® Global 5% Day that seeded Whole Planet Foundation. On October 25, 2005 these funds helped kick start the dream of alleviating poverty through microcredit where Whole Foods Market® sources products.
For the past twelve years, Whole Planet Foundation has received generous support from Whole Foods Market® suppliers who donate funds to help people living in poverty access credit in the form of small loans. Partners who give $25,000 per year are called our "Poverty is Unnecessary Fund" partners, as they are helping us move closer to the words of Grameen Bank Founder, Muhammad Yunus.
This year, $25,000 donors include: Cedar's Mediterranean Foods, Greyston Bakery, High Brew Coffee, Natural Vitality, Reserveage Nutrition, Shoes for Crews, Stacy's, Steaz, Surya Brasil, The Republic of Tea, Rishi, VOSS, and WTRMLN WTR.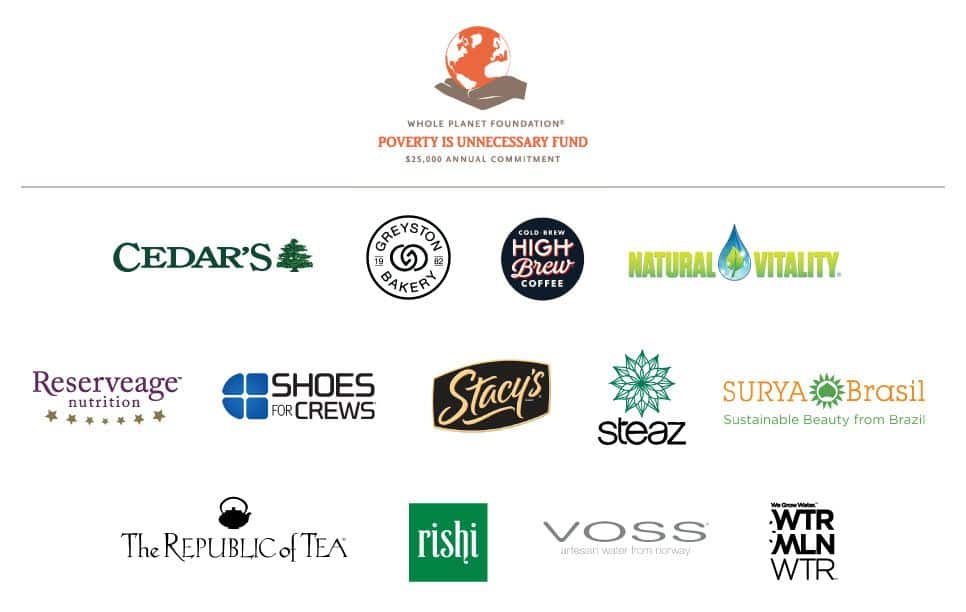 WTRMLN WTR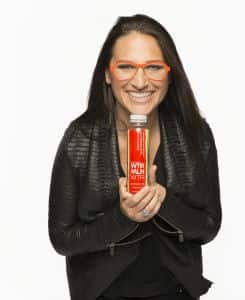 Last October, WTRMLN WTR joined the $25,000 Poverty is Unnecessary Fund to reach female entrepreneurs living in poverty.
"We deeply appreciate and proudly support Whole Planet Foundation's microcredit programs that empower people on our planet – often women – to innovate and address self-defined community issues," says Jody Levy, WTRMLN WTR Founder and CEO.
"As a female-led company, we want to see more women thriving in business leadership. We know that when women lead, their success doesn't exist in a vacuum; it trickles down to positively affect their children, families, and social networks with more job opportunities, better education, and improved wellness including nutrition. In short, a recipe for happier and healthier humans, and THAT is what we are all about: Seeding Change."
Greyston Bakery
Greyston Bakery was founded in 1982 by a Zen Buddhist monk, Bernie Glassman. Through their Open Hiring™  Model, Greyston provides a job  and resources to individuals with barriers to employment, no questions asked. Greyston Bakery creates opportunities for people who have been formerly incarcerated, those with minimal education or past job experiences and individuals who do not speak English.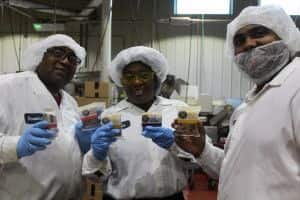 And, because they know that a job is not enough to create a thriving community, they also offer childcare to inspire lifelong learners, community gardens to cultivate a healthy nd sustainable neighborhood, and workforce development programs to build pathways for job advancement.
In addition to giving 2% of brownie and cookie sales to Whole Planet Foundation throughout the year, Greyston currently employs 80 bakers who produce hand made brownies and cookies for Ben & Jerry's ice cream and Whole Foods Market stores. Each decadent treat sold supports the potential of a community, both local and global.
Greyston Bakery has been a supporter of Whole Planet Foundation's programs since 2012, donating $76,762 to fund 968 microloans, giving 5,110 opportunities for a better life for microentrepreneurs and their families.
VOSS
VOSS joined the $25,000 Poverty is Unnecessary Fund last year and is proud to support poverty alleviation through microcredit. In addition to their support of Whole Planet Foundation, VOSS also supports water access in some of the countries where WPF works, including The Democratic Republic of Congo, Uganda and Kenya.
"VOSS is genuinely concerned about poverty and works to alleviate it through VOSS Foundation and our support of Whole Planet Foundation," says Ken Gilbert, VOSS Chief Marketing Officer.
"Our dedication to funding access to clean water, sanitation and hygiene enables community-driven development to increase education and provide platforms for village commerce. It's about more than water—the impact of VOSS Foundation improves lives just like Whole Planet Foundation, who we also support with a $25,000 commitment this year.  This shared mission reflects corporate values that we are honored to share with Whole Foods."
Reserveage Nutrition
Reserveage Nutrition has been a donor since 2016 and has committed $62,500 to poverty alleviation programs all over the world in partnership with Whole Planet Foundation. Their mission is to promote and nourish wellness—one body, one goal, one solution at a time—in a way that incorporates sustainability and equal opportunity for wellness.
Founded by a woman entrepreneur, Naomi Whittel, Reserveage Nutrition shares WPF's mission to help entrepreneurial women around the globe. Reserveage staff have visited microcredit clients abroad in Togo, Paraguay, and Guatemala and domestically in X, X, and X.
Join the Poverty is Unnecessary Project
From October 11-31, look for signs in Whole Foods Market® stores highlighting Whole Planet Foundation supporters at the $25,000 Poverty is Unnecessary Fund level. Look for chances to win partner sweepstakes giveaways on our Facebook page from October 16-31, and if you're in Austin, Texas join us at our Party with a Purpose Benefit and Live Auction on our 12th anniversary, October 25!