Greyston Bakery's unique partnership with Whole Planet Foundation has served to advance both organizations' social initiatives. In addition to supporting job creation at the Bakery, a percentage of brownie and cookie sales benefit Whole Planet Foundation.
We're proud to be supported by a conscious company who doesn't hire people to bake brownies but bakes brownies to hire people. Since launching the partnership, Greyston Bakery has donated over $70,000 to our poverty alleviation projects through microcredit loans across the United States and 68 other countries.
Greyston Bakery creates thriving communities through the practice and promotion of Open Hiring™, which means they provide employment opportunities to people regardless of their background or work history, while offering them the support necessary to succeed in the workplace and to thrive in the community.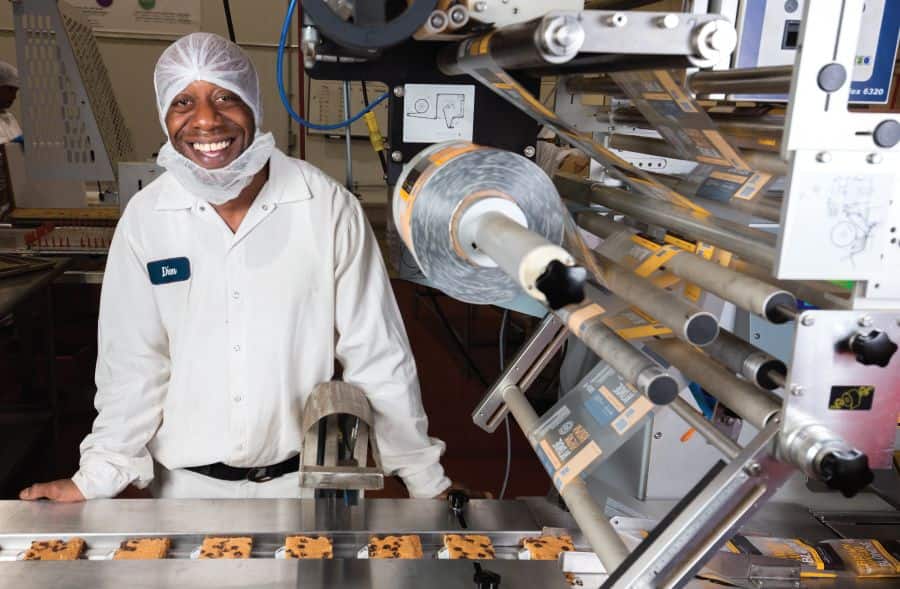 With its 34 year history as a social justice pioneer, Greyston is recognized as one of the country's leading social enterprises that provides individuals opportunities for employment. Their philosophy fuels community development and a commitment to human growth and potential. With tremendous interest in socially responsible business and growing awareness of the massive economic dysfunction driven by poverty, recidivism and a lack of job opportunities for people with barriers, Greyston is poised to capitalize on these factors by launching the Center for Open Hiring™ as a focal point for generating and measuring social innovation impact.  Read Greyston CEO Mike Brady's Statement of Inclusion.