Compete in our Virtual 10K Activity Challenge during November to create opportunity
Grab your running shoes, kayak, skateboard, or whatever gets you moving and travel 10 kilometers (6.2 miles) or more between November 1-30th to complete the Whole Planet Foundation Turkey Trek Challenge to support micro entrepreneurs. Set your own personal goals in November and compete with your friends and family.
Registration remains open for the duration of the Trek, so jump in and join whenever you can.
The first 300 trekkers to register and donate $15 or more will receive a Turkey Trek race medal. All proceeds from the event benefit Whole Planet Foundation's mission to alleviate global poverty through microcredit, and HealthCode's mission to empower people to live healthier lives. The Turkey Trek 10K is presented by Whole Planet Foundation's $10,000 Fund partners. Each of these brands has pledged $10,000 to fund microcredit through Whole Planet Foundation. 


Our 2019 $10,000 Fund Partners
The Seaweed Bath Co.
"The Seaweed Bath Co. is proud to be a member of Whole Planet Foundation's $10,000 Fund for a third year. This year's Turkey Trek provides a perfect opportunity to get our entire team involved in two great causes we are passionate about: helping to alleviate global poverty and improving health and wellness in our communities."
"To support our team and further benefit Whole Planet Foundation and Health Code, The Seaweed Bath Co. is matching each of our team member's donations when they register for the Turkey Trek Virtual 10K," says Co-Founder Allison Grossman.
Divina/Foodmatch
DIVINA has donated $66,517 since they first started supporting Whole Planet Foundation, creating an average of 885 microloans around the globe. In 2019, 2% of the sales of their Dolce "K" olive mix will be donated to support microlending programs internationally and domestically through Whole Planet Foundation.
"The seeds of authentic culinary experiences are sown by small-scale growers and producers bringing their products to market in local communities across the globe. DIVINA has its roots in these special places across the Mediterranean and is proud to support the important work of  Whole Planet Foundation," says Phil Meldrum, President & Founder.
Evolve

Evolve, plant-based protein, joins this year as a new member of Whole Planet Foundation's $10,000 Fund. Their contribution will fund approximately 56 microloans, which will create 299 opportunities for entrepreneurs and their families. We're proud to have Evolve Team Members joining our Virtual 10K this year to move for microloans!
Gatorade Organic
Gatorade Organic takes pride in hydrating and empowering athletes around the world and is a proud member of the $10,000 Fund for the second year. Their $10,000 commitment will help create an additional 299 opportunities for entrepreneurs and their families to lift themselves out of poverty. 
Guayakí
 Guayakí has been a member of the Whole Planet Foundation's $10,000 Fund since 2014. As producers of certified organic, fairly traded and rainforest-grown yerba mate, Guayakí works with farmers in South America to promote sustainable growing practices, to preserve and reforest the land, and to create a renewable income stream–effectively bettering the lives of the local communities.  By supporting Whole Planet Foundation, Guayaki helps fund microloans for entrepreneurs living in poverty to help create additional opportunity. They also serve as a community partner for the Whole Foods Market Team Member Program to Paraguay, where Whole Foods Market Team Members experience WPF's work on the ground.
Mad Hippie
In March of 2019, they donated 20% of the sales of all their facial products to support microlending programs through Whole Planet Foundation in the US and around the globe.
"Mad Hippie is a proud supporter of the $10,000 Fund through Whole Planet Foundation. This initiative provides micro-lending to female entrepreneurs globally, helping to lift up families and provide relief from poverty worldwide," say Sam & Dana Stewart, Co-founders of Mad Hippie.
Nuchas
Nuchas, purveyor of American-made and internationally-inspired hand-held empanadas, is one of the newest member of our $10,000 Fund.
"Nuchas proudly joins the Whole Planet Foundation's $10,000 Fund this year! We truly believe in the initiatives that the Foundation is pursuing and are glad to be a part of helping the less fortunate, tenacious, innovative, and hardworking entrepreneurs all around the globe. The $10,000 contribution will fund an average of 56 microloans which will lead to 299 opportunities for entrepreneurs and their families," says Ariel Barbouth – Founder of Nuchas.  
Organic India
The vision of ORGANIC INDIA is to transform the way business is done, for people, for the planet, for good. Founded in the 1990s, by a small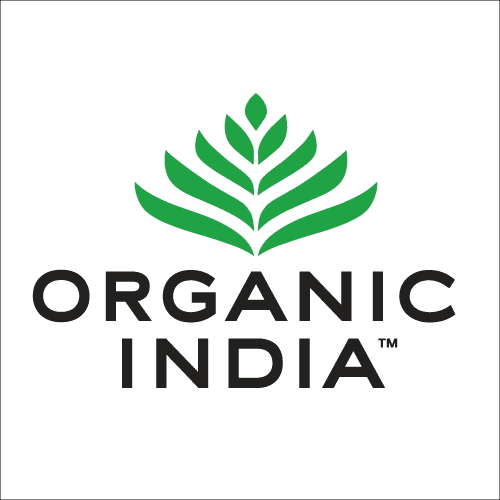 group of people from around the world, ORGANIC INDIA today works with thousands of small family farmers in India to cultivate tens of thousands of acres of sustainable organic farmland.
"ORGANIC INDIA proudly supports Whole Planet Foundation because of our shared understanding that we are all interconnected. We are aligned in our mission to go beyond what's 'sustainable' and work toward regeneration. Whole Planet Foundation understands that to be successful, we must build ecosystems that contribute to a thriving global community to the benefit of everyone on the planet," says Kat Wiranowski, Marketing Director of Organic India.
Pacha Soap Co.
Pacha is another new member of our $10,000 Fund. They believe in ethical sourcing, clean water initiatives, hygiene education, and supporting small business, so a partnership with Whole Planet Foundation fit with their goals to support families around the globe through microcredit.
"Pacha is thrilled to support the Whole Planet Foundation as we both believe in the importance of and opportunity in supporting livelihood empowerment across the world; our partnership with the Whole Planet Foundation is one of the many ways we at Pacha constantly seek to 'Raise the Bar'," says Andy Thorton VP of Sourcing and Impact for Pacha Soap Co.
Primal Kitchen
In just five short years, Primal Kitchen has catapulted from a small but mighty natural foods start-up to a leader in real-food condiments, dressings, sauces, snacks and pantry staples. Primal Kitchen is a new member of our $10,000 Fund, and we are excited to welcome them to this meaningful giving level. This year, Reno Yanes, VP of Sales of Primal Kitchen, joined our South Africa impact visit, where he met microcredit clients of WPF microfinance partner Small Enterprise Foundation.
The Piping Gourmets
As a small business with big values, The Piping Gourmets Co-Founders Leslie Kaplan and Carolyn Shulevitz are proud that their women-owned company is able to support other women entrepreneurs with a $10,000 donation to Whole Planet Foundation. Although they are a small, growing company, they are firm believers in doing their part to help improve the lives of families across the globe.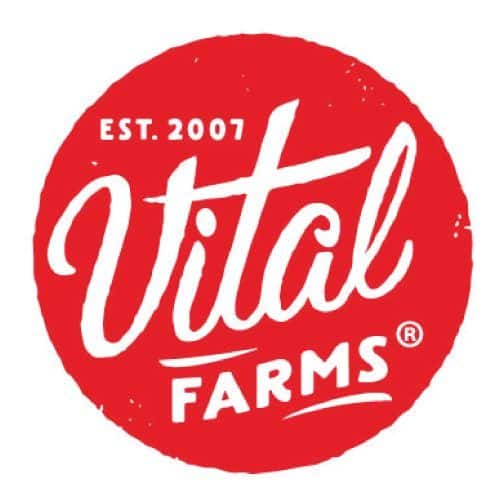 Vital Farms
"Whole Planet Foundation is a great partner that does incredible work supporting tenacious, innovative, and hardworking entrepreneurs all around the globe. We are honored to be able to continue supporting them in their mission to help women with fewer resources start their own businesses," says Matt O'Hayer, Founder of Vital Farms.