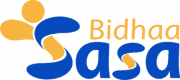 Bidhaa Sasa launched operations in Western Kenya in 2015.
They offer affordable, high quality products to rural clients using Grameen style small group credit.
Products are available on demand, year round, and are all below $100.
As of 5/31/2018, the company has sold almost 12,000 products on credit to farmers and other rural clients.
Products are carefully selected for beneficial qualities, and include solar lamps and radios, and efficient cookstoves.
Location: Kenya
---