Victoria is currently on her second loan with Whole Planet Foundation's microfinance partner MicroLoan Foundation (MLF) Malawi in Gulumba village, near Mulanje. She pays her loan over four months in eight installments, on a fortnightly basis. She decided to take loans from MLF Malawi to improve her standard of living and grow her business.
With her first loan of 20,000 Kwacha (approximately $27.58), she purchased stock such as dried fish, cooking oil, and soap. With her current (second) loan of 25,000 Kwacha (about $34.47), she was able to bring in additional stock, including products from neighboring Mozambique. The most popular items are spaghetti and bread. To save on transport costs, her husband uses a push bike to travel to town and to the border to make stock purchases for the shop. Before she took her first loan, she mostly sold items from her house or by going door to door to neighbors' houses. After she started taking loans from Microloan Foundation, she and her husband built a small kiosk in front of her house using local materials. She hopes to change the thatched roof for a sturdier tin roof soon. Victoria makes between 5,000 -10,000 ($6.89 – $13.79) Kwacha per day in profits. She lives with her husband and two children.
---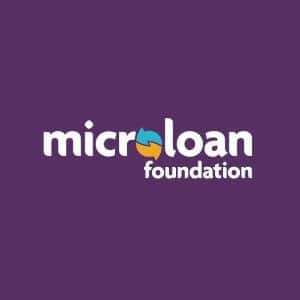 MicroLoan Foundation's mission is to significantly reduce poverty and inequality in rural communities in sub-Saharan Africa. It does this through the provision of microfinance services: small loans; specialized business training and ongoing personal mentoring; whilst facilitating saving and financial planning to women who are completely excluded from financial services, the formal economy or employment.