Joyce is on her first microloan with Whole Planet Foundation's microfinance partner Musoni in Kenya. She has two businesses, which she operates side by side on a busy market street in Homa Bay. The first is a business selling lace curtains. The second is a business selling basic cooking tools, including locally-made small stoves, pots, and wooden spoons. She took a loan of 30,000 KES ($288 USD) to buy more curtains, which she purchases from Nairobi. She prefers the lace curtain business, but told us how she started the cooking tool business as a "back-up" to diversify her profits. On a very good day, she can sell 8 pieces of lace curtains at 1500 KES (about $14 USD) per piece for a profit of 4000 KES ($38 USD).  
---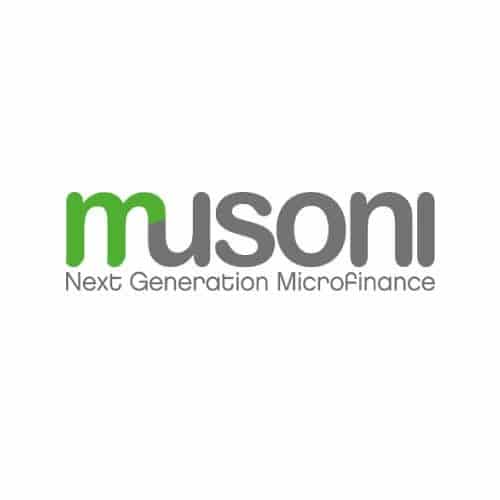 Musoni's mission is to grow, build and maximize the potential of the businesses of the low income and unbanked of Kenya through the provision of affordable, flexible and customer-oriented financial services.
Musoni Microfinance Limited was founded in 2010 and is the first microfinance institution (MFI0 to be 100% cashless and leverages innovative technology to provide financial services to micro-entrepreneurs and small-holder farmers in Kenya.
Musoni delivers financial services that bring financial and social impact to clients through three core financial products in Group Lending, Individual Loans, and Agricultural loans. Musoni has since 2010 disbursed over 260,000 business and agribusiness loans across 25 locations in 12 counties of Kenya.
Over 68% of the agribusiness loans are to women smallholder farmers, who are directly targeted through localized marketing campaigns that are deliberately executed in areas with higher populations of women (rural, marketplaces, churches). To date, Musoni has financed and trained over 72,000 clients with 30% smallholder farmers.