Doña Cuca has been a Grameen Costa Rica member-borrower for six years now.  In Spanish, a little English, and some English-forward patois which she calls "Comecayteliu", she admits her business has not been without its "ups and downs".  Her first loan was for 100,000 colones (about $165USD), 6 months later she obtained a second loan for 150,000 colones (about $250 USD), and the amount for which she qualifies today is 650,000 colones (just over $1,050USD).  Women entrepreneurs with small businesses like Doña Cuca's restaurant are unable, or it is very difficult and ultimately too costly for them to, obtain a loan through more traditional banking system.
Cuca lives right next to her restaurant,  so the property is a bustling household and business operation with an outdoor kitchen, seating for guests, a large TV for watching important soccer games and other local events of interest, and garden areas scattered throughout where she grows cacao, limes, herbs, etc. which she uses for her restaurant menu and also her family's personal consumption.
Cuca's grandfather, as so many immigrants to the Caribbean side of Costa Rica back in the late-19th century through mid-20th century, came from Jamaica via Panamá on a merchant ship, in his search for a better life.  Cuca was born in Limón, the main city and capital of the province also called Limón, and later as a young adult moved to Hone Creek about an hour and a half drive south down the coast to be closer to her mother.
"Con lo que me da, algo arreglo"
[ meaning, with what Grameen Costa Rica's loans afford me, I can fix some things ]
Some of the most popular dishes for which Doña Cuca is well-known and praised in the region are the traditional rice an' bean (rice and black beans cooked in coconut milk), white bean and pigs' feet soup, whole fried snapper, grilled lobster and king fish.  Her chicharrones deserve honorable mention as well – these are thick, meaty cubes of stewed pork belly and rind.  One can enjoy any of these delicious Caribbean foods with a glass of fresh chilled fruit juice also made right on site, including tamarind juice and lemonade.  It also needs noting that Doña Cuca grows her own cacao on her property, where she ferments, dries, grinds, and kneads the beans into a cocoa ball which she uses to makes her own drinking chocolate.  Delicious magic!
These days, during the coronavirus pandemic, Cuca needs to close the restaurant earlier than usual due to government safety regulations.  While she used to close around midnight or up to 1 am even, now she must shut down at 10 pm, and this has reduced her daily revenue, adding yet another challenge to running her own business successfully.  Seemingly unfazed and with the wisdom of her experience, Cuca acknowledges that "One must follow the rules".
Cuca also admits that making consistent loan repayment installments to Grameen Costa Rica is more challenging now than ever, but expresses she is fully aware of the importance of staying up to date with those because "You can't bite the hand which feeds you."
"I want to see all this fixed up and bigger"
In the future, maybe starting next year, pandemic permitting, Cuca wants to begin a food delivery service for homes and businesses in the region.
She also shares, "I have a vision to make a second floor in the back for meetings and parties, so that la gente puede estar más tranquila (folks can be more at ease).
Someone asked Cuca if she was concerned about burglary, theft, and generally ill-intentioned people coming to her restaurant wanting to steal things like the large flat-screen TV in the outdoor dining area, and/or any of the appliances, furniture, etc.  As she simultaneously gave a dismissive look-away with confidence, we learned another local patois word which means something close to "nah", "nope", or "pshaw": a clear, blunt, and resounding Cho!, which sounded a bit like "Chuh".  She was not worried about people like that or things like that happening… they'd have to deal with her!
---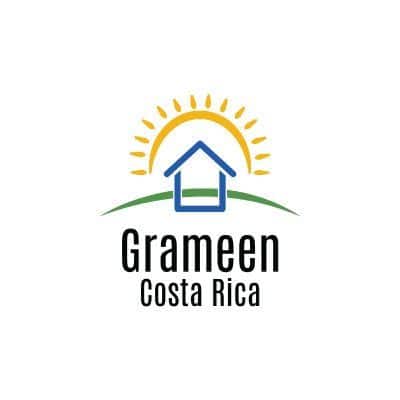 Asociación Costa Rica Grameen is a not-for-profit association formed in April 2006 as a result of a strategic alliance between EARTH University and Whole Planet Foundation. This was Whole Planet's first project since its own inception, and it was initiated as a "Build-Operate-Transfer" (BOT) program in which Grameen Bangladesh expertise was brought to the country to implement Grameen methodology.