Claire is on her 4th loan with Assilassime, Whole Planet Foundation's microfinance partner in Togo. When we met her she was borrowing 180,000 CFA (About $300USD) which she repays over five months (10 installments).
Claire started out by opening a salon in her neighborhood where she braided women's hair. With the business capital, she began to add complementary products such as shoes and purses. The income from this growing business allowed her to change from a small mud brick shed to a metal container shop where she conducts business. This brings in a lot more customers.
In the future she is hoping to learn to treat and style hair in addition to just doing braiding. Her business makes a positive impact on her community, as she now has three apprentices on staff that are learning from her while also helping with the workload (Claire learned the business being an apprentice herself at another salon nearby). From braiding she earns about 8000-12000CFA (about $13.50-$20USD) after covering cost of the goods sold each week and for every pair of shoes she sells she makes a $1.70 margin (after cost of goods purchased with the loan funds) and similarly for the purses she sells. 
---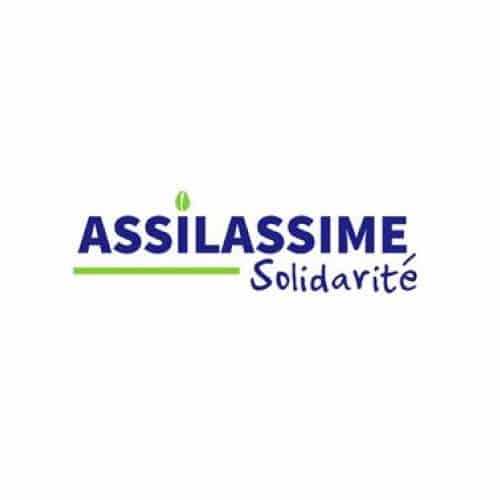 Assilassimé Solidarité ("Hand in hand" in the local Ewé language) is a unique microfinance organization in Togo. It prioritizes vulnerable people: those living with HIV (PLHIV) or a disability, single mothers, widows, sex workers, etc.
The organization does not require any guarantee or collateral from borrowers. It takes into account their personal circumstances in order to accompany them along the road to self-sufficiency. The sense of cohesion which exists within borrower groups results in a very high repayment rate. There are now more than 3,000 people on their waiting list.
The services designed by Assilassimé Solidarité and Entrepreneurs du Monde for these vulnerable and barely literate families, include training, support and advice, loans and savings schemes. The support provided also benefits their families. Assilassimé Solidarité, which was set up by Entrepreneurs du Monde in 2012, is a community organisation under Togolese law, and is waiting for local authorities' agreement before running microfinance activities by itself.
To ensure that it reaches the most vulnerable communities, Assilassimé Solidarité is working in collaboration with 18 local organisations: 6 supporting those affected by HIV, 4 helping people with disabilities and 8 working with widows, single mothers, women porters or sex workers and other vulnerable women.