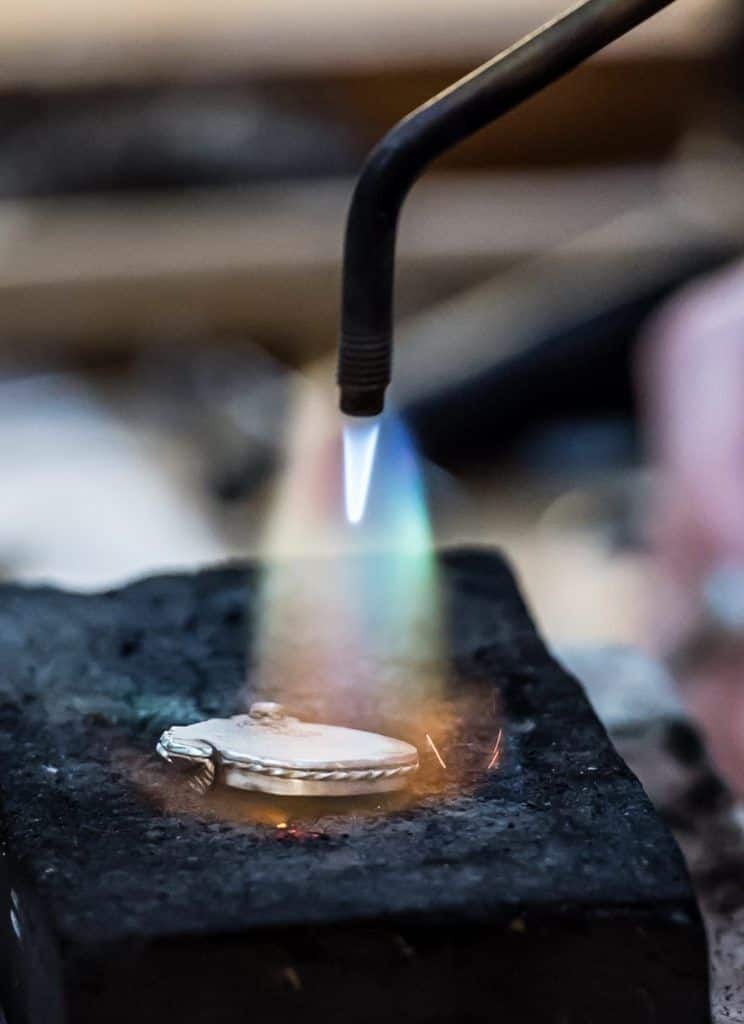 ***Please Note: This workshop requires a separate registration and $10 ticket in addition to general admission. Register for a time slot here.***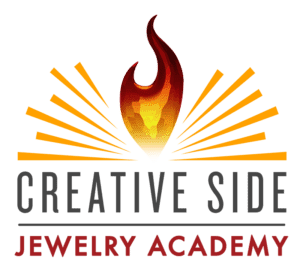 Unleash your creative side and learn how to make your own silver pendant with professional jewelers! All levels welcome. Get hands on with jewelry tools such as the torch, pliers, hammers, and more. You will add design elements by twisting and bending wire and creating granules to fuse to your silver pendant. We will finish your pendant by showing you some polishing techniques and providing a leather cord so you can wear your piece home.
Creative Side Jewelry Academy began in 2006 when Director and custom jewelry maker, Courtney Gray, decided to open the doors of her studio for other jewelry artists to collaborate, share equipment, learn, and teach new skills. The intention of Creative Side is to provide a comfortable, fun, professional and creatively inspiring studio space where anyone can come learn, begin and build a skill set and career in the ever expanding craft of jewelry making. The Creative Side community has flourished over the years and now hosts master instructors from all over the world, year round, right here in Austin. With over 75 courses a semester, students from all over the world come to immerse themselves in the studio and get hands-on with instructors. Offering weekend, week long, evening, and daytime courses that cover a wide array of techniques, students can develop their own approach and style in the craft on their own schedule.
Event Timeslots (7)