In 2005, Whole Foods Market identified microcredit as the vehicle by which it would support the global communities where the company sources products. A company-wide Global 5% Giving Day at Whole Foods Market stores on October 25th resulted in a donation of $525,000, which launched Whole Planet Foundation's mission to fund microlending programs around the globe.
The Poverty is Unnecessary Project starts on October 16th and spotlights our Poverty is Unnecessary Fund partners, who collectively commit to donating $275,000 to alleviate poverty through microloans. The campaign culminates in the foundation's signature event of the year on October 25, known as Poverty is Unnecessary Day. Partners who give $25,000 per year join Whole Planet Foundation's Poverty is Unnecessary Fund.
This year, our $25,000 Poverty is Unnecessary Fund donors include: Alaffia, Cedar's, Dr. Praeger's, Health-Ade Kombucha, Honest Tea, KeVita, pact, Stacy's, TAZO, The Republic of Tea, and Tony's Chocolonely.
Alaffia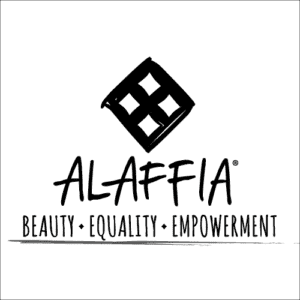 The partnership with Whole Foods and Whole Planet Foundation harkens back to a deep core value that Alaffia co-founder, Olowo-n'djo Tchala has. At a young age, Olowo-n'djo had to leave school to support his family. According to Olowo-n'djo,
"As hard as it was to leave school, I understood the responsibility I had to my family. This translates to Alaffia when we refer to all who are part of Alaffia's mission as our family. A family looks out for one another. And Rose and I feel that alleviating global poverty is something that needs to be pursued together. This core value, that I learned at a young age, is integral to what we do."
In partnership with Whole Foods, Alaffia creates a zero waste bar soap, named Good Soap. Good Soap is made with unrefined shea butter from the Fair Trade female-run cooperatives in Togo, West Africa. It is critical that the employees are compensated fairly for their resources and knowledge, because doing so allows them to support their own families and communities, while living a dignified life. And the impact of Good Soap does not just end with the creation of the product.
A portion of the proceeds of the sales of Good Soap is contributed to Whole Planet Foundation to fund microfinance programs, which helps further the empowerment of communities and alleviation of poverty in Togo and around the globe.
"Suffice to say, Alaffia's relationship with Whole Foods Market and Whole Planet Foundation is a familial one. Through the creation and sale of Good Soap, we are working together as a family to alleviate global poverty", says Virginia Moon, Sr. Director of Marketing for Alaffia.
Cedar's Mediterranean Foods

Cedar's Mediterranean Foods joined the Poverty is Unnecessary Fund two years ago. Founded by Layla & Abe Hanna, the team at Cedar's Mediterranean Foods have made it their mission to bring their products to the world while making a difference.
"As a family-owned business which started from scratch in a kitchen in the Mediterranean, Cedar's understands the impacts of supporting entrepreneurs across the globe in building their own businesses and creating opportunities within their respective communities. Cedar's is proud to contribute to the Poverty is Unnecessary Fund. To date, Cedar's has funded 510 microloans to create approximately 2,685 opportunities for microentrepreneurs to lift themselves and their families out of poverty," says Aimee Tsakirellis, Director of Marketing
Dr. Praeger's Purely Sensible Foods
Dr. Praeger's is a new member of the Poverty is Unnecessary Fund, pledging $25,000 to alleviate global poverty with Whole Planet Foundation. This year, the team from Dr. Praeger's joined us on our experience visit to Miami with Whole Planet Foundation's microfinance partner Grameen America. While in Miami, they met women entrepreneurs who used their microloan capital to expand their businesses.
"Dr. Praeger's is a family owned business that has been around for 25 years. We are happy to partner with and donate $25,000 dollars to Whole Planet Foundation to help support microcredit clients around the globe.  88 % of microcredit clients are women who work to support their families and that is something we understand and support. Whole Planet Foundation is an inspiration to the team at Dr. Praeger's and has certainly given us a new, refreshed look into the impact we can help make to the world around us through Whole Planet Foundation" says Sophia Vitale, Associate Brand Manager at Dr. Praeger's.
Health-Ade Kombucha
Health-Ade is proud to partner with Whole Planet Foundation in their mission to alleviate poverty around the globe through microcredit loans. Health-Ade believes that microcredit is a hand up, not a hand out, to entrepreneurs around the globe.
"This year we are donating $25,000 to Whole Planet Foundation to support the world's poorest people as they start their own businesses. Poverty is unnecessary when we work together to empower people to change their own lives. One of Health-Ade's main pillars, growth, is built upon the entrepreneurial spirit and we are ecstatic for the opportunity to support those building a better life for themselves," says Vanessa Dew of Health-Ade Kombucha, pictured below, right, with fellow co-founders of Health-Ade Kombucha.
Honest Tea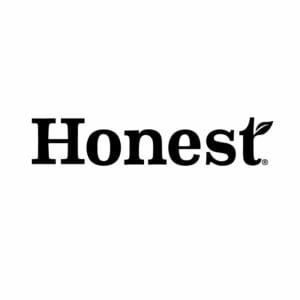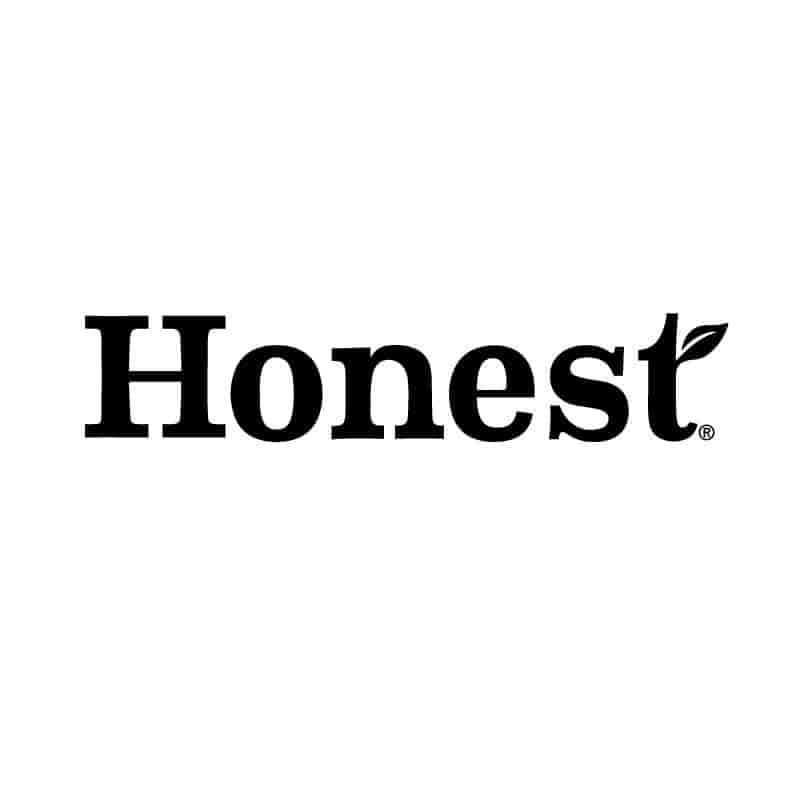 Honest Tea started 20 years ago to create lightly-sweetened bottled teas. Since 1998, they have grown as a mission-driven company and are proud to support Whole Planet Foundation's mission to alleviate poverty through microcredit by joining the $25,000 Poverty is Unnecessary Fund.
"As a total beverage company operating in more than 200 countries and territories, we take our responsibility to the communities we call home seriously, one of our global pillars of support focuses on fostering women's entrepreneurship—providing education, skills-based training, and other personal and professional development resources that help women overcome barriers to success," says Lourdes Grill, Vice President Coca-Cola Natural Strategic Sales Team.  "We appreciate working with like-minded organizations like Whole Planet Foundation who, through microfinance initiatives, have been actively alleviating poverty around the globe for entrepreneurs and their families – specifically supporting women's entrepreneurship around the globe."
KeVita
KeVita, a part of PepsiCo's natural brand portfolio, has been supporting Whole Planet Foundation's mission to alleviate global poverty since 2018.
"Supporting Whole Planet Foundation through our brands has been inspiring for our whole team, and aligns with PepsiCo's mission of providing Performance with Purpose," says Michelle Long, Director of PepsiCo.'s Natural Channel.
Pact
Pact is an apparel brand dedicated to guilt-free and organic fashion. We are excited to have them as a new member of the $25,000 Poverty is Unnecessary Fund this year.
"We are proud supporters of the Whole Planet Foundation, which provides microloans to entrepreneurs. It has become even more important to continue to support after visiting microloan recipients of Grameen America, Whole Planet Foundation's microfinance partner in Oakland, CA," says Colleen Bale-Wright, Director of Sales for Pact.
Stacy's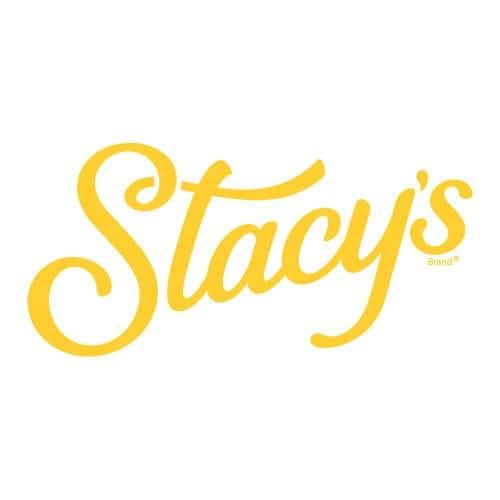 We are thrilled to work with Stacy's, the female-founded pita chip brand dedicated to helping female entrepreneurs grow their food and beverage businesses. Since 2014, Stacy's has donated $111,810 to Whole Planet to help fund 1,614 microloans and create 8,098 opportunities for microentrepreneurs to prosper.
In addition to supporting Whole Planet Foundation, Stacy's passion for advancing women in the workplace shines through their current Rise Project initiative, in which the brand is supporting women across the country in building their businesses through funding, mentorship, and community.
"Empowering the people and specifically female entrepreneurs within the communities we serve is a cause deeplyrooted in Stacy's core values, which is why we continue to support Whole Planet Foundation's Poverty is Unnecessary Project," said Ciara Dilley, Vice President Transform Brands and Portfolio Innovation, Frito-Lay.  "As we enter year six of our partnership, we look forward to furthering this incredible program's impact on global poverty alleviation."
TAZO
Steven Smith, the founder of TAZO, "conjured unexpected flavor blends by mixing unconventional ingredients," building a company with a "spirit of creativity, adventure, and originality." Member of TAZO's team have joined us on impact visits to Whole Planet Foundation's domestic and international microlending programs.
"At TAZO, we are passionate about exploring and sourcing bold teas from around the world and are proud to partner with organizations like Whole Planet Foundation, who empower hardworking entrepreneurs globally," says the Tazo team.
The Republic of Tea
"Whole Planet Foundation has inspired The Republic of Tea for years. We believe poverty is unnecessary and we can make a difference together," says Kristina Tucker, Minister of Commerce and Enlightenment for The Republic of Tea.
This summer, Kristina joined Whole Planet Foundation in Miami to witness the power of microcredit in the United States. We met entrepreneurs like Yareli, who used her loan capital from WPF partner Grameen America to buy flour, eggs, and other supplies for her Honduran bakery. Yareli sells her baked goods directly from her storefront and also provides her breads to local stores in her community.
Tony's Chocolonely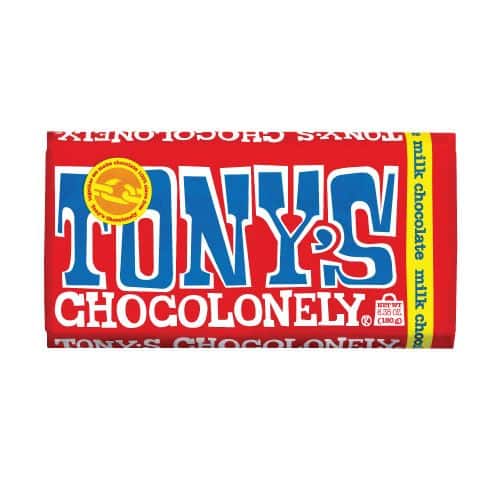 Tony's Chocolonely is a new member to the Poverty is Unnecessary Fund this year. Tony's deep mission and values align with Whole Planet Foundation's mission to alleviate poverty, and we are excited to welcome them into this generous giving level in 2019.
"The mission of Whole Planet Foundation is directly related to Tony's mission of ending slavery in the chocolate industry, which is a direct result of extreme poverty traps. By alleviating poverty and demanding fair cocoa prices, we can collectively change chocolate for the better," says Dena White, US Marketing Manager for Tony's Chocolonely.