Our annual Prosperity Campaign has raised over $2.7 million since March 1st because of your support! In addition to donations from individuals and Team Members in Whole Foods Market® stores and online, generous Supplier Partners in our $100K Fund and the $50K Supplier Alliance for Microcredit support this effort and together represent an additional $1.2 million pledged in contributions for 2018.
The $50K Supplier Alliance for Microcredit 
Alaffia
"Our relationship with Whole Foods Market® and Whole Planet Foundation® can be traced back to Alaffia's beginnings. Founders Olowo-n'djo and Rose knew it was a space they wanted to enter early on, and a collaborative effort between Alaffia and Whole Foods Market took shape. One result was a bar of soap that would build schools and contribute to global microfinance programs around the world, empowering the most in need with the financial wherewithal to grow their businesses. That product is Good Soap," says Daya V. Fields, SVP Marketing & Product Development.
Among the numerous microlending programs supported by Whole Planet Foundation is Entrepreneurs du Monde (Entrepreneurs of the World) which has a location in Lomé, Togo. Whole Planet Foundation has committed $1,000,000 to this microfinance partner with the hopes of impacting 10,055 new microentrepreneurs. Currently, 99% of their recipients are women business owners, helping drive gender equality efforts in West Africa.
Through the Whole Foods Team Member Volunteer Program, Alaffia has been honored to host WFM team members in Togo for the last 2 years, joining them in visiting Entrepreneurs du Monde and some of their microcredit clients as well as allowing them to witness firsthand Alaffia's raw ingredient process using traditional methods at their women's cooperatives and to participate in community projects like building a school.
"We are incredibly grateful for this relationship and are proud to support the Whole Planet Foundation's Prosperity Campaign, their work in microfinance and alleviating poverty around the world," says Fields.
Bonafide
Bonafide Provisions is a new $50K Fund partner this year, committed to funding approximately 275 microloans through their support! As a woman founded company, they are proud to partner with WPF to support women entrepreneurs.  
"We are honored to join the efforts of Whole Planet Foundation to empower microentrepreneurs around the globe. I am particularly excited to support other female entrepreneurs, through access to microcredit, so they can support their families and contribute to their communities. It was my instinct as a mother that led me to discover bone broth and to ultimately start Bonafide Provisions out of a desire to help others find foods that support healing and good health – I wholeheartedly believe women have so much to offer and deserve the opportunity to make an impact." -Sharon Brown, Founder & CEO, Bonafide Provisions 
 Boulder Brands
Boulder Brands is a new member of our Supplier Alliance for Microcredit New Supplier Alliance for Microcredit partner, Boulder Brands, is committed to donating $50,000 in 2018 to alleviate global poverty. This contribution will fund approximately 275 microloans to create 1,440 opportunities for microentrepreneurs to lift themselves and their families out of poverty. In 2018, $1 from the sale of Boulder Brands Gardein's meatless products and Udi's assorted breads will be donated to support microlending programs through  Whole Planet Foundation. The team at Boulder Brands is excited to support female entrepreneurs on the road to creating their own prosperity.
Frontera Foods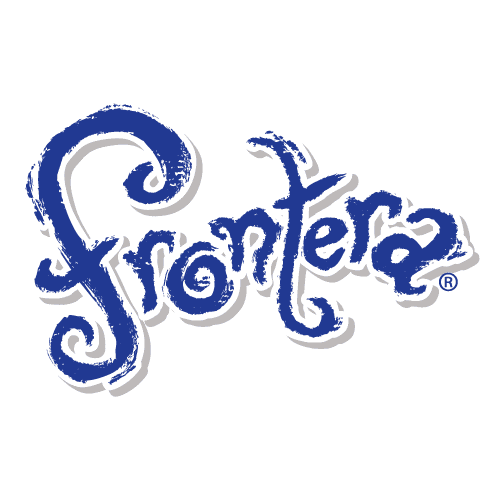 Founded by Chef Rick Bayless, Frontera Foods is also a proud new member of our Supplier Alliance for Microcredit. Rick opened Frontera Grill, his first restaurant, in 1987. He launched Frontera foods almost a decade later. Rick continues to guide Frontera Foods' mission: to bring the culinary richness of Mexico to kitchens everywhere, so all of us can create authentic, flavorful food that brings people together and connects them with the bold taste and spirit of Mexico.
Now, Frontera Foods is supporting entrepreneurs in Mexico and around the world through their pledge to donate $50,000 to fund microcredit through Whole Planet Foundation in 2018.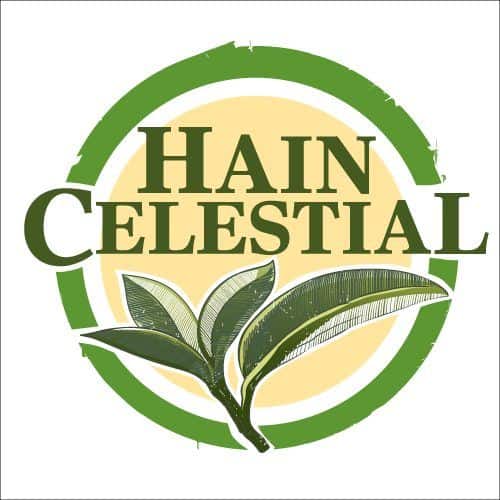 Hain Celestial
Hain Celestial has been supporting Whole Planet Foundation since 2008 and has donated half a million dollars to our efforts to alleviate poverty.
Haven't heard of Hain Celestial? You may be familiar with their family of brands, which includes Alba Botanica, Arrowhead Mills, Avalon Organics, Celestial Seasonings, and many more. Their significant donations over time have created approximately 2,747 microloans and more than 14,000 opportunities for microentrepreneurs around the globe. 
HiBall Energy
HiBall Energy has been a member of our $50K Supplier Alliance for Microcredit since 2017 and joined the Whole Planet Foundation team on an Impact Trip to Guatemala last year. In Guatemala, members of the HiBall Team, including videographer Brian Niles, met microcredit clients of our microfinance partner Friendship Bridge.
Hear why the HiBall team believes it's important to give back to communities around the globe and learn about the businesses microcredit clients are starting in the community of Huehuetenango:
IZZE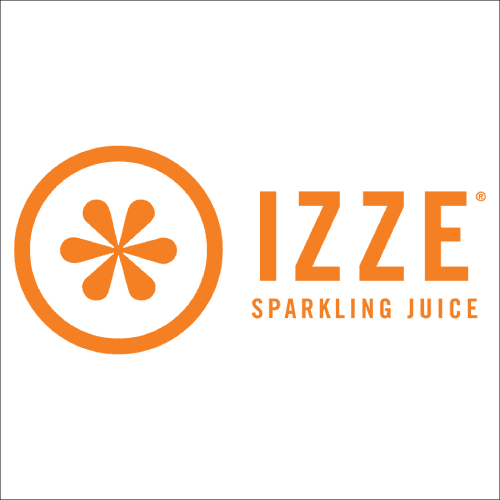 IZZE continues to support poverty alleviation around the globe as a member of the Supplier Alliance for Microcredit, committed to contributing another $50,000 this year! To date, they have donated $310,000 to fund approximately 4,628 microloans and create over 25,000 opportunities for microentrepreneurs and their family members to prosper.
ORGANIC INDIA
ORGANIC INDIA has long supported Whole Planet Foundation because they have seen first-hand the significant impact that microcredit has had in their home region of Uttar Pradesh, India. The brand is committed to regenerating communities, the environment, and providing meaningful livelihoods to farmers.
"Here, we work with thousands of small family farmers to provide meaningful livelihoods and regenerate communities via shared abundance; this is not charity, but redistributing wealth by redistributing opportunity. We believe that all people are interconnected. We are cohabitants of the same home, and in order to take care of it, we have to take care of each other," says the brand.
Sambazon 
Sambazon has donated over $210,000 since 2011 to fund microcredit loans through Whole Planet Foundation in Brazil and around the globe.
In addition to their support of Whole Planet Foundation, Sambazon is proud to support communities in Brazil to support family farmers who harvest the Açai that the company sells.
This is Jane, one of the 30,000+ family farmers that Sambazon works with in Brazil, many of whom are women. These women climb 50-foot palm trees, hand-harvesting Açai so they can sustainably farm a product that provides them not only with food for their family, but a wage that pays well above the required fair-trade standards.
Sambazon works closely with Jane and women like her to make sure they're providing the things they need in their community – like education, healthcare, clean water, and access to community resources. These women are the backbone of their communities and Sambazon is proud to work with them.
Seventh Generation
Seventh Generation has donated $500,000 to alleviate poverty through microcredit with us and has pledged $50,000 in 2018. Their giving over time has created approximately 2,747 microloans and more than 14,000 opportunities for microentrepreneurs around the globe.
Employees of Seventh Generation have visited microcredit clients in the USA and around the globe in Togo, Paraguay, and Guatemala. Gayle Grindley of Seventh Generation shares why Seventh Generation alleviates global poverty through Whole Planet Foundation:
Traditional Medicinals 
Traditional Medicinals has contributed $255,949 to fund 4,292 microloans and create 23,440 opportunities for microentrepreneurs to flourish. This year, they proudly pledge another $50,000 to support microcredit clients of Whole Planet Foundation's microfinance partners.
In addition to funding microcredit, Traditional Medicinals has a deep mission to give back in communities where they source their teas. Since Traditional Medicinals' founding in 1974, it has adopted responsible business practices into its operations, from sourcing and packaging to distribution and voluntary certifications. 100% of its tea and herbal tea products are Non-GMO Project Verified, and 98.9% of the botanical raw ingredients sourced are organic.
Traditional Medicinals is also committed to social development projects funded in sourcing communities — and women and girls are the programs' greatest beneficiaries. Recently, Whole Foods Market featured one of Traditional Medicinals' programs, the Revive Project, which focuses on water security interventions in the senna-growing villages of Rajasthan, India. In 2009, Traditional Medicinals, Traditional Medicinals Foundation and WomenServe launched the project in the Thar Desert, one of the driest places on earth where temperatures can reach as high as 122°F. Women and girls must walk miles for hours each day in search of water for their families, crops and livestock.
Learn more about Traditional Medicinals' work in the full blog post, recently featured on Whole Foods Market's Whole Story. 
Weleda
Almost 100 years ago, Weleda personal care was developed to connect people with nature.  Built upon a mission to make a difference in the world, Weleda NATRUE certified natural personal care is consciously crafted via sustainable and environmentally-friendly production processes. As a brand that ethically sources ingredients via 50 Fair Trade partnerships across the world, it's only natural that Weleda is excited to participate in our mission to empower women to start or expand their own home-based businesses. This year, Weleda will pledge $50,000 to alleviate global poverty.  Hear from Weleda CEO Rob Keen on why this pledge is so important to the brand: