This year, we honor generous members of the Supplier Alliance for Microcredit annual $50,000 giving level who are collectively committing $650,000 in 2020 to alleviate poverty in the United States and around the world through microcredit. These like-minded brands are committed to supporting microentrepreneurs, primarily women, with opportunity. The microloans they fund can help a woman start or develop a small business, mostly home-based. Read more to learn how these brands support Whole Planet Foundation's mission to empower people living in poverty in 77 countries.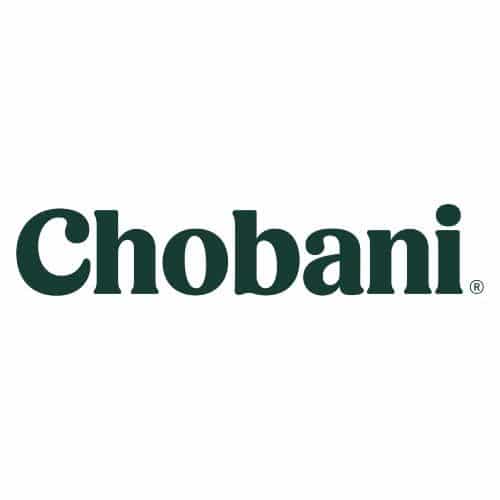 Chobani
Chobani's founding mission continues to be "better food for more people." The brand supports "strengthening communities, improving childhood nutrition and wellness, and helping those in need." For the past two years, Chobani has been a member of the Supplier Alliance for Microcredit, funding small business loans for entrepreneurs living in poverty in the United States and around the world. 
Frontier Co-Op
Whole Planet Foundation was proud to award $50,000 Fund member Frontier Co-op the 2019 Whole Planet Foundation Trailblazer Award. In 2007, Frontier Co-op created their Well Earth sourcing program not only to ensure the sustainability of its products, but to empower its growers. Establishing these long-term relationships in often remote areas helps blaze the trail for Whole Planet Foundation to alleviate poverty in communities through microcredit. Since 2014, Frontier has supported Whole Planet Foundation, donating $565,001 to fund 9,228 microloans and create 49,647 opportunities for microentrepreneurs and their family members to flourish.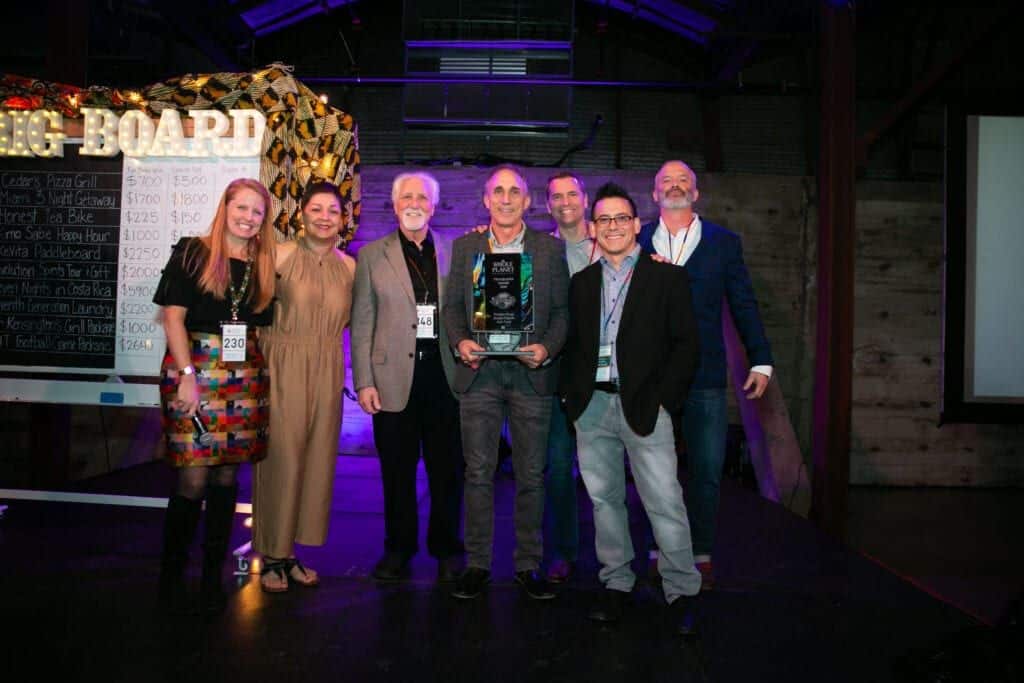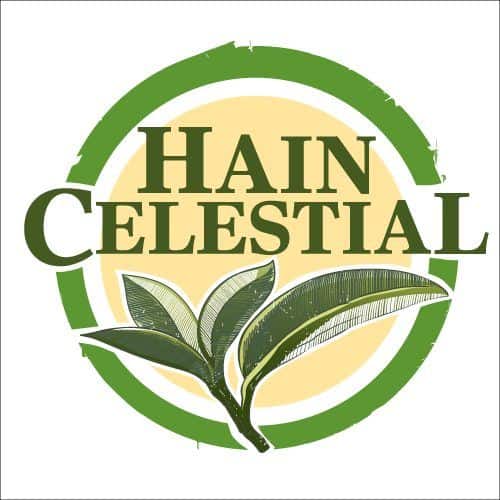 Hain Celestial
Hain Celestial's impressive portfolio of brands includes Terra Chips, Alba Botanica, Earth's Best Baby Food, Celestial Seasonings, and many more. Hain Celestial believes in "growing sustainably while continuing to implement environmentally sound business practices and manufacturing processes."  Hain Celestial is a proud founding member of our $50,000 Supplier Alliance for Microcredit annual giving level since 2008. They have contributed $500,000, funding 18,975 microloans and 106,190 opportunities for microentrepreneurs and their families.
HiBall Energy
HiBall Energy has been supporting Whole Planet Foundation at the $50,000 level for three years. In 2017, members of HiBall Energy's team joined us for an impact visit in Guatemala. Learn more about why HiBall supports our mission to alleviate global poverty in this video.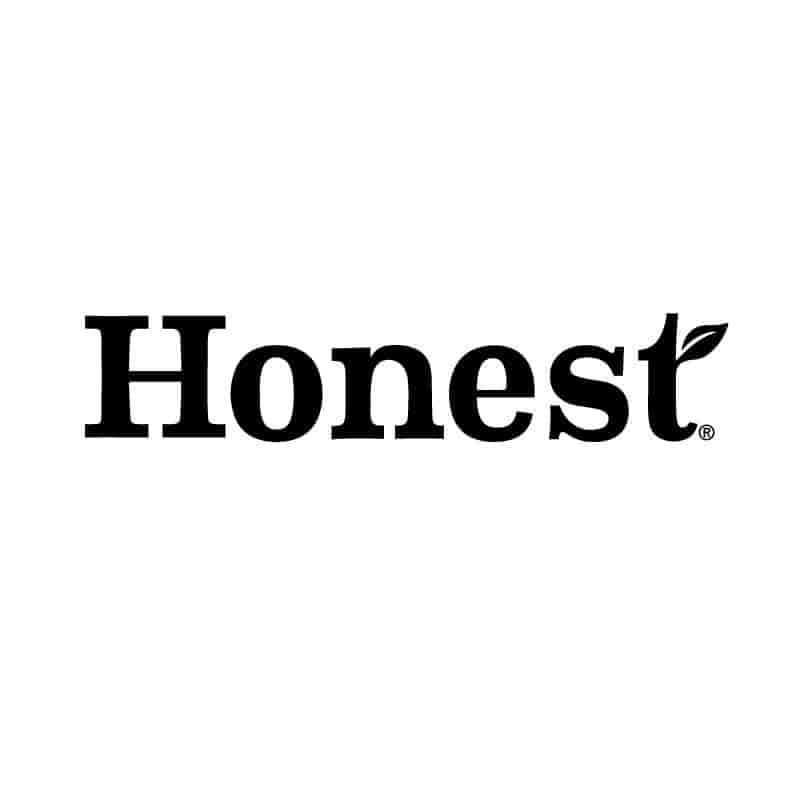 Honest Tea
Honest Tea has moved up to the $50,000 Fund level in 2020 to support additional microentrepreneurs with opportunity. One of Honest Tea's goals is creating economic opportunity. Since they began their Fair Trade journey sixteen years ago, they have paid more than $2 million to supplier partners in Fair Trade premiums in places like India, where Whole Planet Foundation funds microcredit. Their support of Whole Planet Foundation will create additional economic opportunity through the funding of microloans for entrepreneurs living in poverty to start or develop a small business.  This will help microentrepreneurs lift themselves and their families out of poverty. 
KeVita
KeVita, a part of PepsiCo natural brands, supports Whole Planet Foundation's mission as a $50,000 Fund donor for a second year.
"Visiting South Africa this summer with Whole Planet Foundation on behalf of KeVita was a truly inspiring experience that I will continue to carry with me throughout my career at PepsiCo. The experience has allowed me to be an advocate within our organization for the cause and the Foundation. Incorporating microfinance and poverty alleviation into my everyday job, through our partnership with Whole Planet Foundation, has made my job so much more fulfilling," said Katie Kowalski, Strategy Manager of PepsiCo's Natural Channel.  Read more and watch the video.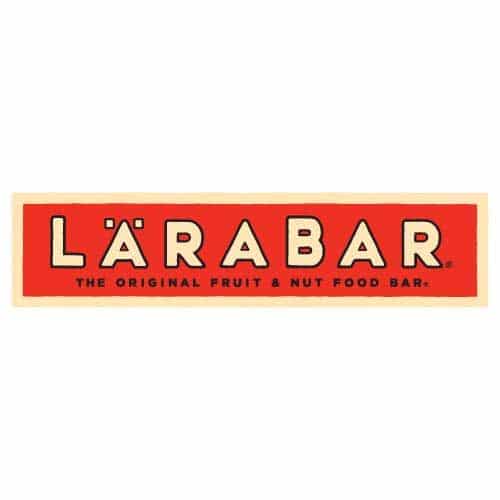 Laräbar
Lara Merriken is the woman who founded Lärabar. On a hike in Colorado, Lara had the idea to use simple ingredients and turn them into a line of bars with simple and recognizable ingredients. Today, Lärabar is proud to be a new member of the $50,000 Supplier Alliance for Microcredit, supporting Whole Planet Foundation's work to reach more women entrepreneurs. With the average first microloan Whole Planet Foundation funds hovering around $176, Lärabar's generous donation will create approximately 284 microloans for entrepreneurs living in poverty.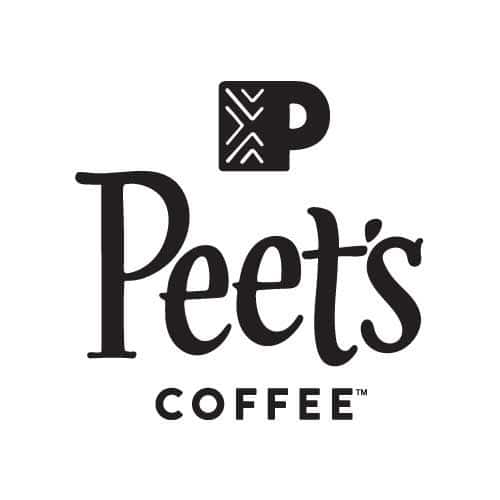 Peet's Coffee
Peet's Coffee is joining Whole Planet Foundation as a new $50,000 donor in 2020. Peet's has a long-standing belief that when we take care of farmers and invest in their communities, it actually results in a better quality coffee. "We are 100% quality obsessed, closing in on 100% responsibly sourced in 2020. We are tripling down on our efforts to reach every coffee supplier, measure conditions in their communities, and collaborate on continuous improvement to ensure that every coffee we select is responsibly sourced. And it's all third-party verified," explains Doug Welsh, Roastmaster at Peet's Coffee. Peet's is proud to align with partners like Whole Planet Foundation that share common goals of improving livelihoods and empowering entrepreneurs around the globe.
Sambazon
"Sambazon is thrilled to partner with Whole Planet Foundation to advance our triple bottom line philosophy of achieving environmental, social, and economic impact through our business. At Sambazon, we partner with thousands of family farmers to facilitate sustainable harvesting, manufacturing and marketing of organic Açaí to the world. We also give a percentage of our fruit purchases back to our partnered Amazonian communities. Whole Planet Foundation is a powerful ally as we work to achieve these goals," says Erin Lee, Senior Vice President of Sales for Sambazon.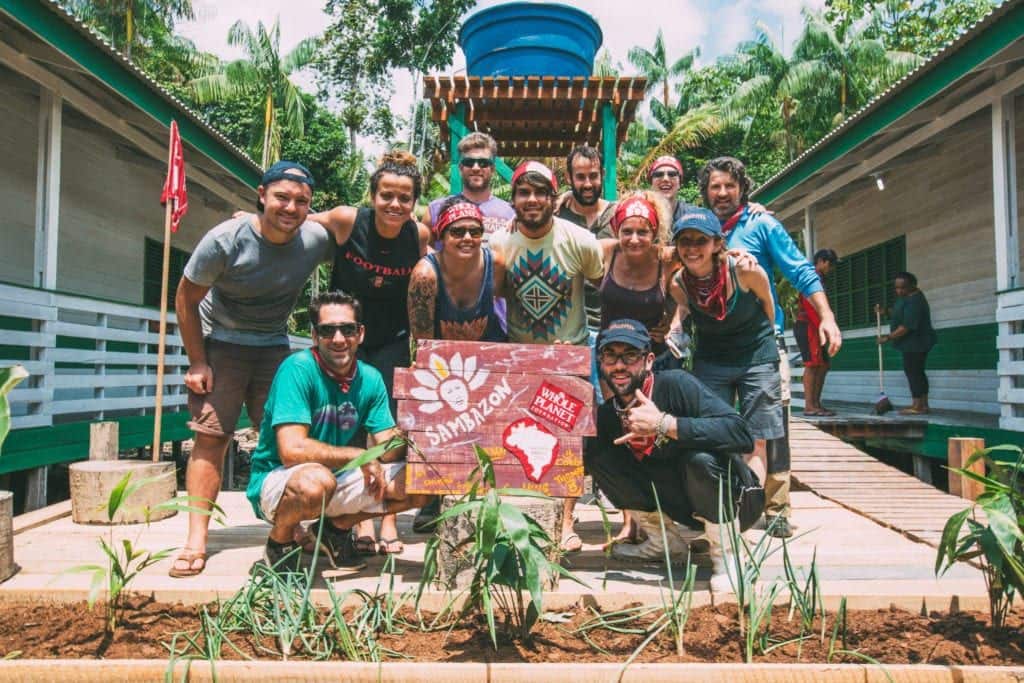 Watch this video to hear from co-founders Ryan Black, CEO of Sambazon, and his brother Jeremy Black, discussing Sambazon's business focus on people, planet and prosperity.
Seventh Generation
"Seventh Generation is thrilled to be in our thirteenth year of support of Whole Planet Foundation. At Seventh Generation we believe business should be a force for good, and our mission to transform the world into a healthy, sustainable & equitable place for the next seven generations aligns closely with the mission of Whole Planet Foundation to alleviate global poverty through microfinance," says John Fitzgerald, Customer Business Manager for Seventh Generation. 
"Having the opportunity to go and meet some of the microcredit clients in South Africa was a life changing experience for me, and makes me extremely thankful to work for a brand like Seventh Generation that is so committed to using business as a force for good."  Watch John meeting clients in South Africa. 
Stacy's Pita Chips
Stacy's Pita Chips was founded by a female entrepreneur and is proud to support other women around the globe through a $50,000 donation to Whole Planet Foundation this year. Lisa Honeycutt from the Stacy's team joined Whole Planet Foundation in South Africa last year to witness the impact of Stacy's generous donations. Watch this video to hear Lisa explain why Stacy's believes in alleviating poverty through women's empowerment.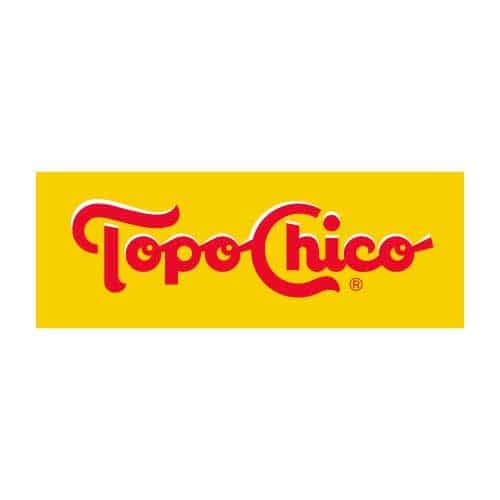 Topo Chico
New to the Supplier Alliance for Microcredit this year is Topo Chico. The brand is committed to supporting poverty alleviation programs around the globe with a $50,000 contribution this year.  Their support will fund approximately 284 microloans for entrepreneurs, primarily women, living in poverty.  
Traditional Medicinals
Traditional Medicinals is a long-time partner of Whole Planet Foundation, contributing over $355,949 since they began their support in 2008. Traditional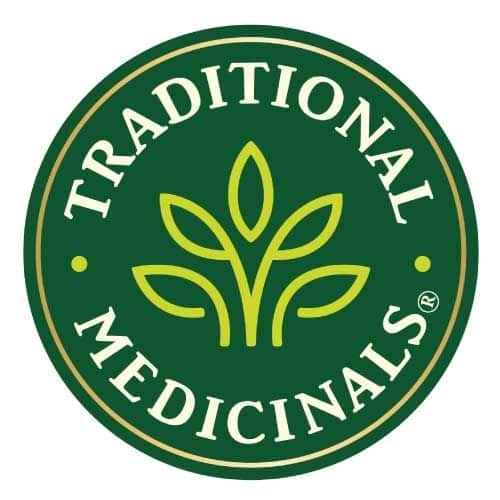 Medicinals has also hosted Whole Foods Market Team Member Volunteer Program participants in India.  "The microlending program that Whole Planet Foundation supports positively impacts lives around the globe.  I had the opportunity to meet women below the poverty level in India and see how these loans provide funds to help them start a business, buy livestock and improve their lives," says Traditional Medicinals' Chief Marketing Officer Vicki Isip.
To date, suppliers like these brands have contributed $14 million to Whole Planet Foundation since our inception, helping the Foundation to disburse $85 million through a world-wide network of microfinance partners, funding 4 million microcredit loans, and creating 21,300,000 opportunities for low-income entrepreneurs in 77 countries to generate income for themselves and their families to live a better life.  We are so grateful to our supplier donors for their commitment to alleviating global poverty!