As we begin 2015, many of us are setting new intentions for the year ahead. We would like to share some stories about some of our supplier partners and products that support a healthier regime for the new year.
Taking time to relax and breathe with the Spoonk acupressure mat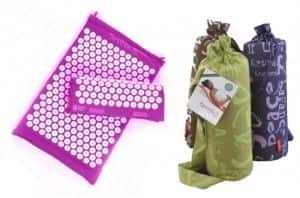 Holiday stress can sure take a toll on the body! Made from organic hemp, special acupressure mats created by our partner Spoonk can help support a healthier routine. The Spoonk Mat was born out of a compassion toward people who experience a lack of deep sleep, tension and muscular pain, as well as stress and anxiety. For the 2015 year, Spoonk is generously donating $3 per large mat and $1.50 per small mat (travel size) sold to support our mission in Whole Foods Market stores where their products are sold. If these products aren't sold in your area, you can check them out online.
Focusing on hydration with O.N.E. Coconut Water
Whether it's through water or other liquids, it's important to stay hydrated, and if you're like me, I feel like I can never hydrate enough! I am resolving to change that this year by keeping a water filter by my desk at work and committing to drink the contents each day. In a pinch, I often grab coconut water, which can help provide deeper hydration and added electrolytes than just water alone.
One of the many brands out there is O.N.E. Coconut Water. O.N.E.'s story began in Sao Paulo, Brazil (where we fund microcredit) in 2005 when two MBA students developed a business plan to brand and launch a line of healthy, all-natural coconut water in the U.S. market. After their business plan won 1st place at the largest Latin American Business Plan competition, Rodrigo and Eric decided to turn their idea into a real business, with the conviction that one day Coconut Water would be a $1 billion beverage category in the U.S. Now, their products are sold in retail outlets worldwide, and in 2015, our Ten Thousand Dollar Fund partner O.N.E. Coconut Water is generously donating 1% of sales from their 1 liter products sold in Whole Foods Market stores companywide to give microentrepreneurs the chance to start their own businesses to lift themselves out of poverty.
Keeping up energy throughout the day with Steaz organic green tea on the go
Steaz makes delicious organic and fair trade certified green tea-based beverages in two product lines – Iced Green Tea and Energy drinks, and they have been a partner of Whole Planet Foundation since October 2011 by donating half a penny per unit of every product sold in Whole Foods Market stores to support our mission.  Total donations since October 2011 have exceeded $52,000 and the Steaz brand continues to grow each year which translates into greater support of Whole Planet Foundation.
My go-to that gives me that extra boost throughout the day is a can of the very tasty Steaz organic energy drink.  It is nutritionally packed with green tea, yerba mate and guarana berries along with acai and B vitamins. Learn more about Steaz and their commitment to fair trade practices around the world.
Committing to an exercise regime through yoga
Yoga can be a great way to alleviate stress, stay fit and channel new energy for 2015. Our friends at CorePower Yoga have studios all across the U.S. – even in Hawaii! Since our inception, CorePower Yoga has donated more than $50,000 to help lift women and their families out of poverty, through yoga donation classes and their Yoga on the Rocks outdoor events, pictured below.
If you're interested in checking out yoga or are setting new intentions to get back at it, check out their studio locator to see if there's one near you.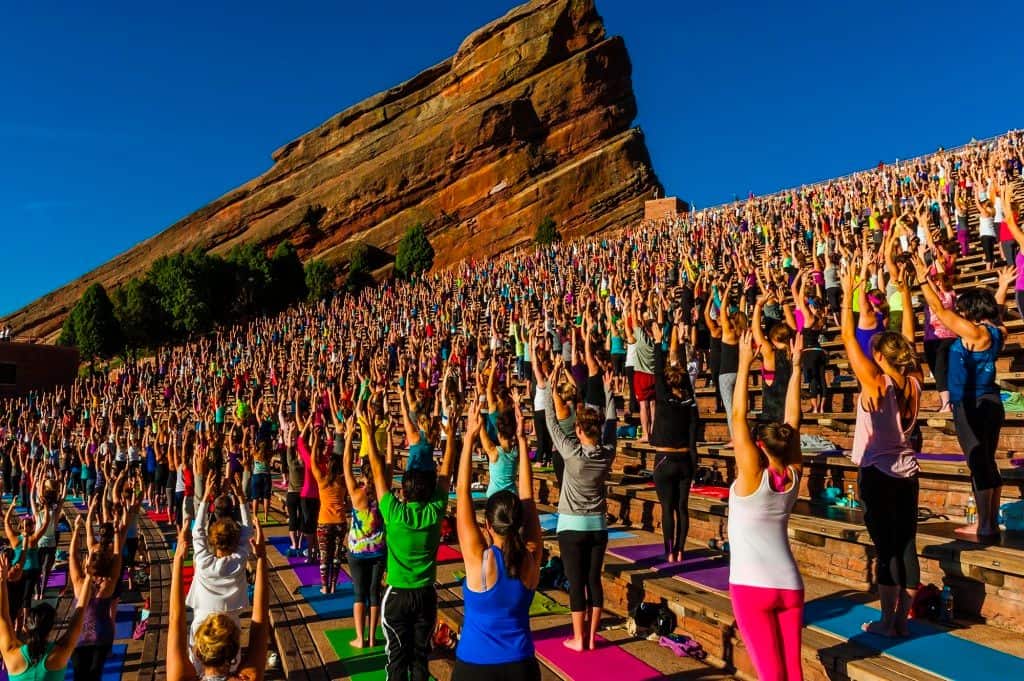 Clean snacking with That's It two-ingredient fruit bars
It's interesting to check out the labels on nutritional bars and see the long list of ingredients for some of them. Through one of our new partnerships, I have found a bar that just has fruit + fruit, and that's it (pun intended)! That's It has bars like Apple + Banana, Apple + Pear, Apple + Mango and many more, with no additional ingredients, and in January, they are donating a portion of sales from Whole Foods Market stores to support our mission. Whatever brand you favor, nutritional bars are great to keep in your backpack, briefcase or purse for a quick fruit-filled snack.
Reducing toxins through Thinksport insulated sports bottles
For many sports bottles out there, the products used to create them can leach into the liquid that you put in it, and those ingredients can then enter your body and cause harm – for example, polycarbonate material, which leaches Bisphenol-A (BPA).  Eeeeek! Our partners at Thinksport have developed a line of bottles with that in mind, and for the 2015 year, they are committing to alleviate poverty worldwide by donating a percentage of their sales at Whole Foods Market to Whole Planet Foundation. Rather than using plastic, Thinksport bottles are made from 18/8 medical-grade stainless steel.
Best wishes for a new year full of healthy intentions and practices!