We're so excited to partner with Hops & Grain in 2014 to create a limited-edition beer, The SupPorter, to be released this month.  For a second year in a row, Hops & Grain is collaborating with us to make a beer utilizing ingredients sourced from countries where Whole Planet Foundation works. Brewed with beans from Allegro Coffee, this Baltic-style Coffee Porter will be sold to help fund poverty alleviation through microlending programs in 59 countries, including the U.S.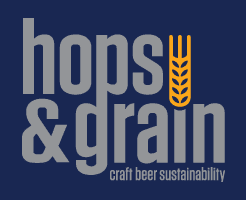 As a business deeply committed to sustainability, these types of partnerships are exciting for Hops & Grain. "We feel that our business is better because of the relationship that we've developed with the Whole Planet Foundation," said Josh Hare, owner of Hops & Grain.  "Even more importantly, our personal lives are better for witnessing just a fraction of the wonderful work that Whole Planet Foundation is doing throughout the world."
For The SupPorter, Hops & Grain has brewed a 7 bbl batch of its PorterCulture recipe, adding the Allegro Coffee to the base recipe. The beer is made with German malt and Hops & Grain's house yeast strain, rather than the typical ale yeast used in most Porters. This variation keeps the fruitiness down, while expressing the rich, chocolaty malt. 
We're having a special party this weekend at the brewery here in Austin to taste the beer. It will take place on Sunday, February 23 from 1:30 – 4:00 p.m. Community partners Center61, CTC International, Green Mountain Energy and I Am Waters will be on site, along with product from brand partners BlueAvocado, Chameleon Cold Brew, Emergen-C, Greyston Bakery, Harmless Harvest, hint, IZZE Sparkling Juice, Justin's, KIND Snacks, VOS Flips, Turmeric Alive, PureRyde and Nadamoo. If you would like to attend, please email: lauren.evans@wholefoods.com.
About Hops & Grain: Specializing in craft beer and sustainability, Hops & Grain Brewery is located in East Austin (literally at the end of East Sixth Street) at 507 Calles, Austin, TX 78702. Hops & Grain Tap Room is open Wednesday-Friday from 2 – 8PM, and every Saturday from noon – 6PM with tours of the brewery given on Saturdays at 1 and 3PM. Tours are approximately 45 minutes and include special samples not available in the tap room. For further information please visit www.hopsandgrain.com or call 512.914.2467. 'Like' us on Facebook at Facebook.com/hopsandgrain and follow us on Twitter @HopsandGrain.