The holiday season is here and there are some amazing Whole Foods Market suppliers supporting our mission through holiday products. As we find gifts for our loved ones, we often look for those that have a special meaning. With that spirit in mind, we've created a list of gift ideas from brands who are helping us fund microcredit.
Greeting cards & gift wrapping materials: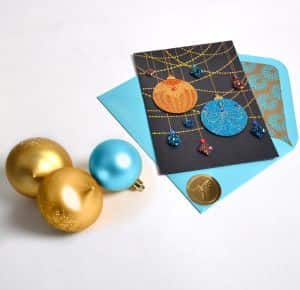 Papyrus is our $100,000 Fund founding member, and passionate about human connections and poverty alleviation around the world. Tony Huston, Senior Vice President of Sales, shares, "People are at the heart of everything we do. Our partnership with Whole Planet Foundation helps empower the entrepreneurial spirit all over the world through microlending, allowing us another opportunity to make the world a more thoughtful and caring place." The example set by this company has paved the way for other supplier partners to deepen their involvement with Whole Planet Foundation. This giving level is now six brands strong.We're grateful that Papyrus supports global poverty alleviation – check out their greeting cards and gift wrap!
Decorations on a mission:
Aspiring Artist of the Earth is donating a portion of sales on all items through December in select Whole Foods Market locations. Not only are they supporting our mission, they have causes of their own: "We are independent artists, part-time crafters, full-time artisans, muses, writers, and other like-minded folks who work together to create a way of incorporating more of what we love into our everyday lives. We work for the improvement of the whole. We work towards making our passion into our full-time jobs. Our goal is to someday (soon) open our doors for classes, open studios, and studio rentals." A minimum of 5% of their profits is donated to their community through art and music programs, food banks, scholarship funds and other charitable causes.
Stay cozy with these holiday drinks:
The Republic of Tea's Biodynamic Holiday Chai supports Whole Planet Foundation through the month of December. As part of the Poverty is Unnecessary Fund, the tea brand makes a generous $25,000 commitment and their partnership extends to the Whole Foods Market Team Member Volunteer Program, where they have hosted Team Members to see how they source rooibos in South Africa. The Republic of Tea shares their prosperity by donating to organizations like ours.
Traditional Medicinals is another awesome tea brand that supports our cause. "At Traditional Medicinals, we align with Whole Plant Foundation's mission of poverty alleviation. By joining forces and supporting Whole Planet Foundation, we collectively magnify the impact we can make around the world." We are proud to collaborate with Traditional Medicinals in many ways, from the Whole Foods Market Team Member Volunteer Program, to their involvement in the Supplier Alliance for Microcredit – a $50,000 commitment. Warm up, support your health and know you are also supporting initiatives to help women around the globe.
Artisan scarves and totes for the fashion-lover in your life: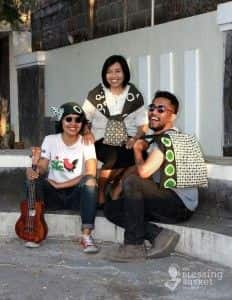 The Blessing Basket Project has hosted Whole Foods Market Team Member Volunteers in Ghana, where their baskets are sourced, and now donating a portion of sales for their scarves and tote bags through December. These scarves and totes are created by artisans in Indonesia where we fund microcredit through KOMIDA. The artisans who created your items are paid based on The Blessing Basket Project's Prosperity Wages model. "Our exclusive model allows artisans to earn significantly higher than fair trade wages for their products for a given period of time. The artisan is free to steward that money however they wish. Most often they use the capital to create multiple small businesses. Those entrepreneurial endeavors result in several independent streams of income creating sustainable financial independence from our organization. We generate the Prosperity Wages® by selling their artisan products to people like you." You can learn more about the scarves and totes and how they came to be on previous blog posts here and here.
Gifts to relax, recharge and renew:
Nubian Heritage has committed $75,000 to Whole Planet Foundation through joining both the Poverty is Unnecessary Fund and the Supplier Alliance for Microcredit. Their bath and body products draw inspiration from global healing traditions. "We got our start as street vendors in Harlem and used our knowledge of culturally authentic healing traditions to create our natural skin and body treatments back in 1991, and every day since. Passionate about sharing our products and the cultures they come from, we've been guided by our community's demand for wellness products that spoke to their unique needs and have drawn on the rich healing philosophies of these communities around the globe."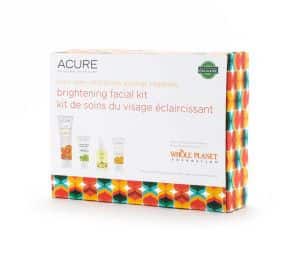 ACURE Organics is a family owned and operated company founded on sustainable principles to provide the highest quality fair trade, natural and certified organic personal care products. This year, 1% of sales of the ACURE Holiday Kits are generously supporting Whole Planet Foundation. "Our products are created with great care and are a reflection of our values. Each of our products is free from animal testing, parabens, sulfates, phthalates, synthetic fragrances, harmful preservatives and artificial colors. We travel the globe to find the most potent certified organic ingredients that meet our high standards of efficacy and purity. We thank you for sharing in our mission to have a positive impact on the world we live in." We are proud that such high quality products are supporting our mission!
Ring in the New Year with sparkle: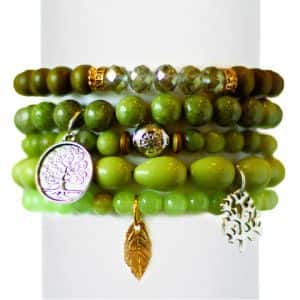 The Chavez for Charity green line donates 25% of proceeds to Whole Planet Foundation! Chavez for Charity launched in early 2013, with the goal to create a line of fashion accessories that people would love to wear and at the same time contribute, in a significant way, to charitable causes. Every color tells a story and through the collections and spark conversations that unite, inspire, and motivate people to take action. For every item sold, we donate a percentage of our profits to over 20 amazing and very worthy causes. We are proud and honored that they have allowed us to contribute to their efforts. The Whole Planet Foundation collection includes a selection of green bracelets that represent growth and harmony. The collection's jade green bracelets that represent good health and good fortune have been crafted from magnesite, and wood to imbue the wearer with an aura of balance and placidity, symbolically aligning with both our parent company and our mission to alleviate poverty!
Remember self-care with Reserveage Nutrition, and Spoonk!
Reserveage Nutrition is another partner in the Supplier Alliance for Microcredit. Their mission is to promote and nourish wellness—one body, one goal, one solution at a time—in a way that incorporates sustainability and equal opportunity for wellness. Their vision is to "become the leading global innovator in a way that revolutionizes wellness and the wellbeing of the world through science-based premier brands and sustainable sourcing." Founded by a woman entrepreneur, we appreciate that the company is supporting Whole Planet Foundation and helping other entrepreneurial women around the globe.
The Spoonk™  acupressure mat is made with all natural materials and can support a healthier routine.t "The Spoonk™ Mat was born out of a compassion towards people who experience a lack of deep sleep, tension and muscular pain, or stress and anxiety. We believe that taking the time to relax on a daily basis will contribute to a better quality of life, prevent stress related diseases, and a happier and more relaxed you." In addition to offering a product that helps you alleviate your pain and stress, Spoonk is generously donating $3 per large mat and $1.50 per small mat (travel size) sold to in select Whole Foods Market stores to alleviate global poverty. We are honored by their generous commitment to our cause!
We hope this list helps inspire you! Happy Holidays to all and thank you for your support!